Will Jon Snow and Sansa Stark Be Married on Game of Thrones?
Game of Thrones: Why It Makes Sense For Jon Snow to Marry Sansa Stark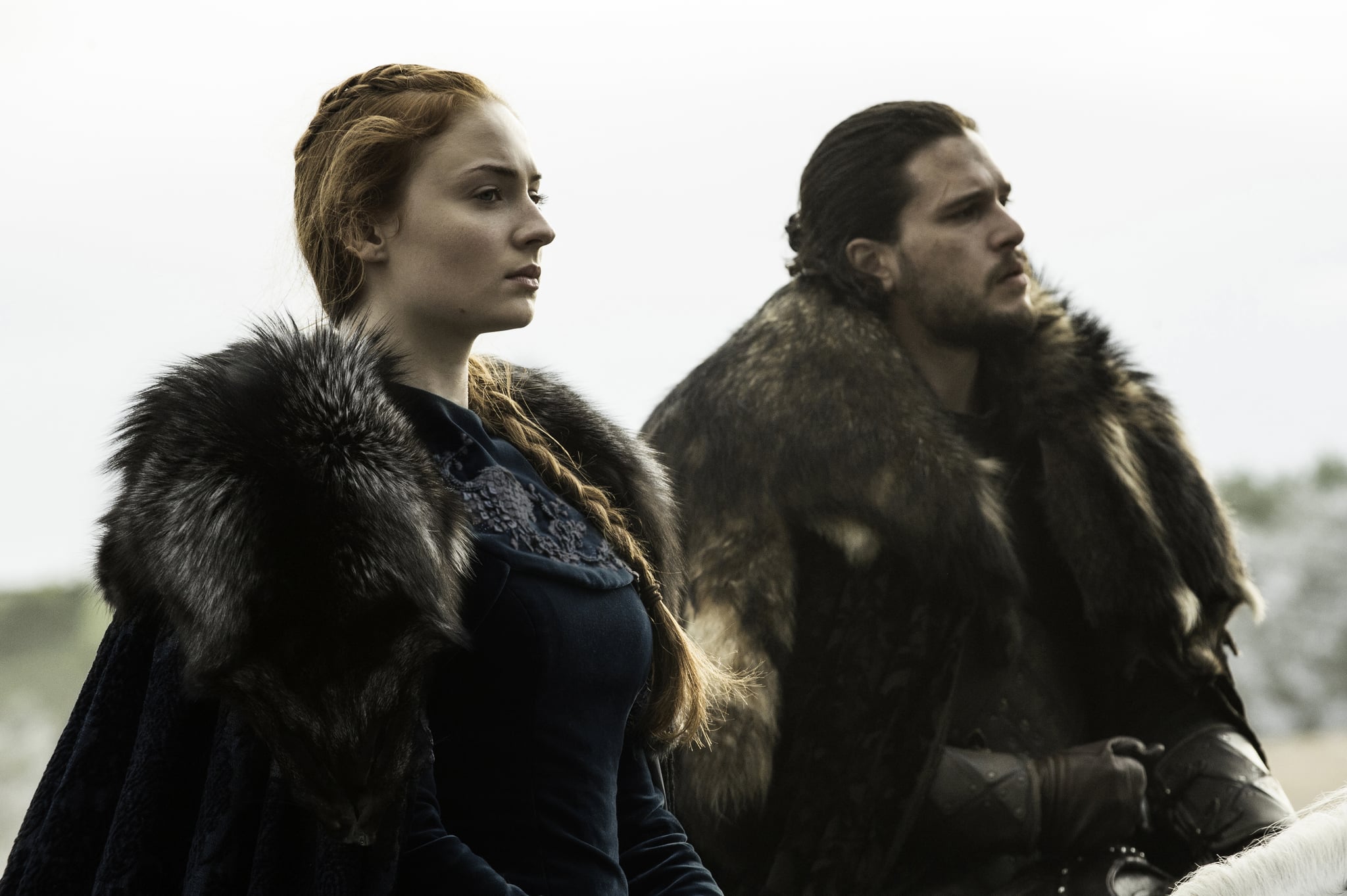 Gather round, children of Westeros. It's time we talked about a gigantic elephant in the room on Game of Thrones. As you may recall, last season yielded a pretty triumphant outcome for the North. During the epic "Battle of the Bastards," as it was called, Sansa swoops in to save Jon Snow's army, which leads to the defeat of Ramsay Snow and Jon's new title: King of the North. Based on Sansa's newfound badassery, many fans couldn't help but wonder if she might help rule the North in some way. After all, Jon Snow may have been crowned, but he's technically a bastard. As a pure Stark, Sansa may be just as entitled to lay claim. This leads to an inevitable, strange, and not altogether unlikely compromise: maybe the two will just get married.
Before you say anything, we know. It might be a little bit creepy. I mean, the two basically spent their formative years as brother and sister. It would be a very strange jump to have them suddenly married. Even Sophie Turner herself talked about the issue during last year's Game of Thrones panel at Comic-Con. "Sansa and Jon have grown up together, they may as well be siblings. They have that sibling rivalry. I don't know, but I swear to god Dave [Benioff] and Dan [Weiss], if you make anything happen, I'll kill you." Well, there's that. It's clear Turner is kind of against the whole thing, and she has a fair point. Then again, let's take a moment to explain why it's entirely possible.
First of all, incest is already a prevalent theme on the show. Cersei and Jaime Lannister are clearly in love and more than willing to persist regardless of social stigma. So, that automatically means it's possible for Jon Snow and Sansa Stark to pair up. Furthermore, you have to consider that there are levels. Technically, the two are cousins. As we learn at the end of season six, they don't even share a parent. That doesn't make it much better than brother and sister, but still. It matters.
There's something else to consider too: maybe it's just a smart political move. After all, it's clear Sansa's got some brains and supreme strategy and even the ability to accrue proper back-up. She could prove very, very valuable to Jon Snow. Maybe they'll just have a fun, platonic marriage with all the benefits of ruling a kingdom and none of the potentially awkward sibling sex. There, I said it.