Lady Olenna Tyrell Killed Joffrey on Game of Thrones
Game of Thrones Reveal: So That's Who Killed Joffrey
It's the question we've had on our minds since the Purple Wedding: who killed Joffrey? We've been over the prime suspects, but this week's episode of Game of Thrones reveals who really did it. If you don't want to know, turn back now — there are major spoilers ahead!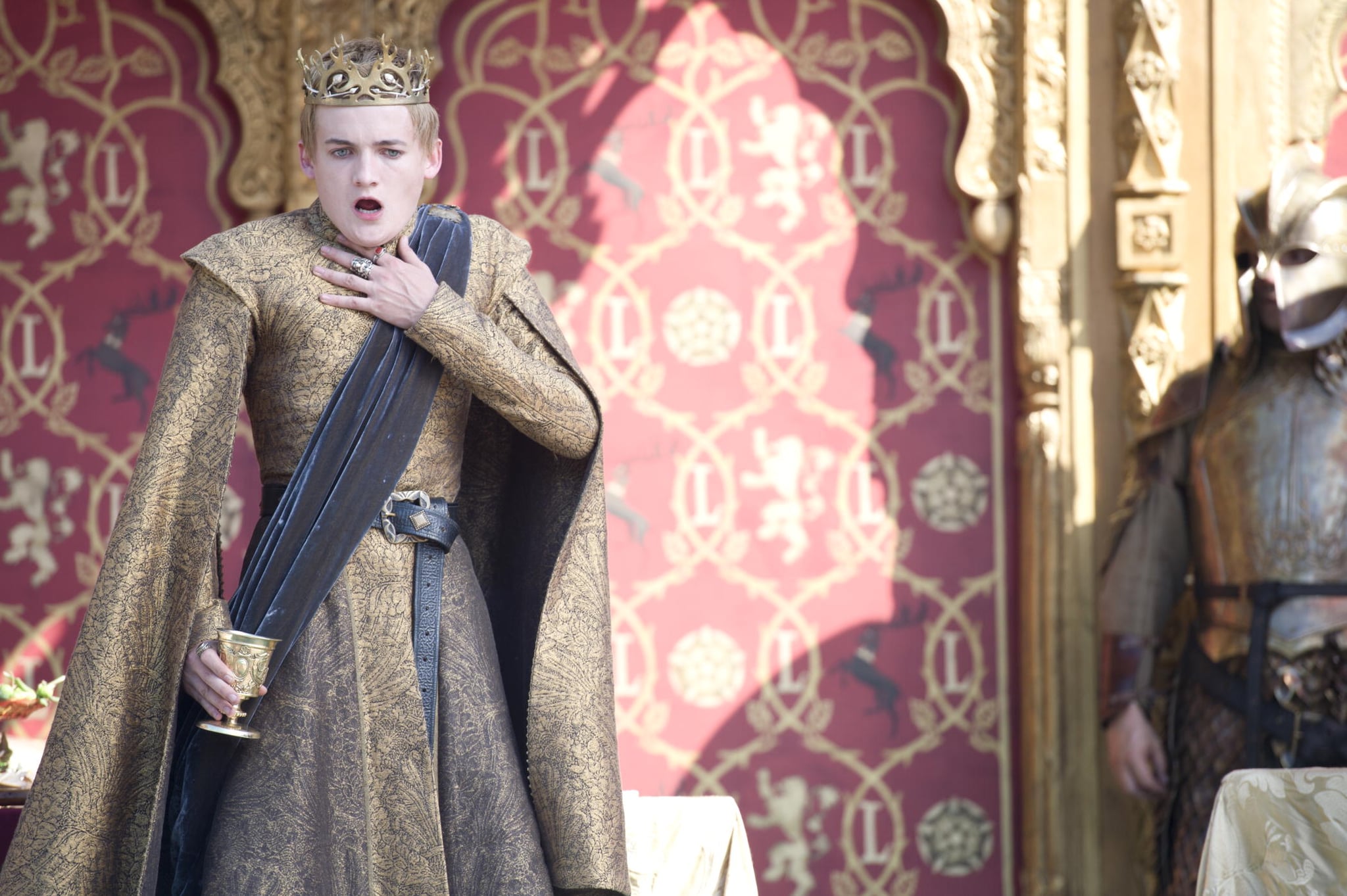 The answer: Lady Olenna Tyrell is the "killer," but Petyr Baelish is also in on it, having done the dirty work. The necklace Ser Dontos had given to Sansa Stark, previously revealed to be worthless, was missing a stone after the feast, Baelish tells Sansa. The poisoned stone is Joffrey's undoing, but let's go over why this went down.



After Baelish, aka Littlefinger, makes the poisoned necklace revelation and Sansa wonders why he's involved, he tells her that "a man with no motive is a man no one suspects," meaning, of course, that he hadn't had a vendetta against Joffrey and therefore won't arouse suspicion. Of course, he does have a motive, and it's what always drives Littlefinger: he wants everything, and he'll work for anyone who will give it to him. In this case, it's his "new friend" Lady Tyrell, who we find out is really the murder mastermind, as she reveals herself to Margaery. Lady Olenna confidently tells her granddaughter that she knows Tyrion didn't do it, adding that she couldn't let her marry Joffrey. So there you have it: a little grandmotherly love mixed in with Littlefinger's willingness to be a hit man for hire.
Certainly adds a layer of irony to Lady Tyrell's remark to Sansa about how terrible it is that her family was killed at a wedding!