Lana Winters Reference in American Horror Story: Cult
American Horror Story: Cult's Cheeky Reference to Asylum and Roanoke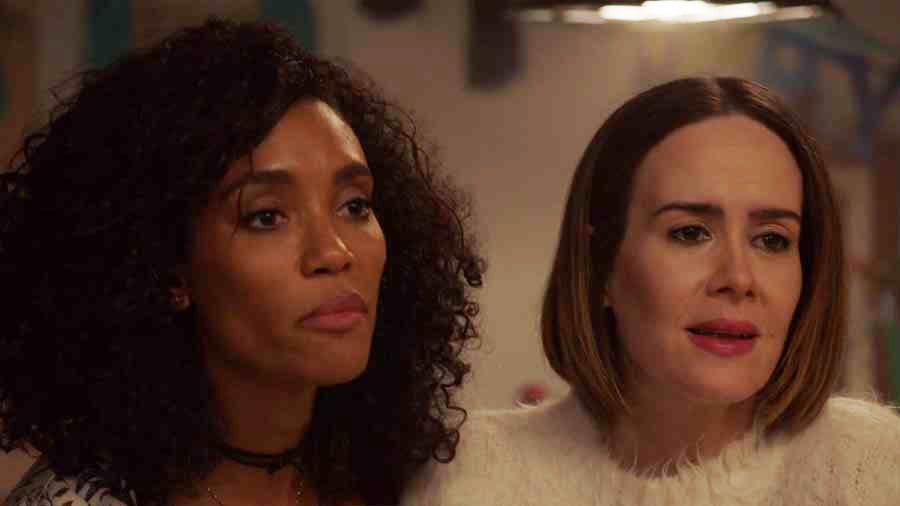 In its whirlwind finale, American Horror Story: Cult makes a blink-and-you'll-miss-it reference to past seasons of the show. Did you catch it?
Warning: Spoilers if you haven't finished the final episode of AHS: Cult!
After Ally and the FBI successfully put Kai away in federal prison for his crimes — with Ally managing to keep Beverly from going down with his cult by helping to paint the picture that Beverly was a helpless victim — Ally moves on with her life by finding herself a great new girlfriend, Erika (also a chef, like Ivy) and throwing Ozzy a wonderful birthday party. It is at this party that she receives yet another call from cable news host Rachel Maddow, who wants to interview the woman who took down Kai's cult.
After Erika turns Maddow down on Ally's behalf, Beverly says cheekily, "If she turned down Lana Winters, why would she talk to Rachel f*cking Maddow?"
This is funny for a couple of reasons. First of all, Paulson played Winters in season two of AHS. Back in the 1960s, Lana is a journalist who has herself committed to Briarcliff Manor in order to expose its inhumane practices. She ends up being raped by one of the asylum's doctors, and her son from said rape goes on to be the modern-day version of Bloody Face. Lana eventually kills him to stop him from hurting anyone else.
Then, in AHS: Roanoke, Winters comes out of retirement (supposedly at age 86, though it looks like she's perhaps taking a page out of the Countess's book and drinking the blood of children to stay youthful) to interview the sole survivor of the Roanoke massacre, Lee Harris. This makes the comment by Beverly especially sly, because Harris and Beverly are both played by Adina Porter.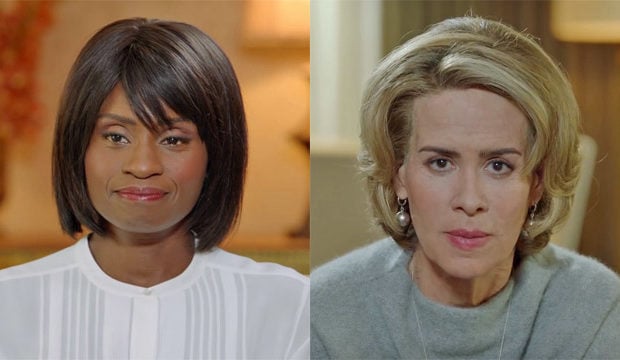 Ryan Murphy revealed several years ago that all the AHS seasons are connected, so this is just one more connection, in addition to Twisty the Clown existing in Cult as a comic book character and figurine that Ozzy is fond of. Here are even more connections we found!