Liam Cunningham's Quotes About Jon Snow and Daenerys 2017
Ser Davos Has Some Hilarious Thoughts About THAT Game of Thrones Sex Scene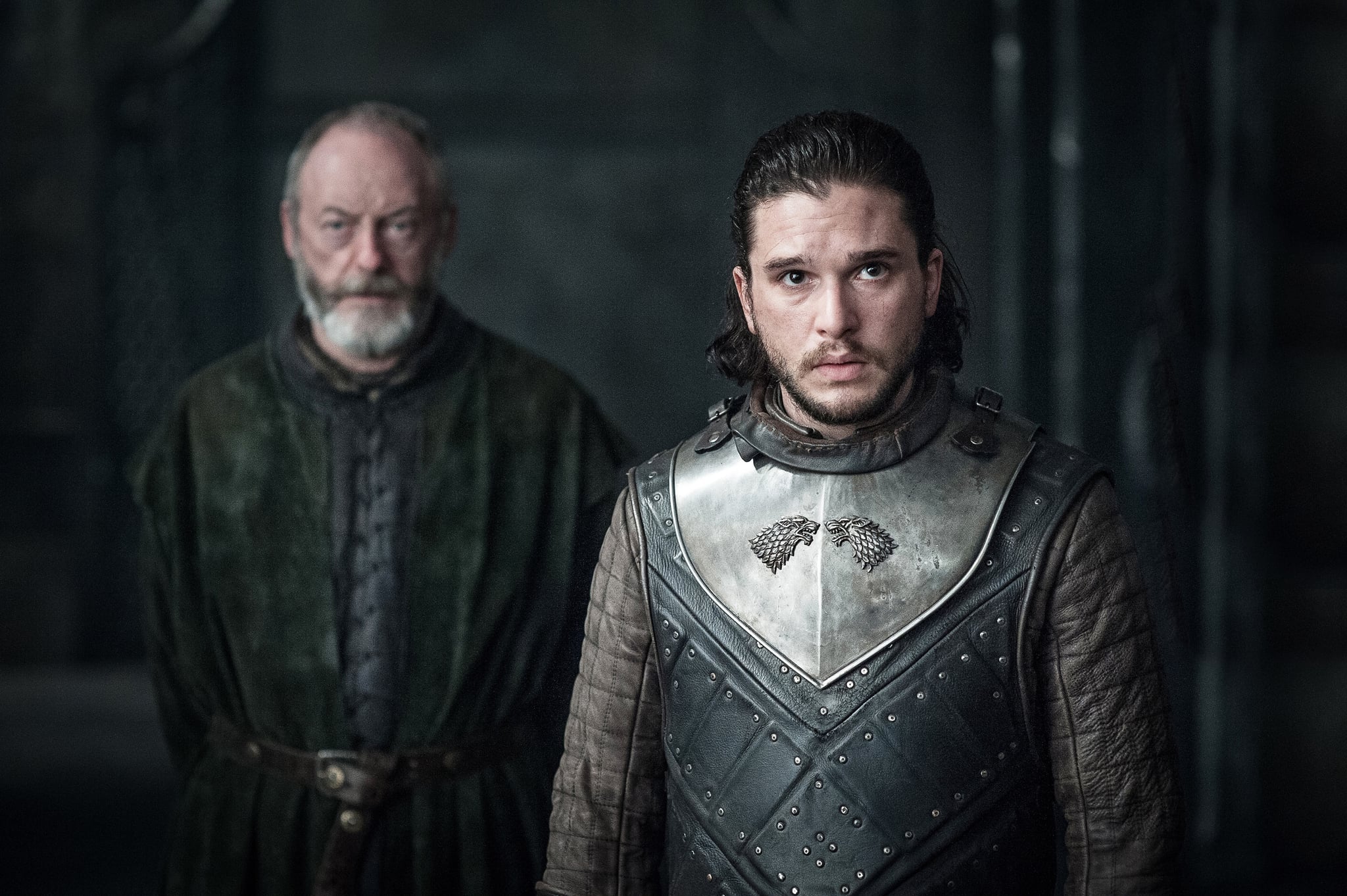 You probably already know this, but BIG SPOILERS for the Game of Thrones finale below!
The Game of Thrones season seven finale ends with a bang — literally — when Jon Snow and Daenerys Targaryen finally get physical. While their hook up is all kinds of hot, the moment is kind of ruined by a voice over from Bran in the background as he explains exactly how Dany and Jon are related and that Jon is actually the heir to the Iron Throne. Nothing like hearing the people you're watching get it on are related to ruin a moment, right?
In addition to Tyrion being perturbed by the sex scene, actor Liam Cunningham (aka Ser Davos) shared his hilarious reaction to the moment during an interview with The Hollywood Reporter after the finale.
"I know. (Laughs.) It's a bit of a trip, isn't it? It's a bit of a weird one, when you wake up the following morning, if you got the text message: "Don't go near that woman! She's your aunt!" That would be very awkward if you're lying on the pillow and having a look while she's still asleep! Or vice versa! What if she gets the SMS? It's kind of awkward! I would not want to be sitting at the breakfast table with the two of them when they both find out, let me put it to you that way."
Since Jon and Dany are on their way to Winterfell, we know Bran and Sam will have to break the news to them then. Not only are they aunt and nephew, but Dany has also dedicated her life to pursuing the Iron Throne and sacrificed so much to get there — now she's going to discover that the man she's fallen in love with could snatch everything away from her? Super awkward.