Little Fires Everywhere Book Spoilers
Every Crucial Spoiler You Need to Know From Little Fires Everywhere by Celeste Ng
As POPSUGAR editors, we independently select and write about stuff we love and think you'll like too. If you buy a product we have recommended, we may receive affiliate commission, which in turn supports our work.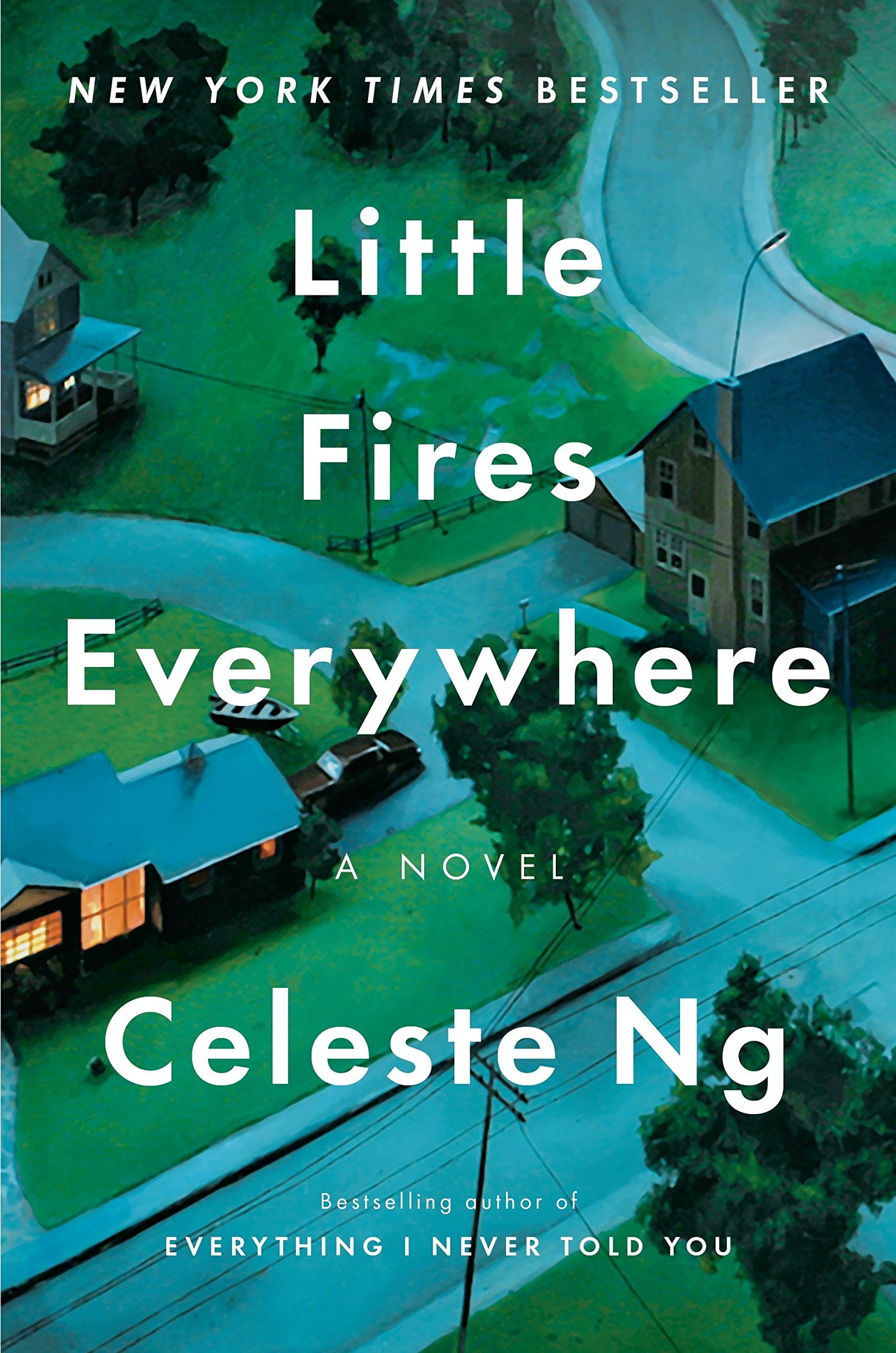 Hulu's Little Fires Everywhere with Kerry Washington and Reese Witherspoon won't be out until Wednesday, but its source material, Celeste Ng's novel of the same name, has been populating shelves since 2017. First recognized for her book Everything I Never Told You, Ng is known for her emotional dramas about family and race. Little Fires Everywhere is a prime example of this, striking readers with less of the edge of Scandal or Big Little Lies and more of the searing sentimentality of This Is Us.
Before you catch the series on streaming, you might want to know what goes down in Ng's book. We're here to run through the spoilery details — that is, if you want them. If you don't, you can stop right here and pick up the novel basically anywhere that has books.
Little Fires Everywhere opens and ends with a fire in the progressive suburb of Shaker Heights, OH, in the late '90s. After we learn about the fire, the book rewinds to one year prior when a mother and daughter pair, Mia and Pearl Warren, decide to rent an apartment in Shaker Heights from the Richardson family. Mia, an artist who has had a transient lifestyle, sees this move more or less as settling down.
The Richardsons are the picture-perfect nuclear American family, although they hide dysfunctional tensions below the surface. A trained journalist, Elena is the matriarch whose family has been in Shaker Heights for generations. Her husband similarly works in a white-collar job as a respected attorney. Their children, Moody, Trip, Izzy, and Lexie, take to the family's new tenants. Moody develops a crush on Pearl, who ends up going out with his older brother Trip. Lexie also becomes close to Pearl, although she's more outwardly opportunistic around their new tenant. Pearl writes her college application and eventually takes her to an abortion clinic. Izzy, the oldest daughter, is somewhat of a black sheep, chafing against her family's disciplined mannerisms. She later becomes Mia's apprentice and a central part of the story.
At its heart, the novel explores the intricacies of motherhood. Elena offers Mia extra work in her main house across town, and this creates a tense dynamic in the family. While Mia helps Elena, she's also doing part-time work at a Chinese restaurant. There, she meets a Chinese immigrant named Bebe, who has been looking for her infant daughter May Ling after leaving her at a fire station during hard times. After talking with Lexie, Mia learns that Linda McCullough and her husband have adopted May Ling and renamed her Mirabelle. Mia lets Bebe know about this, and they recruit the media's help, which ignites the custody case throughout town.
Elena learns that it was Mia who informed Bebe about May Ling's whereabouts. The trial commences, with Elena's husband defending the McCulloughs. Bebe loses the trial, but kidnaps her daughter and takes her to Canton. The McCulloughs, on the other hand, eventually adopt another baby girl from China.
Upset for her friend Linda, Elena employs her reporting skills to snoop around Mia's background. While strapped for cash as an art student, Mia encountered a couple who were unable to conceive and offered to pay her to be their surrogate. After becoming pregnant, Mia asked her brother Warren not to tell their parents about the baby. But then Warren dies in an accident, and her parents eventually discover the pregnancy. After her brother's passing, Mia told the couple that she had miscarried and fled to San Francisco, where she gave birth to Pearl and used Warren's name as her surname.
Back in the present, Elena learns about her daughter's abortion, although Lexie had used Pearl's name instead. She more or less kicks Mia out, and the latter retrieves Pearl at the high school and tells her that they have to move again. When they leave, Mia suggests to Pearl that they might meet her parents and Pearl's father one day. Their departure upsets Izzy, who becomes angry at her family and sets fires to everybody's beds. Izzy heads to New York City and leaves the Richardsons behind.
Like Big Little Lies, Little Fires Everywhere leaves open ends for a potential sequel, although we're honestly excited just to see it on the small screen to begin with. Hopefully, the killer cast will do the novel justice — Witherspoon hasn't failed us yet in producing book-to-screen adaptations such as Wild, Big Little Lies, and Gone Girl!