Did Big Little Lies Need a Second Season?
On Second Thought, I Think I'm Good on Big Little Lies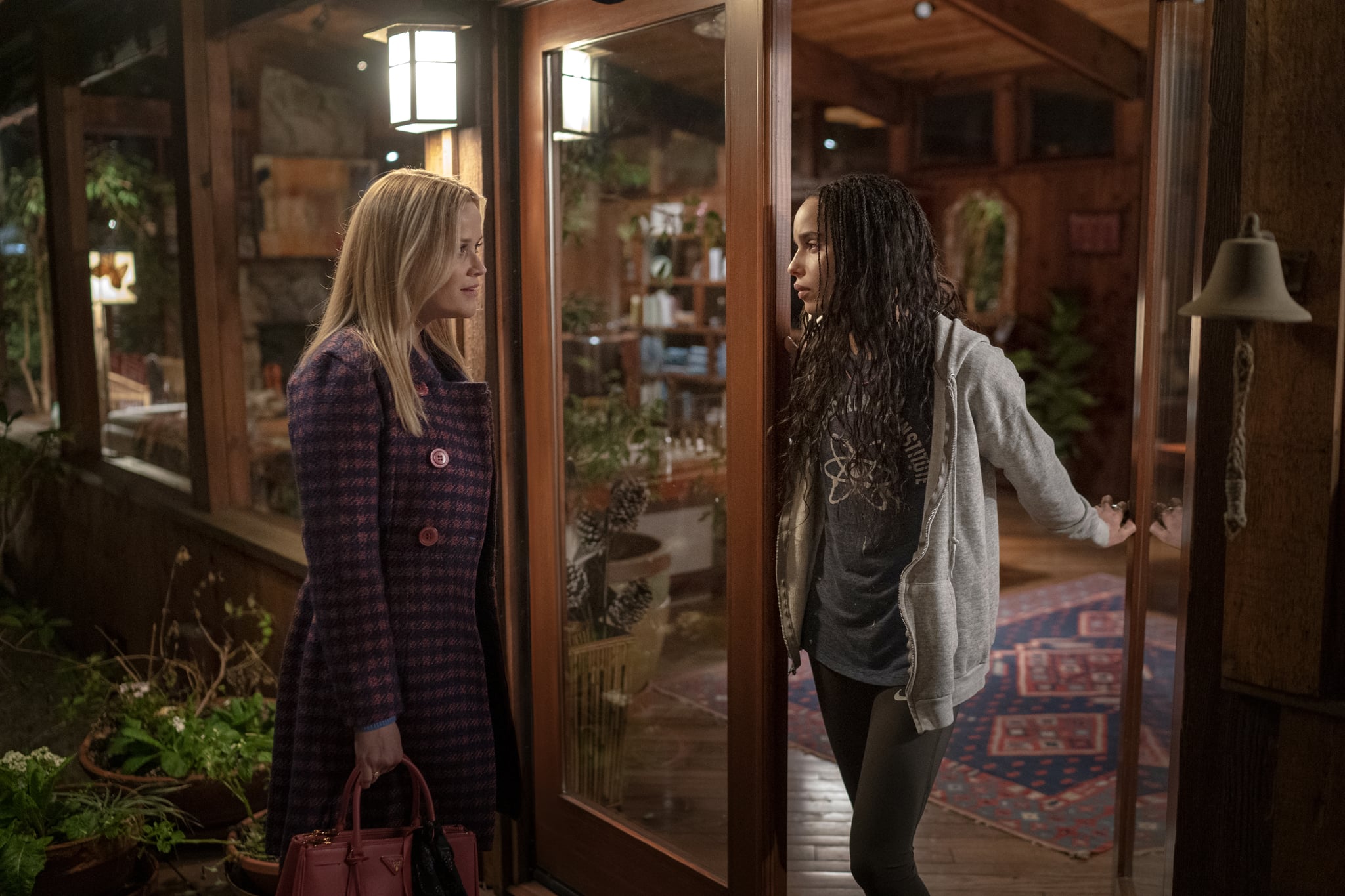 Big Little Lies is one of the best shows in recent memory. With its stacked cast, searing dialogue, and moody (so very moody) shots of Monterey, the HBO adaptation of Liane Moriarty's novel will without a doubt leave a lasting impact on the way beautifully complex women are represented and portrayed on television. As the show dives into the uncharted territory of a second season, however, I repeatedly find myself asking, "This again?"
Starring Reese Witherspoon, Nicole Kidman, Shailene Woodley, Zoë Kravitz, and Laura Dern — among many other stars — Big Little Lies was always supposed to be a one-season wonder. The novel never got a sequel, so neither would the show. It was even nominated as a miniseries at both the Emmys and Golden Globes. Plus, the resolute season one finale offers closure for its characters. Though the finale ends with a shot of the detective investigating Perry Wright's death spying on the women, the so-called Monterey Five, as they frolic on the beach, the lingering cliffhanger wasn't necessarily enough to warrant an entirely new season. Do we, as viewers, need everything to be so spelled out for us?
Director and executive producer Jean-Marc Vallée thought as much after the season ended in 2017. At the time, he told The Hollywood Reporter, "The detective doesn't want to let go and that's how we finish that. And we think, 'Did they do the right thing? What will happen?' Now it's up to the audience and their imagination to figure out." On the possibility of a second season, Vallée said, "To do a season two, I'm not for it. Let's move on and do something else!"
Not everyone felt the same. Fans quickly began asking for more, and soon enough the original author herself began hinting at the "beautiful possibility" of an additional season. Then, several months after its finale, Big Little Lies was renewed by HBO. Several months after that, it was announced that Meryl Streep had joined the cast as Mary Louise Wright. It was an irresistible, one-two pop-culture punch.
Streep has already proven herself to be an invaluable asset to the second season. As the mother of Perry, who is killed in the season one finale, she barrels into town taking names and demanding answers. It's exhilarating to watch as Mary Louise clashes with Witherspoon's Madeline Mackenzie, and her unexpected dinner table scream has pretty much guaranteed her an Emmy nomination, if not the award itself.
I know who we're watching, but what exactly are we watching? And why?
Despite the stellar cast — I could truly watch any of them read the phone book — I'm not particularly keen on watching the Monterey Five scramble over the already belabored events of the previous season with the law and Mary Louise at their heels. After a certain point, I know who we're watching, but what exactly are we watching? And why? It's entirely realistic that the community would still be processing everything that takes place in the first season, but as entertainment, it's ineffective. The show is of course exploring new storylines with Gordon Klein's arrest and whatever is going on between Tori and Ed, but the focus is still squarely set on what happened that night at the school fundraiser and the subsequent unraveling of everyone's lives. Perry's death haunts the show, almost preventing it from moving forward.
To me, Nicole Kidman made the most compelling argument in favor of a second season. "A friend of mine said, 'Those women deserve their stories to be told beyond what was just that first season.' I was so touched by that and I went, 'Yeah, that's what we've actually got to fight for now.' We don't have to just be shut down and told, 'No, that was good and you did well and off you go,'" Kidman explained in May. And she's absolutely right: these wildly fascinating women deserve a story beyond the first season, but thus far, the second season hasn't offered them that much more to contend with.
I could be wrong. I admittedly only watched the second season's first episode before I decided that I was going to walk away to preserve my love for the show and its perfect first season. I'm naturally curious about what will happen, and I'm sure I'll still endlessly enjoy the hell out of the memes, but, as much as we told ourselves we wanted more Big Little Lies, I don't think we needed it.