Are Melissa Rycroft and Molly Mesnick Friends?
Melissa and Molly Went Through a Similar Bachelor Switcheroo — Here's How They Feel Now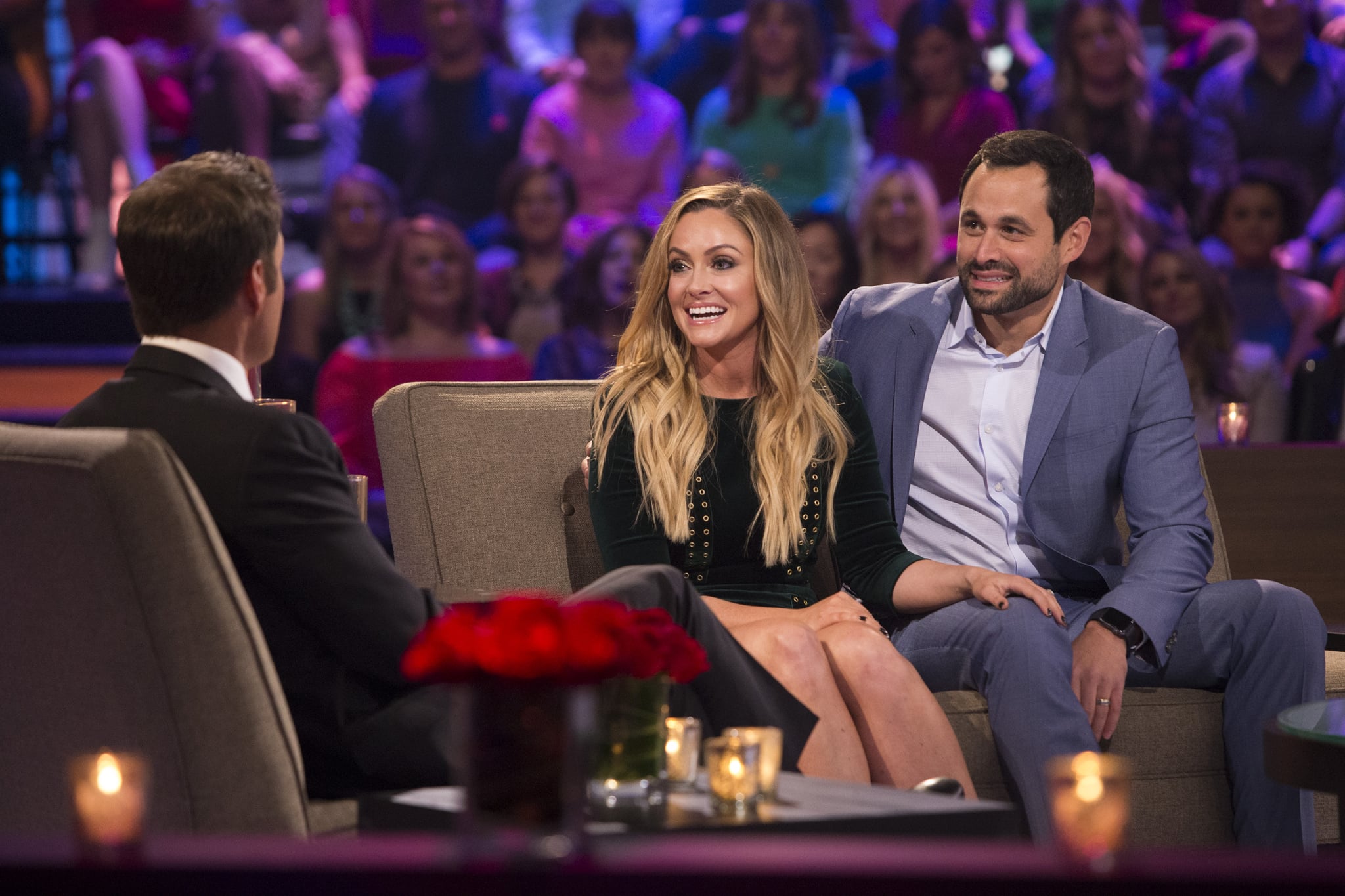 Oh, have you heard? A little something called The Bachelor season finale happened recently, and Arie Luyendyk Jr.'s decision to leave Becca Kufrin essentially flipped fans' lives UPSIDE DOWN. In the midst of us trying not to fume over the absolute ridiculousness of the situation, this reminder from two of The Bachelor's past contestants actually gives us some hope. After all, they're basically the authority on a last-minute Bachelor switch-up.
Way back in season 13, Jason Mesnick gave Melissa Rycroft his final rose, only to end things with her and reveal he still had feelings for runner-up Molly Malaney (now Mesnick). Melissa was understandably upset and emotional, telling Jason that he should have let her go instead of making her go through that whole experience. (Arie, you should've taken notes!)
Now, almost 10 years have passed since that dramatic season, and by the looks of Melissa's tweets, these women have let wounds heal.
Can I just say, @MollyMesnick looks beautiful tonight...OG Bachelor Switcharoo's - we're all doing fine, and ended up where we should have in life...I think the universe is going to be ok. #thebachelor #og

— Melissa Rycroft (@MelissaRycroft) March 7, 2018
Molly responded with equal grace and class . . .
Melissa...thank you ❤️ Folks👇🏻...The universe is going to be OK #thebachelor #spreadlove https://t.co/cdkt7mwrbx

— Molly Mesnick (@MollyMesnick) March 7, 2018
Their tweets are a definite reality check and a sweet reminder that we don't always know how things will play out. Molly and Jason are still together and raising their family, while Melissa is married to Tye Strickland and a mom of three. Now they have nothing but nice words for each other. So listen up, everyone! According to these two badass, lovely ladies, "the universe is going to be OK." That's a motto we can get behind. We hope Becca, Arie, and Lauren all end up with the same feelings, too.