Milo Ventimiglia Filming Wedding Scene on This Is Us
Jack Pearson Could Be a Guest at Kate's Wedding on This Is Us, and We Can't Stop Crying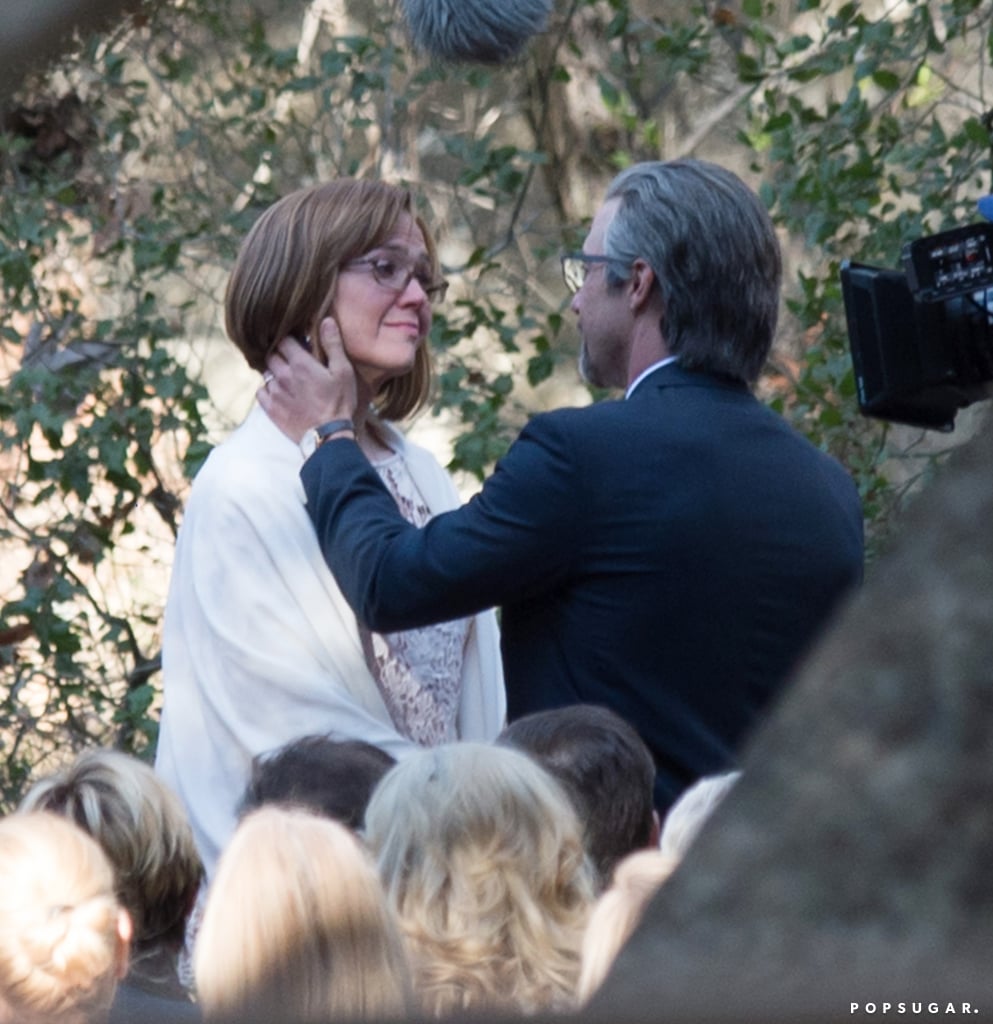 This Is Us really knows how to play with our emotions. After revealing the tragic way Jack dies, it seems like the show is getting ready to hit us with another curve ball. On Thursday, Milo Ventimiglia (Jack) and Mandy Moore (Rebecca) were spotted filming a wedding scene in LA. Only catch? It appears to be in present day. As the duo shared an emotional moment under a tree, they were both seen wearing old age makeup. Yes, we actually get a glimpse of older Jack Pearson!
As we try to hold back our tears at the sight of Rebecca and Jack as an old couple, we can't help but wonder what it means for the show. Is This Is Us really going to introduce an alternate timeline? Seeing that Kate and Toby are getting ready to walk down the aisle this season, we can only assume the scene is taking place at their wedding. Perhaps Rebecca is having a dream sequence in which she is comforted by her late husband. Or better yet, maybe we're going to get a glimpse of what the Pearson family's life would have been like if Jack had never died.
Honestly, we don't think we're emotionally prepared for the latter. Guess we'll just have to wait to know for sure. As you count down the days until the season two finale, swoon over Rebecca and Jack's picture-perfect love with this set of pictures.