Will There Be a New Girl, Mindy Project Crossover?
A Mindy Project/New Girl Crossover? Kaling "Wouldn't Rule It Out"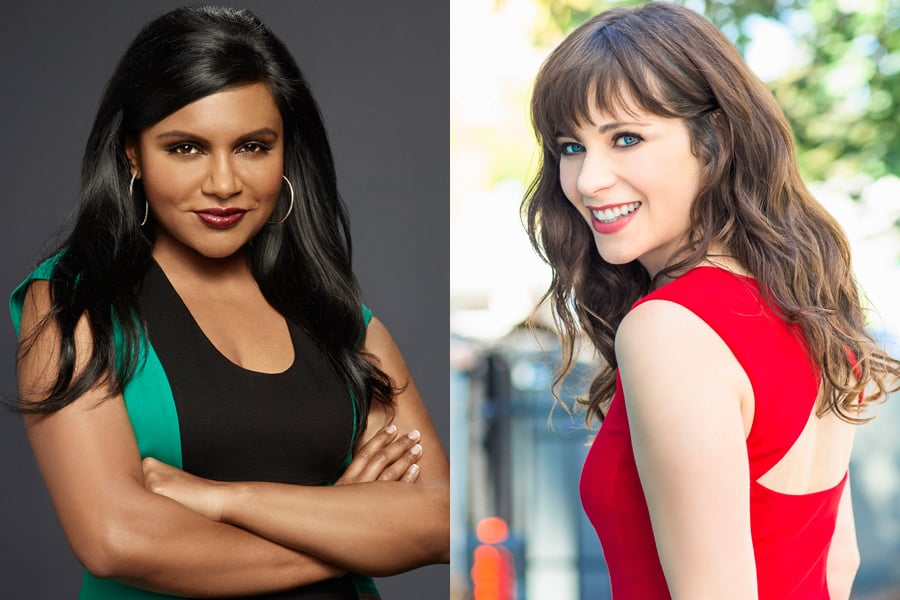 We just got season three spoilers for The Mindy and season four spoilers for New Girl, but wouldn't it be the best spoiler of all time if the shows were merging? OK, so that wasn't exactly confirmed during Fox's Summer TCA day, but it also wasn't denied. When asked about the possibility of a crossover between the shows, Kaling said, "We had Max [Greenfield] on our show, who was playing a different character, but even that felt kind of strange. We all love New Girl on our show, but the tones of the shows are so different . . . I wouldn't rule it out." New Girl writer Liz Meriwether made things adorkably awkward by chiming in, "Jess has a pretty dirty vagina, so she probably could end up at the practice . . . yeah, we could do crossover stuff."
So . . . that's not a no. Even Brooklyn Nine-Nine creator Mike Schur said, "It would be cool, wouldn't it?" That's good news, because when I caught up with Kaling at Fox's All Star party later, she cited Detective Charles Boyle (Joe Lo Truglio) as the character she'd most love to see come on The Mindy Project. Why? Because both of their characters like to eat a lot. Kickstarter campaign, anyone?