The OA Season 2 Details
Everything We Know About Season 2 of The OA (Choreography Not Included)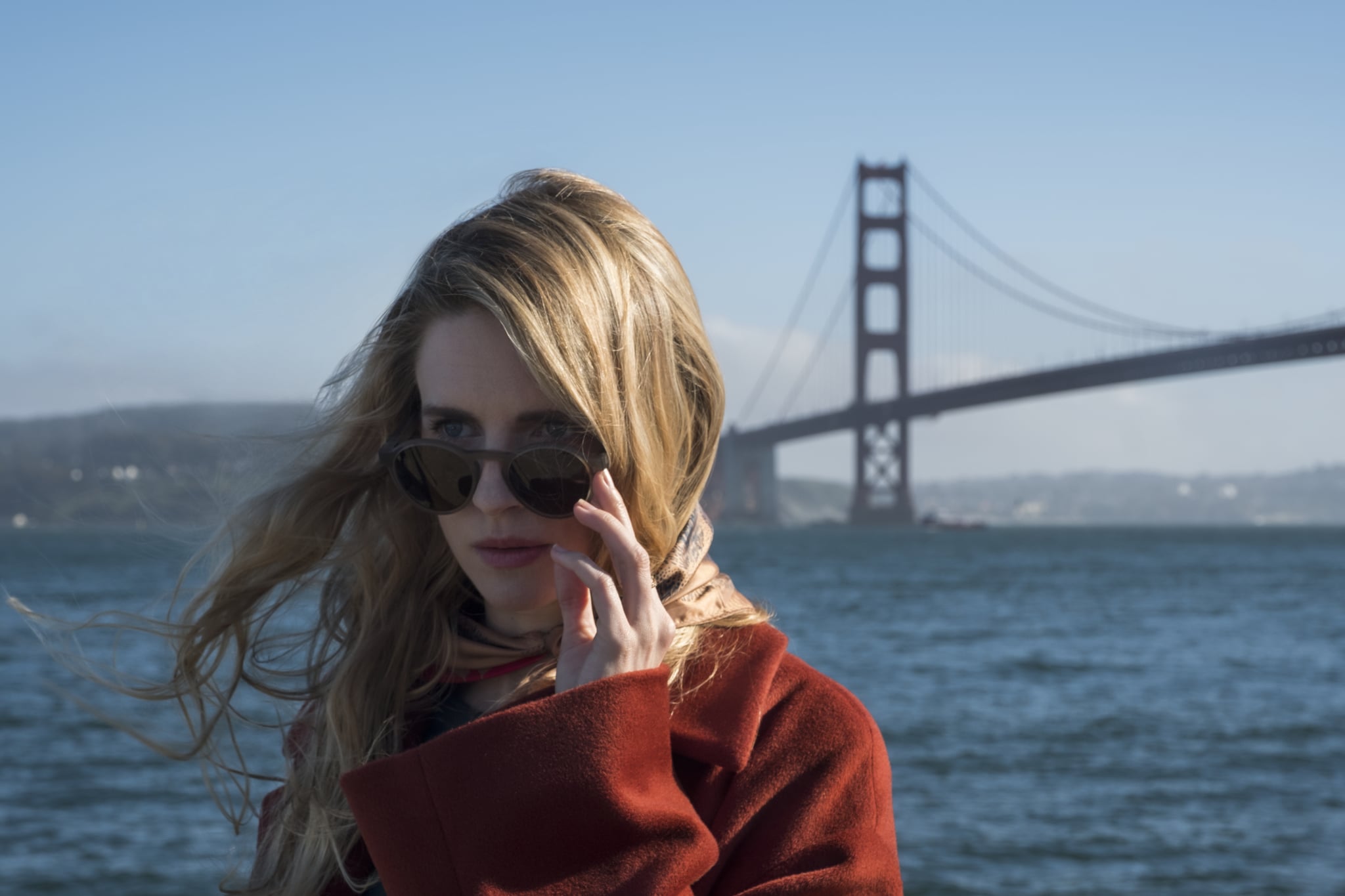 Of all the new shows that premiered in 2016, Netflix's The OA was definitely one of the most divisive. After the streaming giant dropped the sci-fi drama out of the blue, audiences gobbled up all eight episodes in no time. Given the shocking final minutes of the show's finale, it didn't take long before fans started wondering if a second season of The OA was on its way. Fortunately, yes, there will be more Prairie Johnson in your future. Here's what we know so far.
Who Is in the Cast For The OA Season 2?
Star Brit Marling is back as main character Prairie Johnson, while Kingsley Ben-Adir will play a private detective named Karim Washington. Emory Cohen is also listed in the cast as Homer, and it seems most of Prairie's friends from season one will return as well: Steve (Patrick Gibson), Jesse (Brendan Meyer), BBA (Phyllis Smith), Buck (Ian Alexander), and more.
What Is The OA Season 2 About?
Season one follows Prairie Johnson (Marling), a young blind woman who returns home after a seven-year disappearance with not only her sight, but also a bizarre and brutal story about her abduction. She was held prisoner by a scientist obsessed with near-death experiences along with a group of other unfortunate captives. It ends on a cliffhanger that suggests Prairie has (hopefully) reunited with Homer (Emory Cohen) and the rest of the captives on an alternate plane of existence, but cocreators Marling and Zal Batmanglij have only vaguely hinted about where the story will go from there. "Brit and I figured out the whole thing. The whole thing's a riddle. There are a lot of clues," Batmanglij told Variety in 2016. "Very few people have really picked up on all the clues. Our sound engineer picked up on a major one that kind of blew my mind. I was like, 'That is designed for only the closest, creepiest viewer to find.'"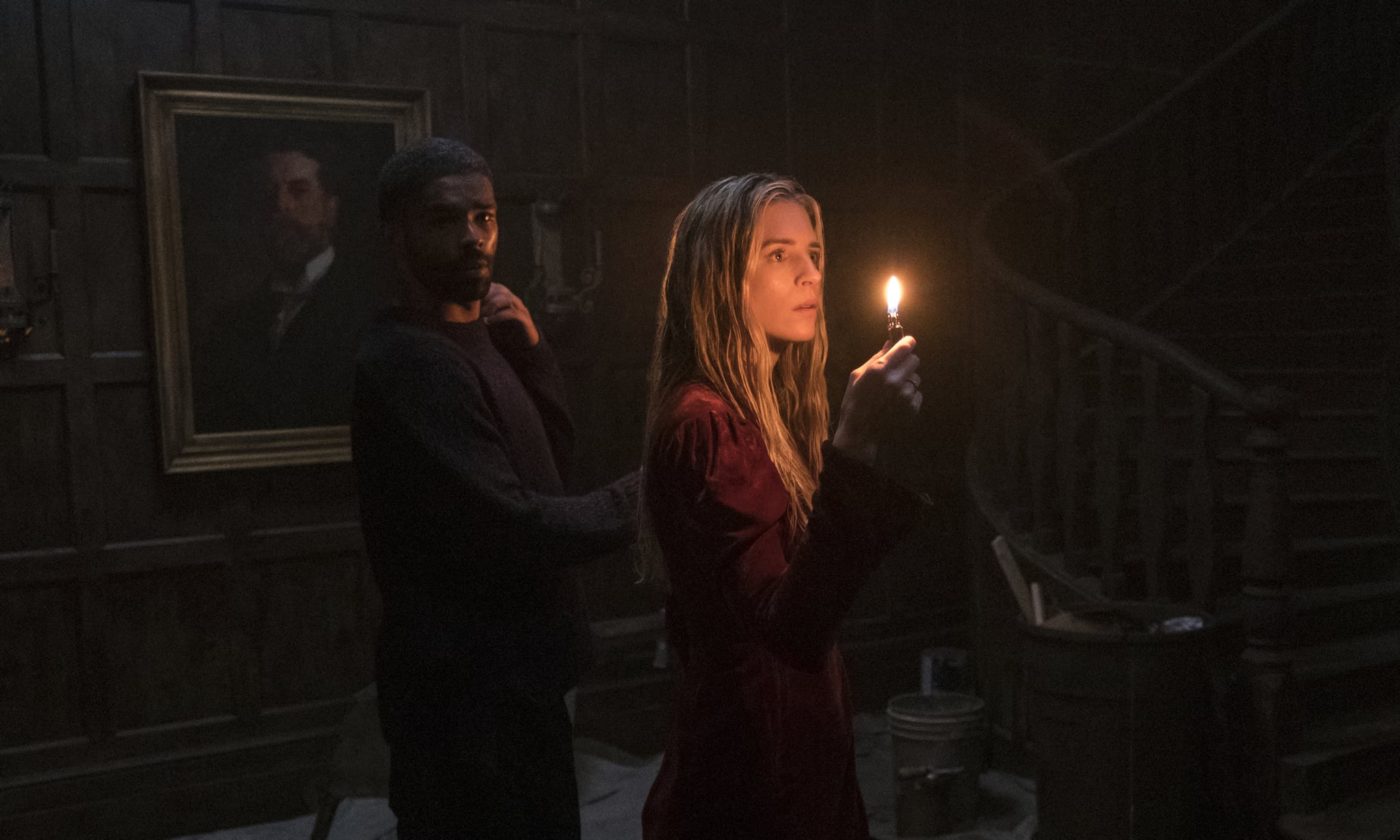 Now that the season two trailer has been released, however, we know a bit more about what to expect. We see the return of Prairie and Dr. Hap (Jason Isaacs), who both appear to have successfully "jumped" into alternate realities which house alternate versions of themselves. Prairie wakes up in a hospital in San Francisco and discovers that although it's the same year (2016) as when she was shot in the season one finale, Barack Obama not only isn't president, but doesn't even exist. She also lives in a swanky apartment and seems to be called by her original Russian name (remember that whole flashback about her being Russian royalty in season one?).
With the help of a cynical private detective, Karim (Kingsley Ben-Adir), Prairie will tackle a new mystery in season two that revolves around a missing boy Prairie says she knew "back in Michigan." Prairie also makes mention of Homer, but we'll just have to wait and see if her long-lost love returns as well.
The Teaser
You can hear Prairie say "Homer?" as clips of black water and white smoke are interspersed with a message in braille (that reads "survived") and a photo of what looks like the Golden Gate Bridge.
The Trailer
Now we know the Golden Gate Bridge makes an appearance! Season two is taking place in San Francisco after all.
When Dos The OA Season 2 Start Streaming on Netflix?
Though we initially assumed The OA would drop at the end of 2017 (like season one did in 2016) or possibly sometime in 2018, it turns out the wait was far longer than anticipated: you can expect the show to return on March 22, 2019!