Personal Essay About Moonlight
Make No Mistake, Moonlight Is More Than Deserving of Its Best Picture Oscar Win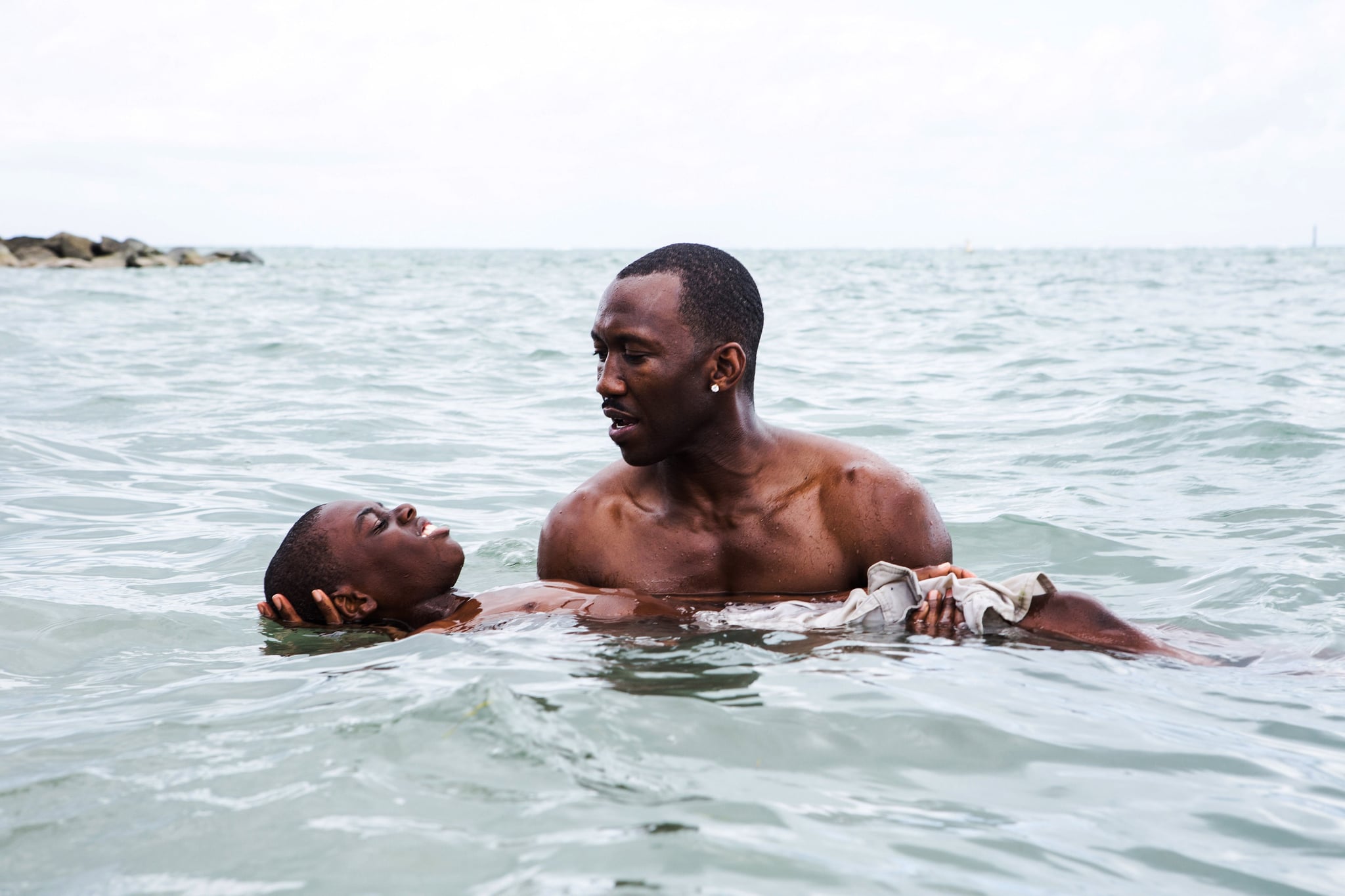 Growing up in the mean streets of Bed Stuy, Brooklyn, I experienced the worst aspects of homophobia. From the age of 12 years old, being tormenting daily because of my sexuality was all I knew. Whether it was someone pulling down my pants to embarrass me or cutting my hair with scissors and calling me a "f*ggot" as I walked the halls to ridicule me, the cruelty was something I dealt with frequently.
One instance that comes to mind is the day I was forewarned by bullies that I would be beaten up once the final school bell rang. Sure enough, my predators were out to get me when the opportunity arrived. I remember running and feeling the heavy weight of sadness, anger, and confusion. I couldn't understand what was it about being gay that made me such a target for such relentless hate. Nevertheless, I had no time to rationalize it. I kept running anyway.
This memory came rushing back to me when I watched Moonlight. The film follows an introverted black boy named Chiron (played by Alex R. Hibbert, Ashton Sanders, and Trevante Rhodes) through three pivotal stages in his life as he struggles to come to terms with his sexuality, especially while living in a drug-infested, poverty-stricken environment filled with people who constantly remind him that he is "other." In the opening scene, there's a shot of Chiron running as fast as he can away from a group of boys his age who are chasing him down, calling him a slew of hateful epithets. As I watched, the scene reopened old wounds. I instantly knew that boy — because that boy was once me.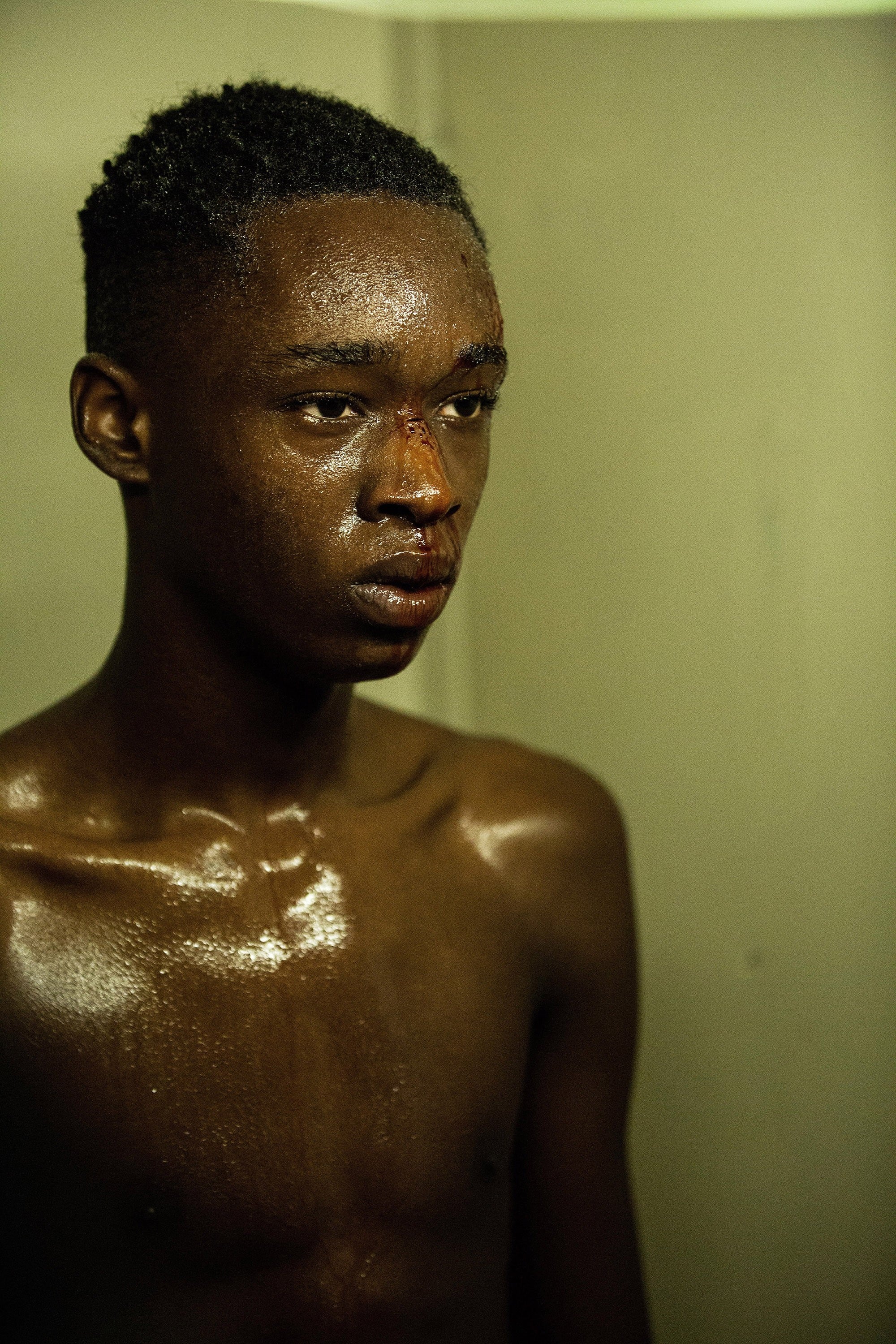 Luckily, just like Chiron in the movie, someone spotted me. An older teenager from the neighborhood asked me why I was running. I looked back, out of breath, and told him that I was being chased. I remember him urging me to follow him as he dashed toward that same group of boys, yelling at them as they scurried off like cowards. It's those vivid childhood experiences that made Moonlight both relatable and honest for someone who experienced the same homophobia growing up — someone like me.
The movie recently won a Golden Globe for best drama picture, and took home three Academy Awards, including the highest honor for Best Picture. And while I would have loved to see the cast and filmmakers of Moonlight accept the coveted Oscar award without dealing with that awkward mishap, it's not the accolades that make it such an important film. Thanks to the sincere script by Tarell Alvin McCraney (who drew from his own childhood experiences) and the tender directing style of Barry Jenkins, Moonlight manages to accurately explore the way masculinity and self-expression are taught to young queer black boys. More importantly, Moonlight examines the shame and secrecy that often comes with growing up black and gay. The talented actors on screen convey more depth in their silence than in their words, embodying someone who is always expected to be tough in order to get by.
This dynamic is highlighted in the relationship between Chiron and his only childhood friend, Kevin. Chiron and Kevin never quite come to terms with who they really are, both separately and for each other. Even after sharing a beautifully intimate moment with one another as teenagers at the beach, the very next day Kevin is peer pressured at school to prove his manhood by physically assaulting Chiron in front of his classmates. It is a heartbreaking moment for both the audience and the protagonist, who is left bloody and bruised by the one person he trusted most. Although the duo later reconnect as adults, in the end it is never confirmed whether Kevin ever truly had romantic feelings for Chiron so much as Chiron had hoped.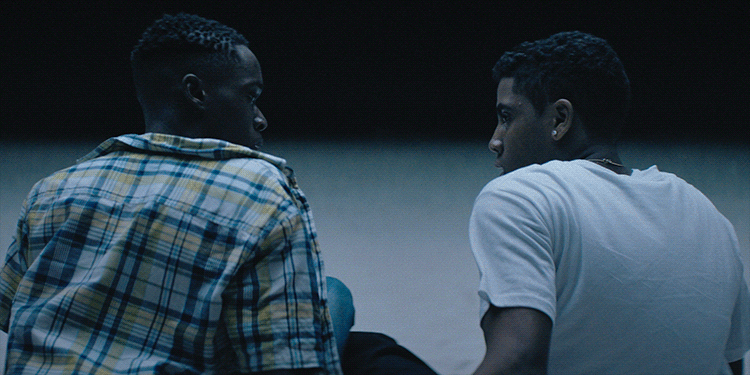 Image Source: A24
Things are not all bad for Chiron, though. The few bright spots in his life are more than powerful enough to leave you with hope. Take, for instance Mahershala Ali's character Juan, a drug dealer who takes Chiron under his wing as a mentor of sorts, regardless of his own imperfections. There's also Janelle Monáe's character Teresa, Juan's girlfriend, who serves as an emblem of unconditional love and acceptance in place of Chiron's drug-addicted mother who verbally abuses him, played by Naomie Harris. This support system is vital both on screen and in real life for LGBTQ community members who are at a higher risk of committing suicide coming from families who reject them.
Much like the title of another important film released last year, queer black boys on screen are often hidden figures.
The striking impact of Moonlight in the black gay community also speaks to another harsh reality that, even in a somewhat progressive society where openly LGBT people are often celebrated, it's still uncommon to see accurate depictions of black gay males on screen, especially those that shatter the stereotypes of being "on the down-low" or overtly effeminate for the sake of entertainment. Much like the title of another important film released last year, queer black boys on screen are often hidden figures. With Moonlight, audiences get an inside look at homosexuality and masculinity in all of their complexity within the African-American community.
In the same way the moon illuminates the night sky, Moonlight shines an overdue spotlight on blackness and queerness in a way we haven't seen in cinema before. If there's anything to take away from the film as a black gay male, it is this simple fact: we don't have to hide anymore.