Scott Patterson Talks About Gilmore Girls Wedding
Welp, Even Scott Patterson Wanted More From Luke and Lorelai's Wedding on Gilmore Girls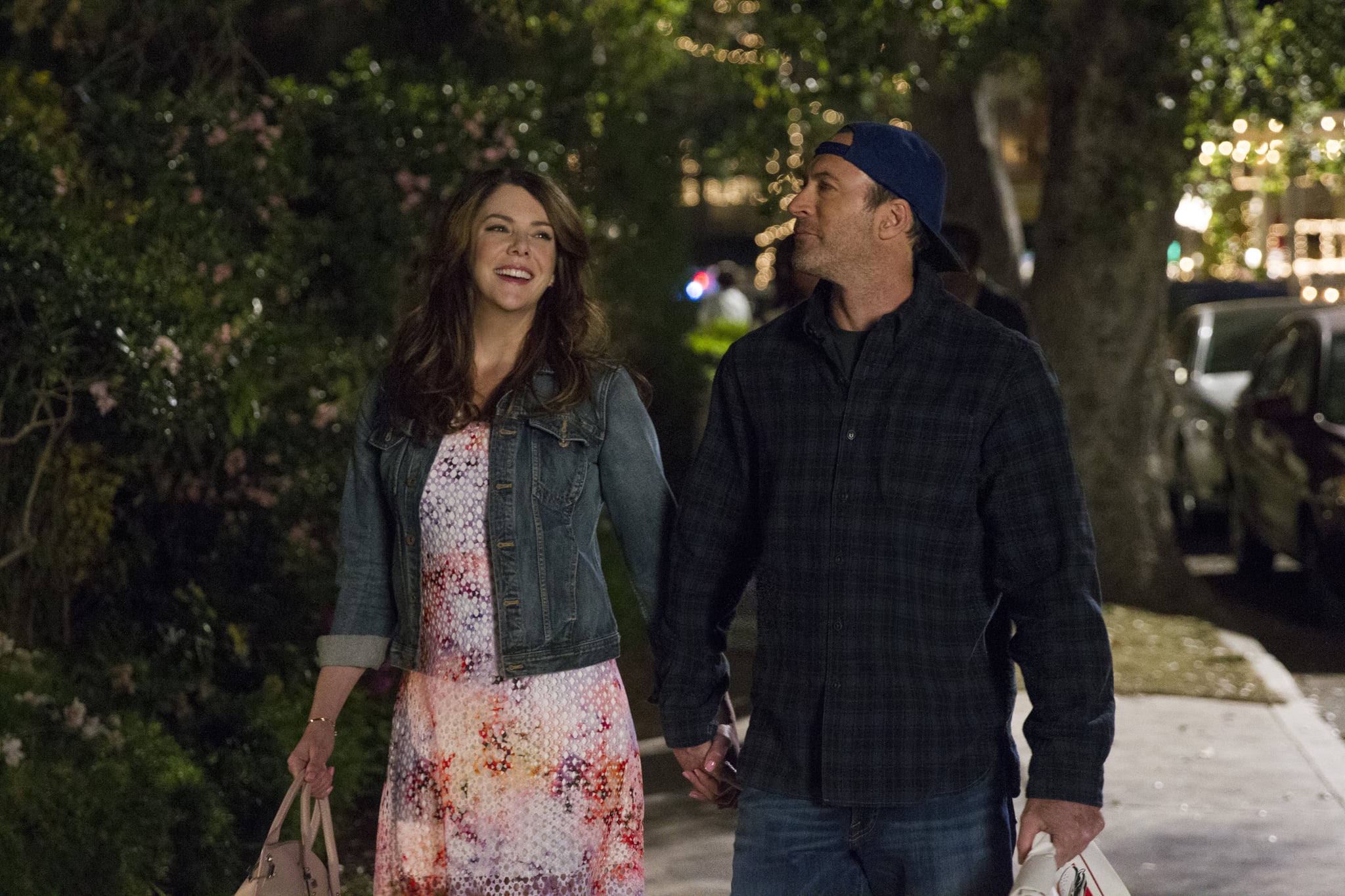 If Gilmore Girls: A Year in the Life makes its way back to Netflix for a second season, Scott Patterson has only one special request for the new set of episodes: a wedding for Lorelai (Lauren Graham) and his character, Luke. The actor recently caught up with Us Weekly and spoke about why he thinks fans of the series deserve to see a big celebration taking place for the couple.
"Well, I'll tell you one thing, [there] better be a big, fat wedding," he said. "I think that's what we should give [fans] . . . I think now it's time to give them, after 20 years, what they want." After building up their romance throughout Gilmore Girls' entire seven-season run, Lorelai and Luke finally got married on the show's 2016 revival. The wedding, though, turned out to be a bit lackluster for some fans, as the couple ended up eloping in lieu of having a big celebration. Considering the amount of screen time their relationship got — with its many highs and lows — Patterson believes a memorable event is what fans deserve to see.
When asked about what Luke and Lorelai's wedding would ideally look like, the 60-year-old actor mentioned that it'd likely be "filled with drama, filled with laughs, filled with, you know, Miss Patty [forgetting] the dancers and then they [would have] to replace them with little children or dogs." He continued, "Something very cute and goes right to the heart. A community pulling together to make it all happen."
But of course, in order for that "big, fat" wedding to take place, Netflix would have to order more episodes of the reboot — and that hasn't happened yet. "If everybody can make the right deal, then it'll happen," Patterson said. "If everybody's available, then, you know, it could, it could happen . . . there's always hope."
Image Source: Netflix / Saeed Adyani