Shannon Purser at Stranger Things Comic-Con Panel 2017
Barb's Surprise at the Stranger Things Comic-Con Panel Had Everyone on the Cast Laughing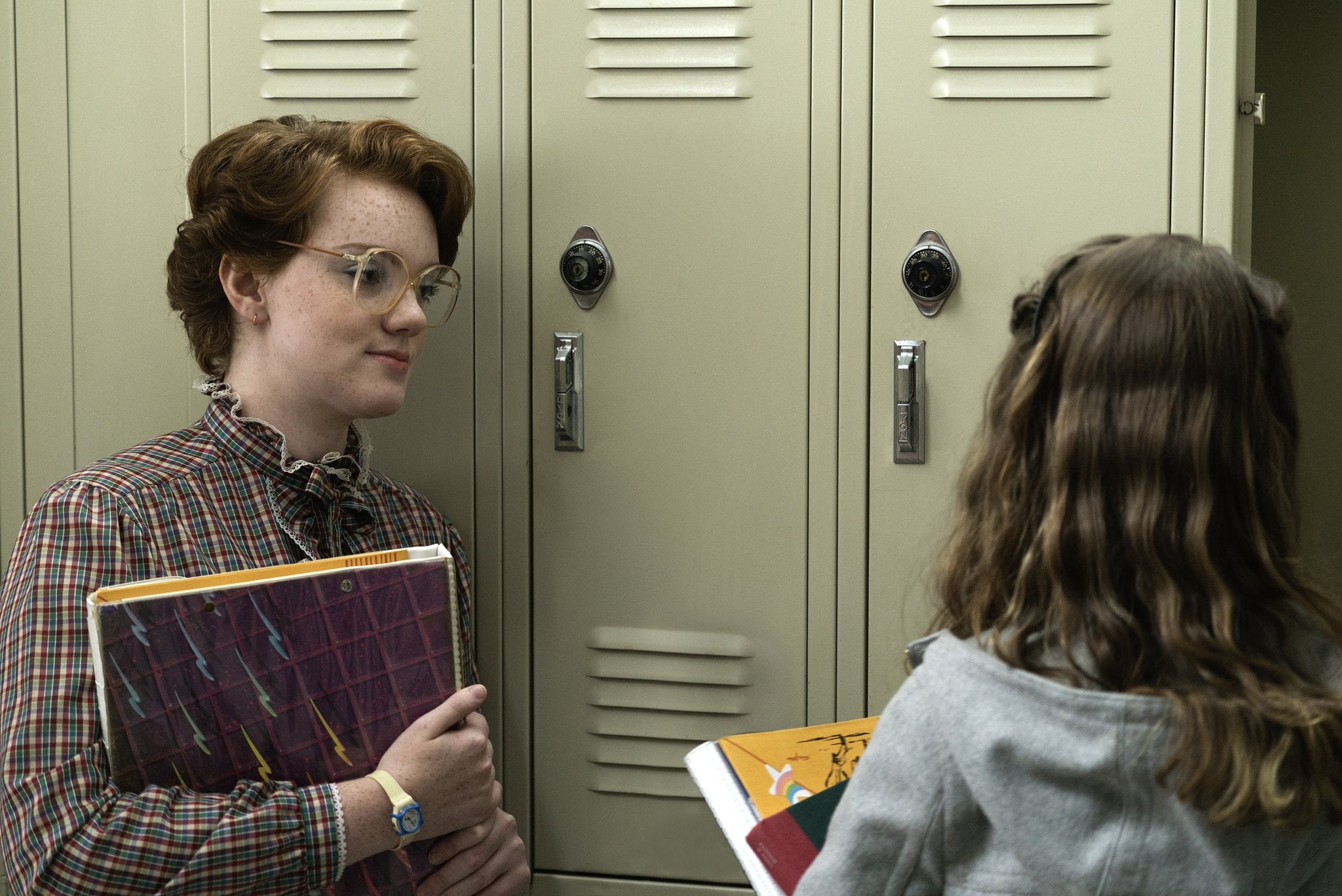 The last time we see Barb in Stranger Things, she looks a little . . . um, dead, to put it lightly. Her gruesome demise at the hands (claws?) of the Demogorgon kicked off the #JusticeForBarb social media movement on Twitter, which earned actress Shannon Purser plenty of fans and an Emmy nomination. Although the Duffer Brothers (aka the creators of Stranger Things) have assured fans that the ruffled-shirt-wearing, socially awkward sidekick's exit in season one is permanent, there was one person at the show's Comic-Con panel in Hall H on Saturday who decided to ask them again, just in case.
As is customary in Comic-Con panel tradition, a handful of passionate fans from the audience get the chance to ask the cast and production team one question at the end of a panel in a designated area of Hall H. When the camera panned to the first fan, however, the cast got quite a surprise since it turned out Purser herself was the first in line. "I was wondering, is Barb gonna be in season two?" Purser asked, while everyone broke into laughter.
"I can answer that: no," David Harbour, who plays Jim Hopper, joked. "There will be justice for Barb, though. Barb will be avenged." While she clearly won't be getting a spot in season two, the new trailer doesn't exactly make Hawkins, IN, look like a place anyone wants to be living in, even Barb.