Shay Mitchell Interview About You TV Show
Loved Pretty Little Liars? Then You'll Be Obsessed With Shay Mitchell's Scary New Show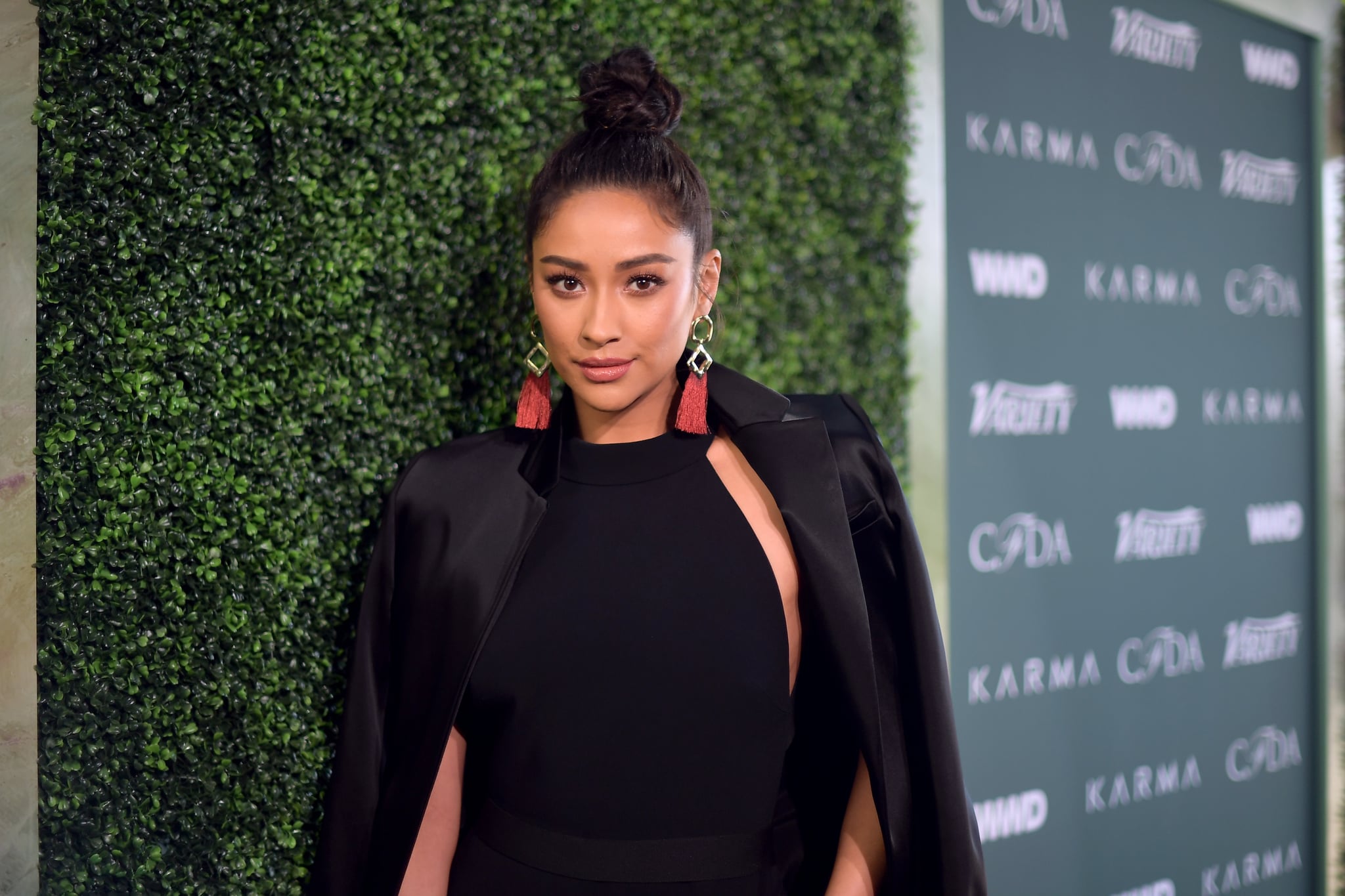 If you're a crime show junkie (ahem, same), get excited for Lifetime's upcoming series, YOU. Based on Caroline Kepnes's 2014 novel of the same name, the cast of the TV adaptation is stacked with your favorite teen series veterans, like Pretty Little Liars alum Shay Mitchell and Gossip Girls's Penn Badgley. The show dropped its first trailer a few months back, and the plot alone was enough to creep us all the way out: after a young bookstore manager (Badgley) falls for one of his customers, Guinevere Beck (Elizabeth Lail), his seemingly innocent crush quickly turns into a full-fledged obsession.
Mitchell plays one of Guinevere's besties, and when we recently caught up with her in New York City ahead of her Know Your Birth Control campaign launch, she gave us some insider details on what audiences can expect from the series. For starters, Shay told us she was a fan of the project from the get-go, even before she was cast in the role of Peach. "Truly when I was reading it — even before I was attached — I was like, 'This show, when it comes out, I'm going to watch it.'"
The 31-year-old actress and YouTuber added that YOU will dive into some meaty questions about modern dating and privacy. "Nowadays with social media, I truly can know your entire schedule. If I follow you closely enough, I can know where you work out, I can know your routine. But then, when is that too much?"
But it isn't all doom and gloom, Shay said, because viewers can expect romance to be weaved into the story, too. "It's a love story to a certain extent," she said, before adding that YOU will ask viewers to assess what differentiates "the line between being romantic and being stalker-ish."
Check out the trailer for YOU above, and get ready for some serious drama to unfold when the show premieres on Sept. 9, at 10 p.m. ET on Lifetime.