Was Taylor Swift's Reputation Inspired by Game of Thrones?
Taylor Swift Says Reputation Was Inspired by GOT, and Now We Need to Replay the Album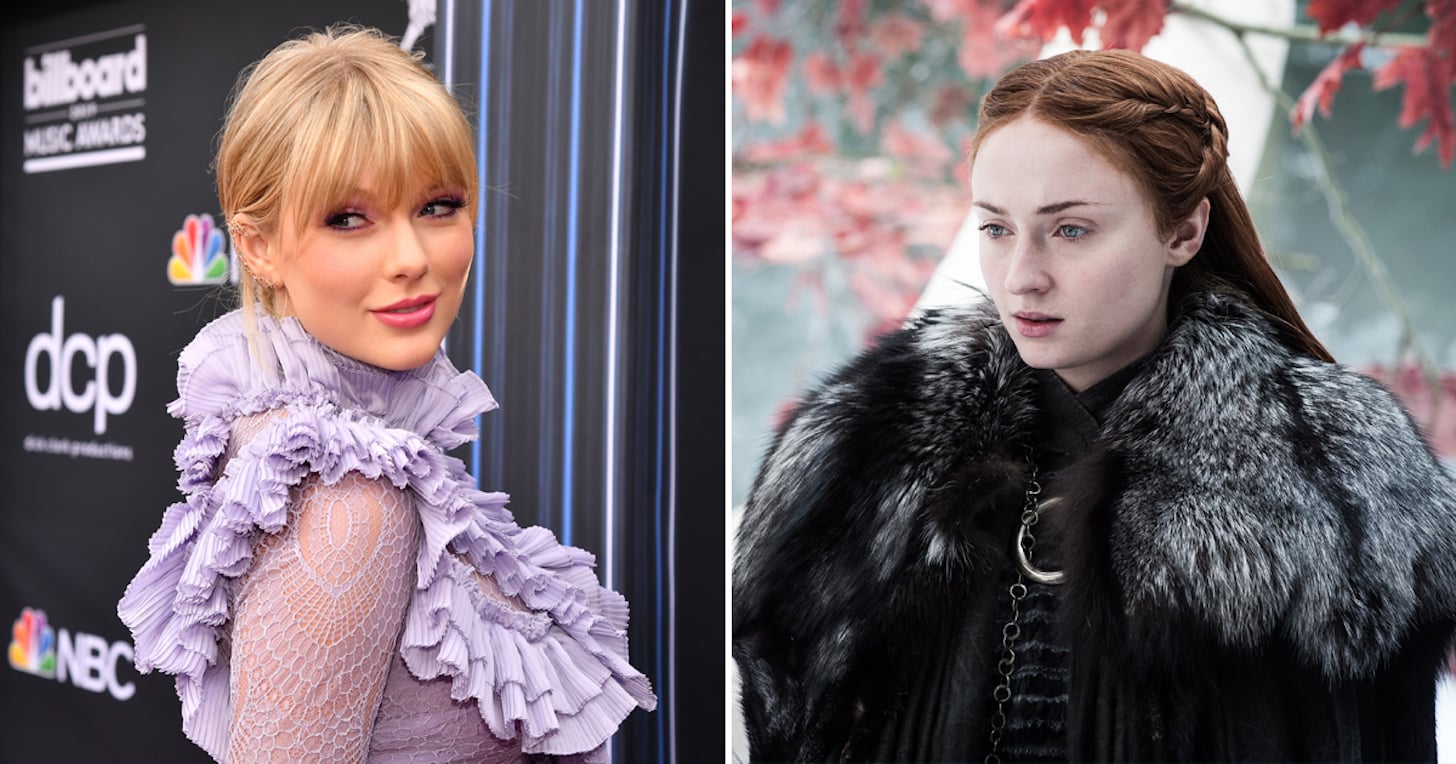 Game of Thrones made Taylor Swift do something bad. Entertainment Weekly caught up with the singer for the magazine's most recent cover story, where she spoke about her upcoming album and how the HBO drama series was the inspiration behind some of the songs on Reputation.
"So much of my imagination was spent on Game of Thrones."
"So much of my imagination was spent on Game of Thrones," the 29-year-old said. "At the time, I was making Reputation and I didn't talk about it in interviews, so I didn't reveal that a lot of the songs were influenced by the show." The album, as Swift describes it in the interview, ended up being a mixture of songs about revenge and others about love and seeking "something sacred throughout all the battle cries." And both of those things are about as Game of Thrones as it gets.
She continued, "'Look What You Made Me Do' is literally Arya Stark's kill list. 'King of My Heart' was influenced by Khal Drogo and Daenerys. It's even got this post-hook of drums — I wanted them to sound like Dothraki drums." Swift also mentions that "I Did Something Bad" is inspired by one of season seven's more memorable moments, when Arya and Sansa team up to kill Littlefinger. "That and 'Look What You Made Me Do' are very Cersei vibes, too. Daenerys as well."
Even though she's likely pretty busy gearing up for the release of TS7 — whenever that might be — Swift is still making time to stay caught up on all the drama happening in Westeros. She even revealed who she thinks will ultimately end up on the Iron Throne. "Daenerys, Arya, or Sansa," she predicted. "But if I'm being realistic, I think Sansa has the skill-set and the ability to delegate and put on a brave face but a stoic demeanor. Arya [would] be Hand of the King." If Sansa does end up becoming queen, hopefully she'll get a shout-out on the next album.