What Happened Between Rachel and Vanessa on The Bachelor?
Rachel Lindsay Finally Addresses the "Derogatory Word" Vanessa Called Her on The Bachelor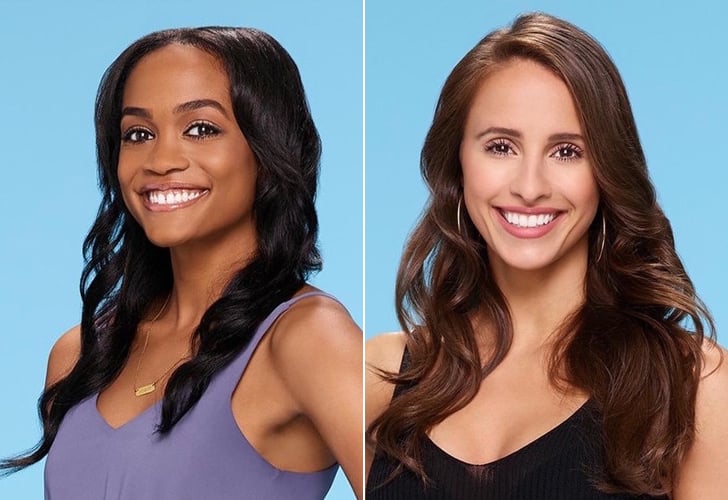 Though Bachelor Nation is currently in a dry spell — stuck between the end of Bachelor in Paradise and the start of Arie Luyendyk Jr.'s season of The Bachelor — the reality show's past contestants have been keeping our thirst for spilled tea quenched. Most of the post-BIP attention has been focused on Dean, Kristina, and Danielle's cringe-worthy love triangle, but the spotlight has just shifted away from the trio and on to two women who competed for Nick Viall's heart on the 21st season of The Bachelor: Vanessa Grimaldi and Rachel Lindsay.
*Cue dramatic background music*
It all started when Danielle Lombard, another contestant on Nick's season and one-third of Bachelor in Paradise's most infamous love triangle, did a Reddit AMA ("Ask Me Anything") to answer fan questions. In the thread (most of which has since been deleted), a participant asked D-Lo to touch on some apparent drama that was brewing behind the scenes between Vanessa and Rachel. Though much of said drama wasn't really shown on screen, it was rumored that the two had bad blood, which D-Lo pretty much confirmed.
"Vanessa called Rachel something that was extremely derogatory," she explained on the Reddit thread. "From what I heard it was bad. Vanessa had to be separated for the rest of the show." Yikes. After this tidbit spread like wildfire among Bachelor Nation, Entertainment Tonight got to the bottom of things by getting in touch with Rachel for the scoop on what really happened between her and Vanessa — and it's pretty shocking.
"Vanessa told me that I used 'aggressive' tones with her, and I was very upset by that."
Rachel explained how she chose to distance herself from Vanessa while in the Bachelor mansion, but that Vanessa approached her one day to share how she felt about Rachel's attitude. "Vanessa told me that I used 'aggressive' tones with her, and I was very upset by that," Rachel told ET. "There are so many stereotypes placed on African-American women."
And what about that "derogatory word" Danielle referenced in her Reddit AMA? "She called me a 'bully', and for her to use that phrase was offensive to me," Rachel said. "She had no examples to match it . . . I also felt as a special education teacher who works with children, she was using the word frivolously."
It looks like there's way more than meets the eye when it comes to these shows. No word on whether Vanessa will respond to Rachel's claims, but the fact large chunks of D-Lo's Reddit thread were deleted certainly seems telling. We'll update this when additional, tea-worthy information becomes available.