What Happened With Luke P. and Hannah on The Bachelorette?
Ready to Talk About Hannah and Luke's Bachelorette Fantasy Suite Train Wreck of a Date? Same!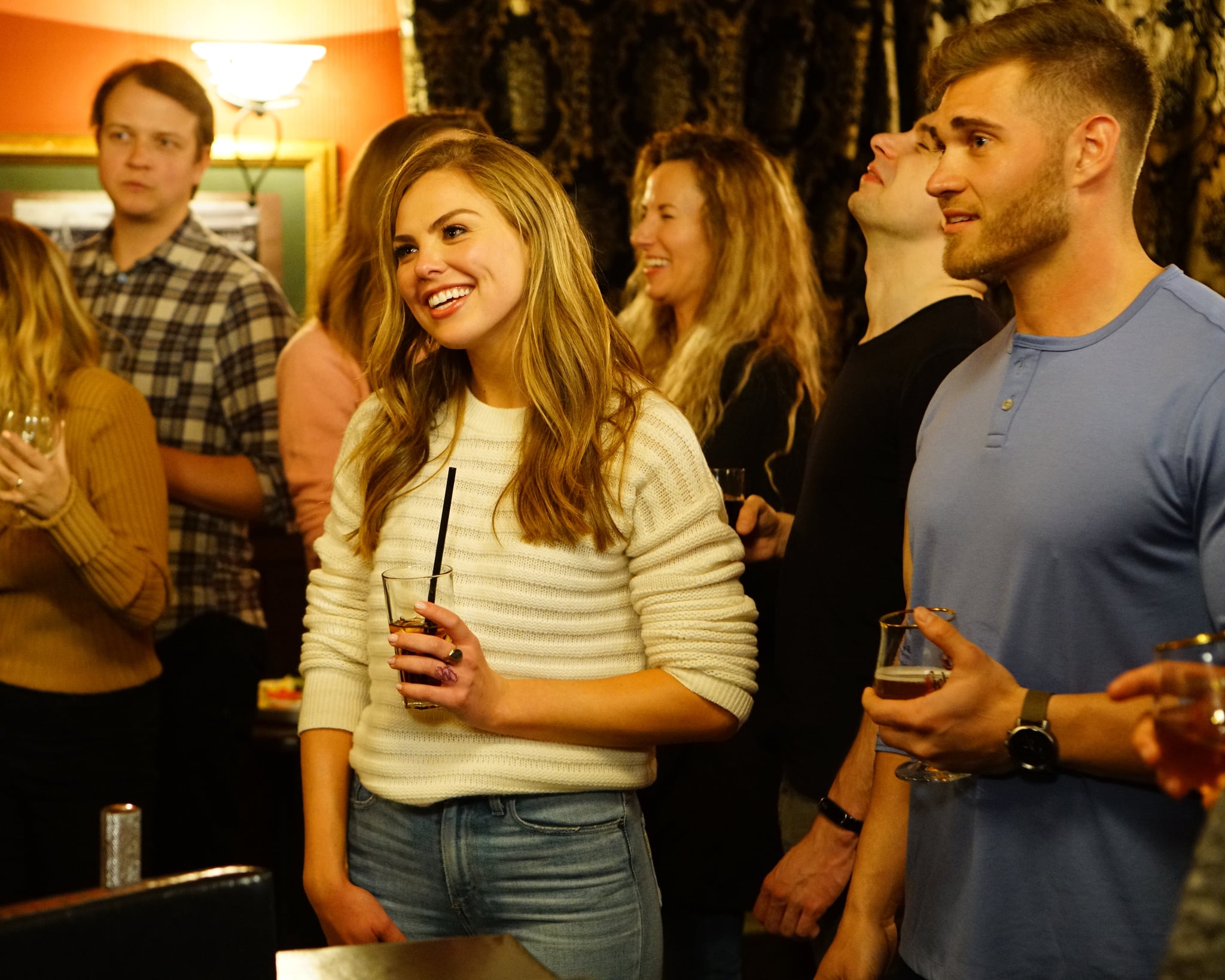 Fantasy suite week on The Bachelorette should be romantic, fun, and a real eye-opener for the leading lady. On Hannah Brown's date with Luke Parker, she definitely got that last one. The other contestants (and Bachelor Nation) have been waiting for her to realize what we've known all along: that Luke is awful. That realization took place on their date in Santorini, Greece. It began with a helicopter ride and ended in complete catastrophe.
The romance was strong through the first half of the date as the two strolled through the white rooftop-covered destination. Hannah even mentioned his eyes looking into her soul.
"With Luke, I want to be physical with him," she said. "And he's still the best kisser."
The postcard-worthy date turned sour when they moved into the dinner portion. Luke brought up marriage and how he takes it seriously. However, his tone quickly turned judgmental and controlling.
"There's so many things that I want for myself and my future wife and my future that I want it the way I want it," he said. The way he wants it, hmm? "Sex is an incredible thing, and it's a beautiful thing; well, only when it's within the guidelines of marriage," Luke continued.
You can see where this is going, right? He brings up his faith, that Hannah shares, and how marriage should be honored. Both Hannah and Luke have said that they are not virgins, and Luke has not had sex in nearly four years and is now saving himself for marriage.
"I am very confident that we're on the same page with our morals, and I just want to hear it from your mouth," Luke said. "There's a lot of people that say they believe in some things, but yet they live or do things completely differently."
He continued by snubbing people who "proclaim their faith," but then go into fantasy suites to explore a relationship on a "sexual intimate level." It's bad enough that it's none of his business what anyone does with their faith or bodies, but then he told Hannah that, "I don't believe that's something that you should be doing, and I just want to make sure you're not going to be sexually intimate with the other relationships here."
All this time, you can see Hannah just brewing under her taken aback expression. Just when you think this eye-roll-causing monologue is over, Luke told Hannah that if she had sex with any of the other men, he would go home. Well, surprise, Luke! You're the last of four fantasy suite dates and things got supersteamy with the good men.
"Honestly, I'm kind of mad, because the way that you just said that is like, why do you have the right to do that? 'Cause you're not my husband," Hannah said. Luke tried to jump in, but she didn't let him. "But guess what, sex might be a sin out of marriage; pride is a sin too," she said.
Things got weird at this point, because Luke backpedaled and said that he's willing to work through it if she had sex with all the other guys. Well, his morals changed pretty quickly there, didn't they? But this is what led Hannah to the epiphany we all had long ago.
It began to rain (even Mother Nature knew), and Hannah told him that she doesn't want him as her husband. Luke doesn't get up right away and then doesn't get into the car, and he kept trying to explain himself further. But she dropped the ultimate mic with the lines that we'll never stop loving.
"I have had sex, and Jesus still loves me," Hannah said. "From obviously how you feel, me f*cking in a windmill, you probably want to leave." As the car pulled away, Hannah flipped it off.
We wish that Hannah didn't have to go through this conversation with Luke for things to become clear for her, but we're happy they did.
"Luke wants love from people that only want the same thing he wants and only sees things the way that he sees love," she said.
But just like a bad cold, Luke isn't officially gone yet. In a sneak peek for the week ahead, we see that he has found his way to crash the rose ceremony.
"Hannah thought there's no way I would want to be with her anymore after the last thing she told me, and she's sadly mistaken," Luke told the camera. But Hannah and the remaining three men are furious that he's back after she repeatedly told him it's over. We'll definitely be tuning in to see how this all goes down.