What Happens to Shiva in The Walking Dead Comics?
The Walking Dead: You Have Good Reason to Be Worried About Shiva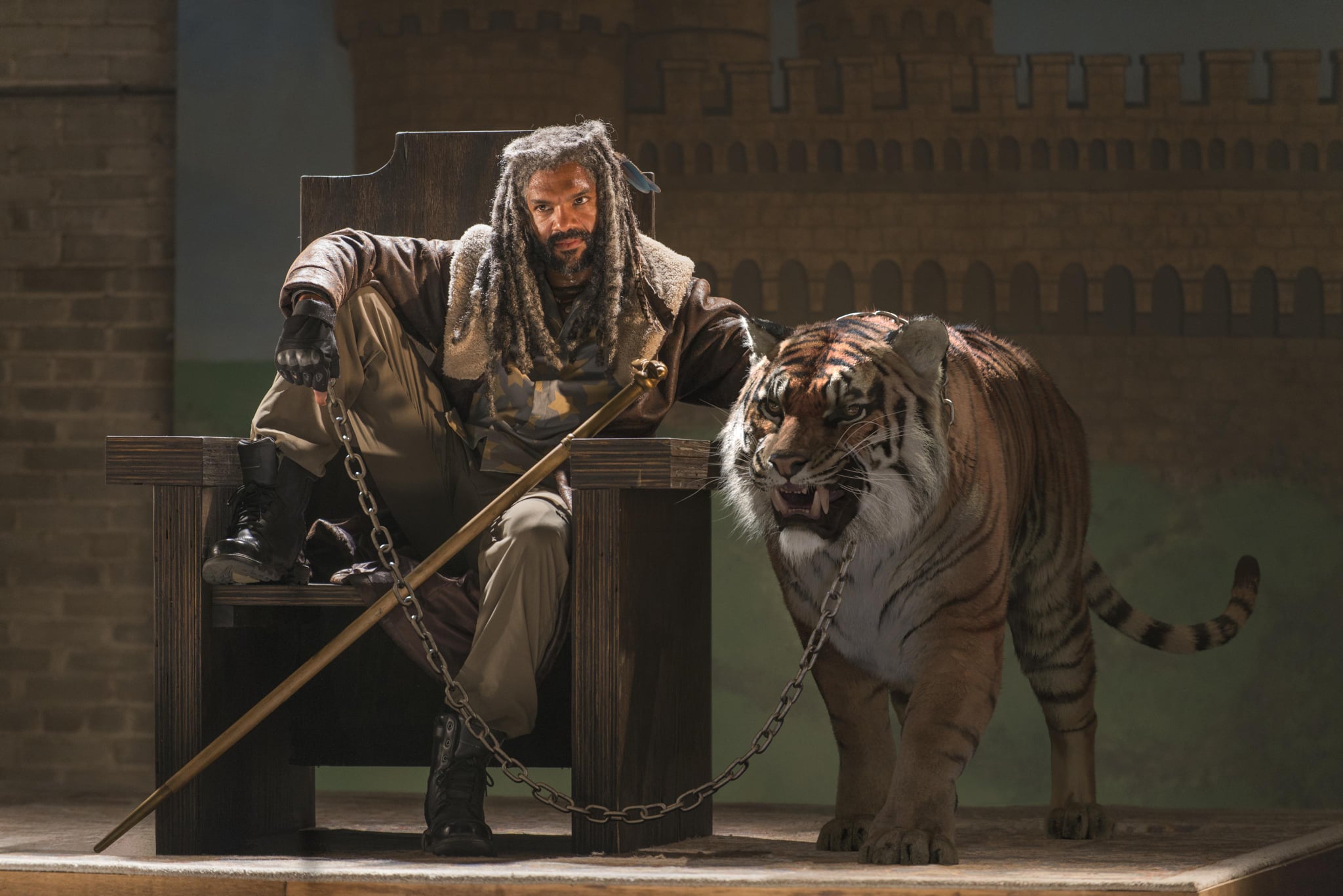 Image Source: AMC
One scene-stealing character has risen above all the rest on season seven of The Walking Dead. I'm not talking about Negan or even sweet baby Judith; I'm talking about Shiva. You know, the 350-pound tiger that hangs out with Ezekiel? She's lingered around all season, and while I'd love an episode solely focused on her perspective on the world, I'm pretty sure that's not on the docket. What we do know, however, is how her story pans out in Robert Kirkman's comic books. If you want to avoid even possible spoilers, now is the time to stop reading. Everyone else, here's the lowdown.
Shiva marches to battle alongside her owner/best friend, Ezekiel. The war between Rick and Negan's armies is brutal, and Shiva gets close to being taken out several times. She's part of the reason the Saviors give up at Alexandria during one battle, meaning she saves countless lives in addition to killing a few Saviors herself.
Here's the sad part: Ezekiel brings her along to secure one of the Saviors' outposts, but the attack goes wrong. Shiva saves him from being swarmed by zombies, and they eat her instead.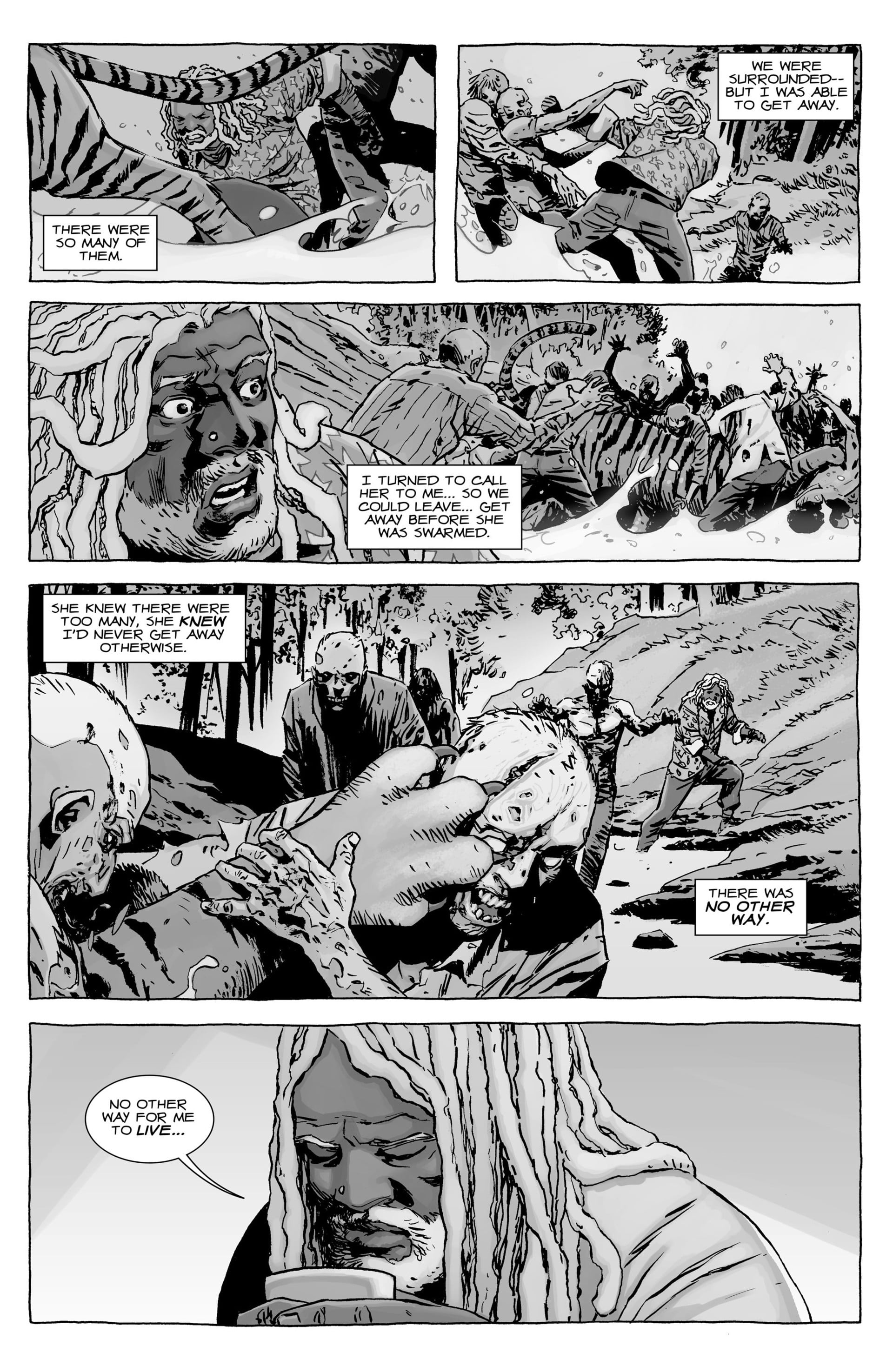 Image Source: Image Comics
"I wish I'd died in that field," Ezekiel says later. "Coming back here . . . After losing so many men, I feel embarrassed . . . ashamed. Things would have been so much better if I had died . . . My people would see my death as a heroic sacrifice . . . They'd never have to see me . . . Like this . . . But most of all, I wouldn't have lost Shiva."
And now we're crying, dammit. Let's just remember Shiva in all her glory.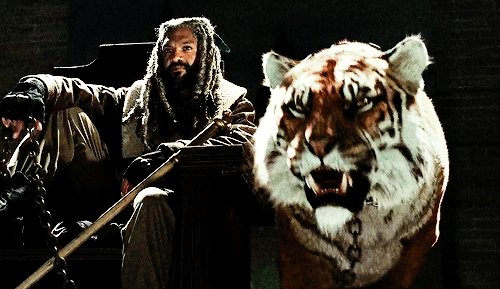 Image Source: AMC