What Is Pretty Little Liars: The Perfectionists About?
The Pretty Little Liars Spinoff Is Coming Very Soon, and the Premise Is VERY Juicy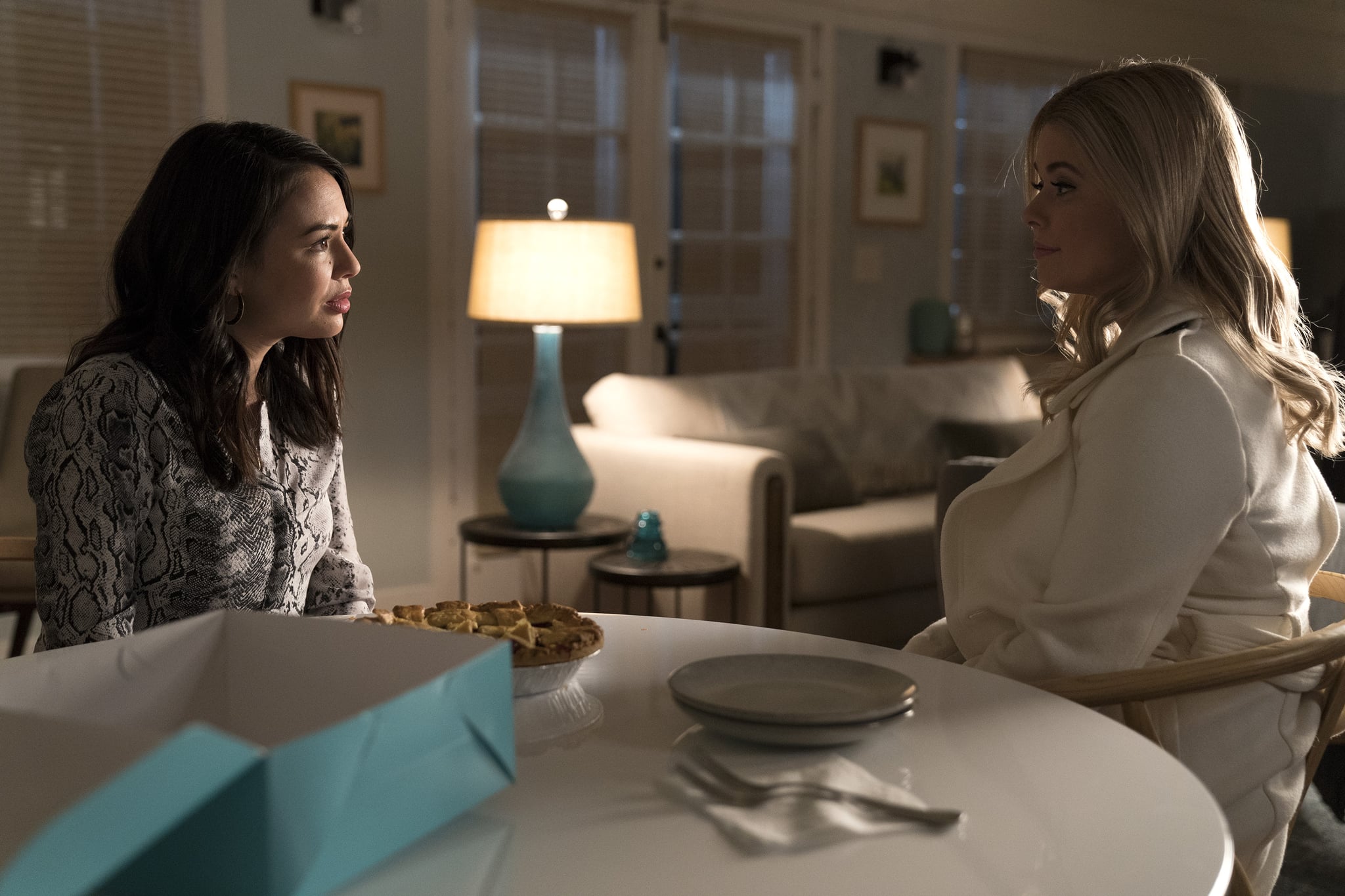 It's been quite some time since Freeform announced a Pretty Little Liars spinoff called The Perfectionists. It was an interesting move, mostly because the book doesn't connect to the PLL universe. But Sara Shepard did write both stories initially, and creator I. Marlene King has found a way to make the crossover work in perfect harmony.
In the months and months since the show was announced, plenty of tiny details pertaining to the project have trickled out. In addition to a fresh new cast (which join mainstays Sasha Pieterse aka Alison and Janel Parrish aka Mona), we've also been privy to all kinds of juicy new information about the show. Wondering what you can expect when you enter the town of Beacon Heights come March? We're breaking down the major story and characters, just to get you all pumped up.
The one piece of information we've had for quite some time is a logline of sorts that gives a general idea about the story. "Everything about the town of Beacon Heights seems perfect, from their top-tier college to their overachieving residents, but nothing in Beacon Heights is as it appears to be," an official synopsis from Freeform reads. "The stress of needing to be perfect leads to the town's first murder. Behind every Perfectionist is a secret, a lie and a needed alibi." Alison and Mona may have escaped Rosewood and moved on to a brand-new start, but it sounds like their days in darkness are far from over.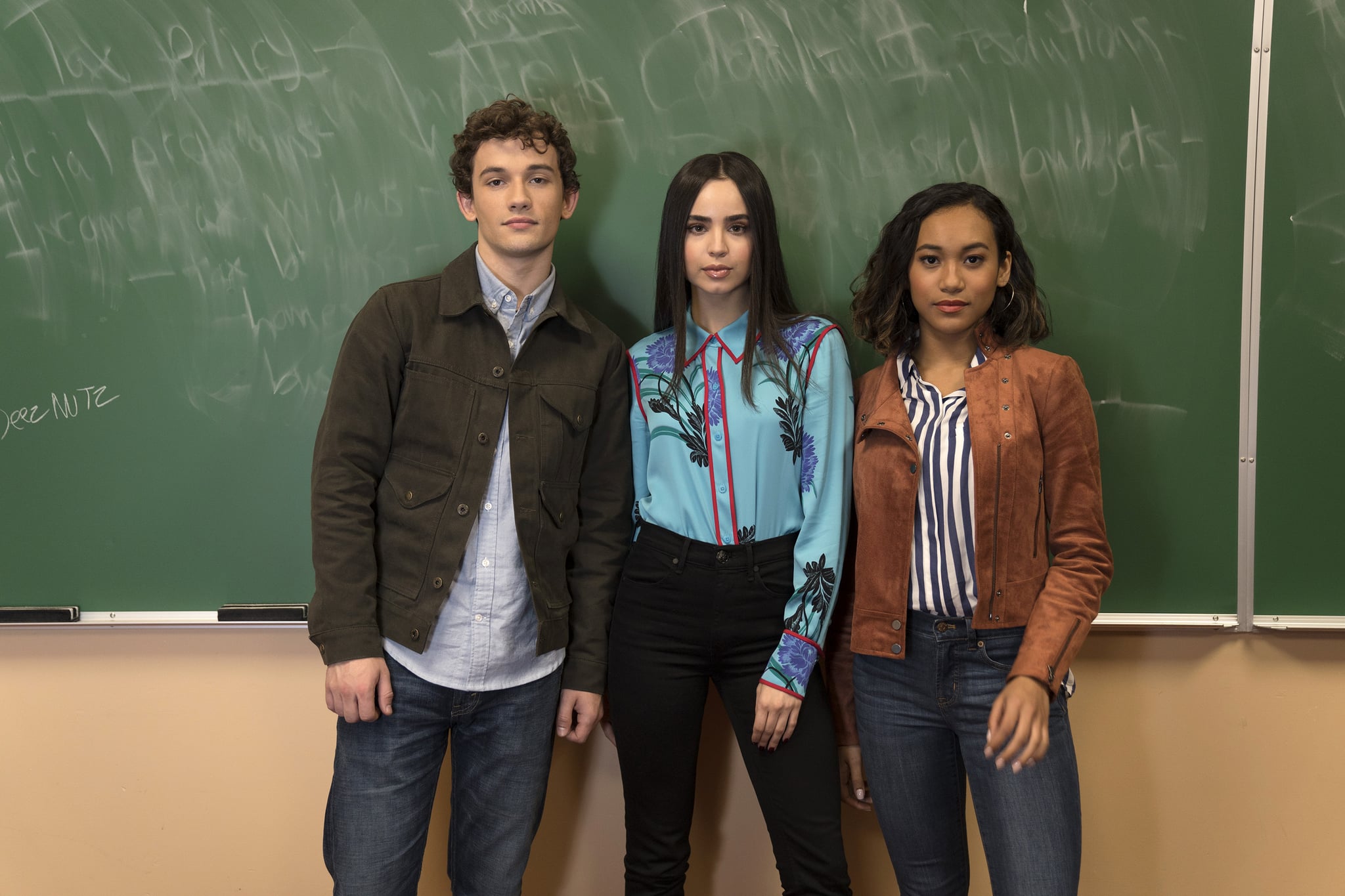 Before we dive into the so-called "Perfectionists" at the center of this narrative, it's important to introduce you to Claire Hotchkiss (played by Gossip Girl's Kelly Rutherford). Claire is the founder of Hotchkiss Industries and the respected Beacon Heights University and "believes perfection is attainable and is the person who pulls the strings behind the scenes to get what she wants." Claire seems to be a crucial pat of the equation, because she's perpetuating these unrealistic standards that eventually lead to this devastating event in the pilot. Someone snaps, and I'm willing to bet Claire's doing all the bending.
As for the other "Perfectionists" who will cross paths with Claire as well as our Pennsylvania favorites, Alison and Mona? First, we have Caitlin (Sydney Park), who is "smart, driven and thrives under pressure," according to Freeform. She's "the perfect daughter of two perfect mothers" and "has set her sights on following in her mother's Senatorial footsteps."
Up next is Dylan (Graeme Thomas King). He's a cellist (ooh la la), and he "grew up feeling judged in his small hometown and now feels the need to be the best in all of his endeavors. He is deeply committed to his two passions, his music and his boyfriend, Andrew." Ooh, he has a boyfriend?! We're already swooning.
Finally, there's Ava (Sofia Carson). We don't know much about her except for the fact that she's "a blogger and coder" who "strives to be a fashion icon."
So, we have the major players, and we know that murder is afoot in the sleepy town of Beacon Heights. We imagine everything will only unravel from there. The Perfectionists drops on March 20. Think you can handle all the madness?