What Is Stan Lee's Cameo in Black Panther?
Here's Exactly When Stan Lee Pops Up in Black Panther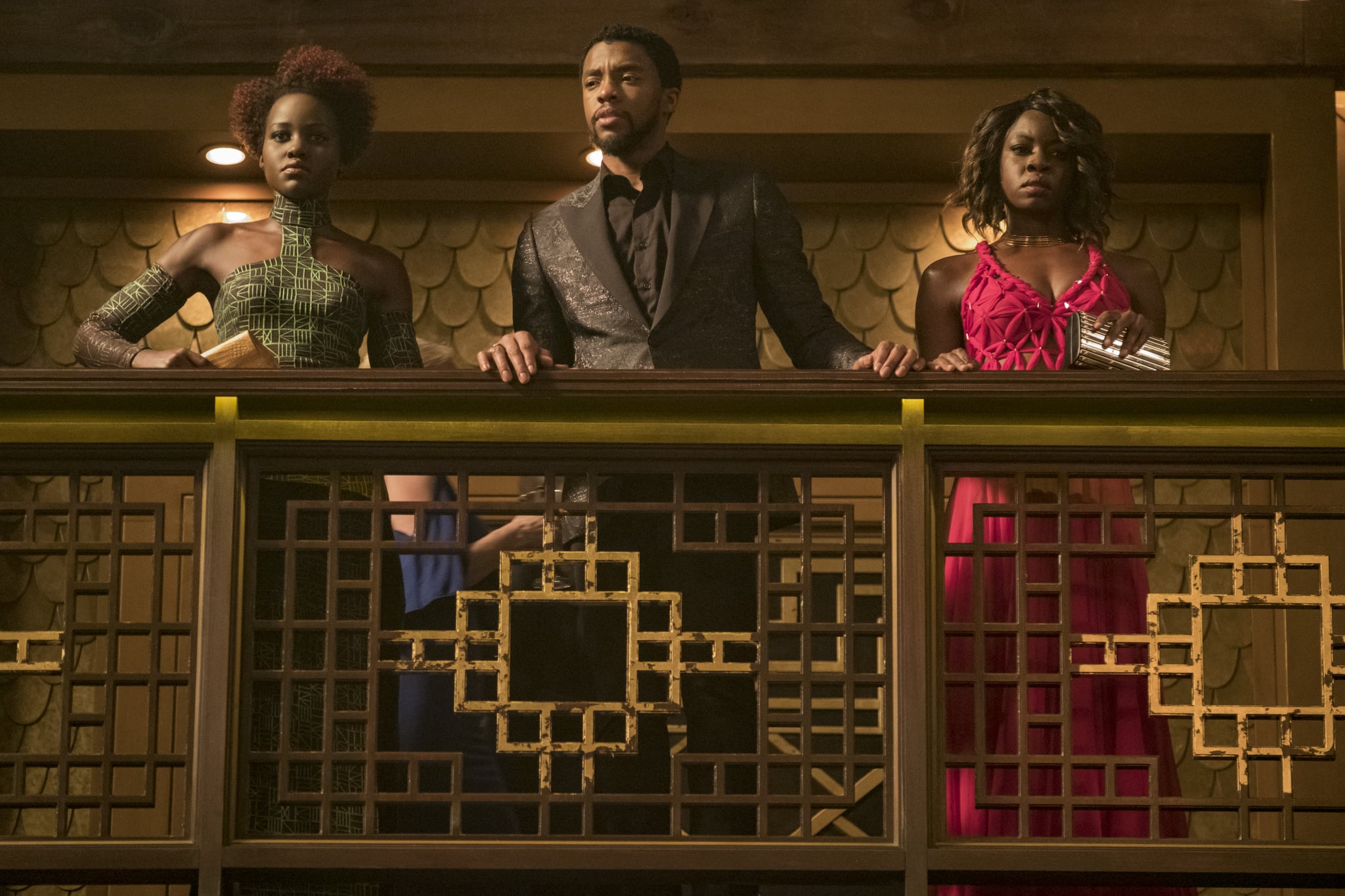 Now that Black Panther is in theaters, it has officially exploded its way into the Marvel Cinematic Universe. Suffice it to say, there are a lot of aspects of the film that make it unique: it's got a diverse, powerhouse cast, a hefty dose of inspiring feminism, and an empathetic villain. At the same time, there are those undeniable Marvel fingerprints. We're, of course, referring to things like a jam-tastic soundtrack, the pair of postcredit scenes, and yep, you guessed it: a glorious Stan Lee cameo.
Stan Lee's cameo in Black Panther comes at a crucial point early on. Basically, the newly crowned King T'Challa (aka superhero bae Chadwick Boseman) plans a mission with his badass female operatives Okoye (Danai Gurira) and Nakia (Lupita Nyong'o). The goal is to capture notorious arms dealer and enemy of Wakanda, Ulysses Klaue (yes, that is Andy Serkis in the flesh). Where are they going to do this? At a top-secret, very exclusive casino in Busan, South Korea.
T'Challa, Okoye, and Nakia's primary goal is to blend in while they wait for Klaue to arrive. Naturally, the king drops a huge wad of cash on some gambling chips and attempts to not look suspicious while playing a game of craps. He wins but walks away without claiming his spoils. Suddenly, Stan Lee walks up to the table and says something to the effect of, "I'll take these! And, like, you know, guard them in case that guy comes back for them." He's even credited on IMDb as "Thirsty Gambler," which is a hilarious cherry on top of the cake. It's a pretty funny moment and definitely a stand-out in the myriad Stan Lee cameos we've seen over the past couple of decades.