When Will Black Mirror Season 5 Be on Netflix?
Bandersnatch Delayed the Premiere of Black Mirror Season 5, but It IS Coming Back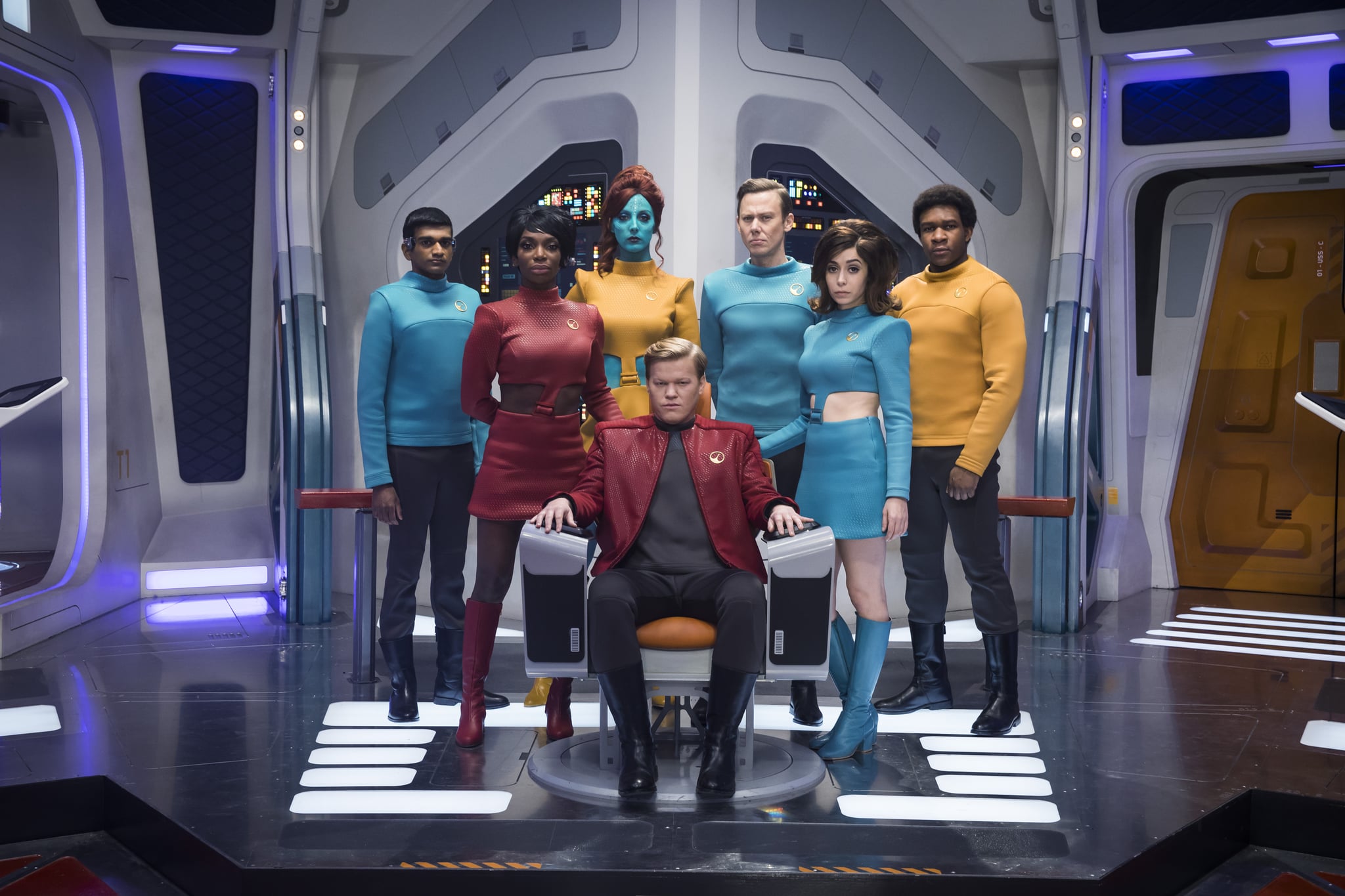 The latest Black Mirror installment, Bandersnatch, has properly taken Netflix subscribers (and the internet in general) by storm. The long-rumored interactive film is unlike anything ever seen before, and it's a treasure trove of Easter eggs for any true Black Mirror fanatic. There's no doubt that if you've watched — and attempted to figure out all the possible endings — you ready for more. Which brings us to the all-important question: when are we getting Black Mirror's season five? Unfortunately, the answer is a little vague.
The fifth season was originally announced on March 5, 2018 via Twitter. There wasn't much information provided, just a caption proclaiming that "The future will be brighter than ever" and the announcement that the show would "be right back." While there were rumors about filming beginning in April, nothing sparked much interest until October, when talk about an interactive episode began to surface. (Bandersnatch was initially an episode of the fifth season, not its own film.) Of course, then the film was released, and everyone got lost in the beautiful chaos — but it came with a cost.
In an interview with The Hollywood Reporter, producers Annabel Jones and Charlie Brooker revealed that the time and effort put into Bandersnatch led to a delay in Black Mirror's fifth season production. As of now, the season is set for a 2019 arrival, but there's no confirmed launch date or episode count. However, we already know there's much to look forward to — including an episode starring Miley Cyrus! Brooker claims that, when Black Mirror does return, the stories will be "more optimistic" and stray a little away from the series' signature dystopian aesthetic. Considering how well the more optimistic episodes have done in the past, we have no doubt those will be well-received.
Since we may have a while until there's news on season five's premiere date, this is the perfect opportunity to check out those other Bandersnatch endings you didn't get around to yet. Who knows what other Easter eggs are just waiting to be discovered?