When Did Cam Get His First Rose on The Bachelorette?
The Bachelorette: Oh, So Cam and Hannah Have a Bit of History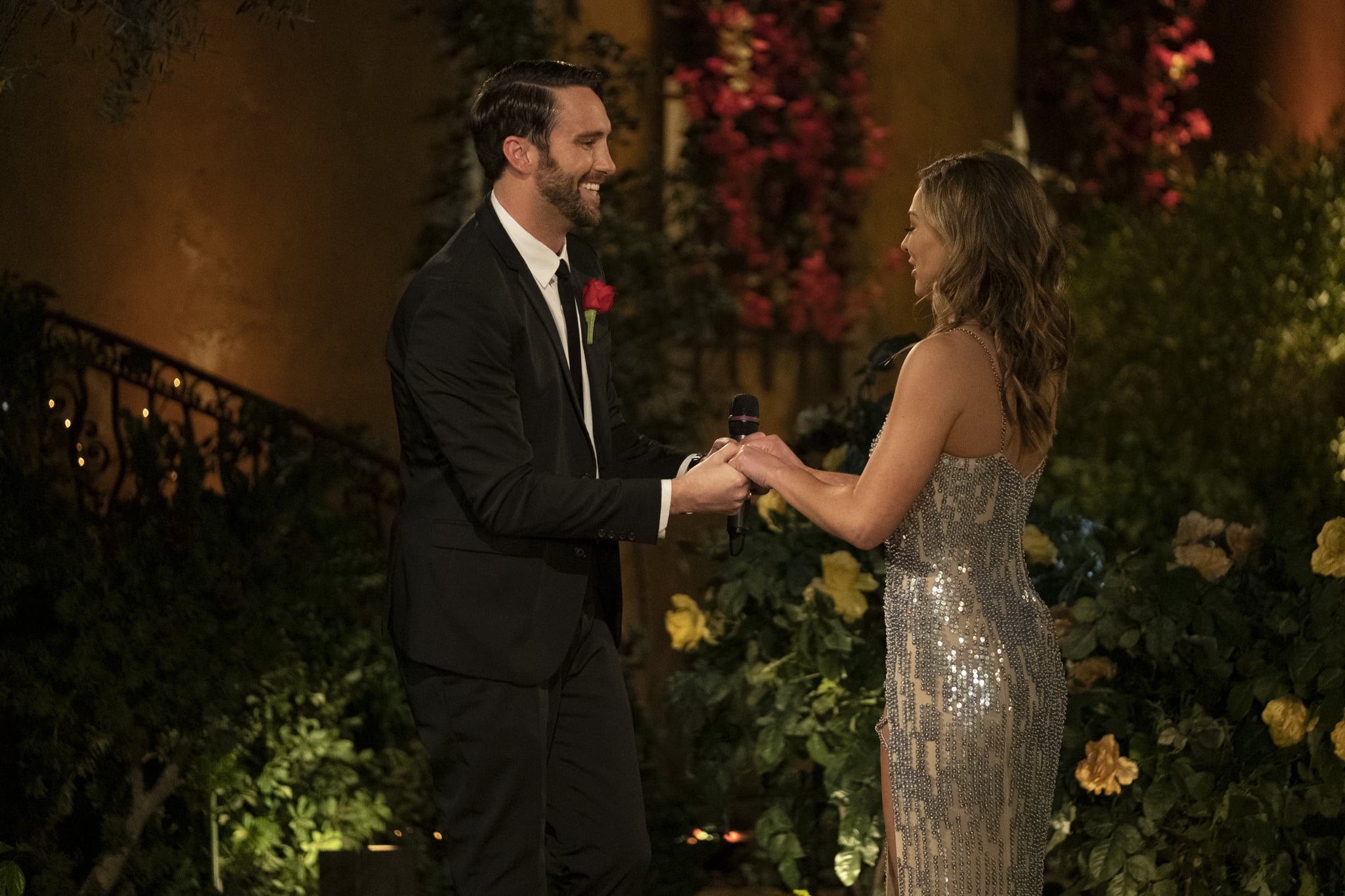 Cam had things a little easier than his fellow contestants on The Bachelorette's first episode. When Hannah met a handful of Bachelorette contestants during Colton's "After the Final Rose" special, she gave Cam a rose after being impressed by his freestyle rapping.
The other contestants may not have been thrilled when Cam started joking about getting the first impression rose on night one since he already had a fresh rose pinned to his lapel. (Of course, he didn't walk away with two roses — Hannah gave the first impression rose to Luke P.) But the rose ceremony was probably a lot less nerve-racking for him than for the others.
Plus, Cam may have a slight advantage over some of the other contestants, thanks to his hometown. As Cam told Hannah when they first met, he's from Texas, which makes him a fellow southerner. He also gave Hannah a "Roll tide!" during their "After the Final Rose" meeting, sacrificing his loyalty to his own alma mater, Texas A&M.
"When they said it was you, it was a pleasant surprise / Now I'm standing here, looking straight in the eyes," Cam rapped to Hannah at their first meeting. "All the other dudes got me feelin' so stressed, so I say, 'All aboard Hot Mess Express!'" He ended the rap by throwing in her nickname, Hannah Beast, before blowing a handful of rose petals her way. The rap clearly won her over, and Hannah asked Chris Harrison if she could give out a rose on the spot.
As for who Cam is outside the show, the 30-year-old is in software sales. His Bachelorette bio also lists The Notebook as his favorite movie, so he and Hannah could totally have a romantic movie night in, if things progress between them.
Cam only has 55 Instagram posts, but they do tell a little bit about who he is outside of the show. He's sported a pretty interesting moustache at one point, and it looks like he played basketball in high school. It remains to be seen just how far he'll make it on The Bachelorette season 15, but Hannah definitely seems smitten with Cam and his talents so far.