Who Is Cam From The Bachelorette?
Who Is Cam From The Bachelorette? He Already Won the First Rose of the Season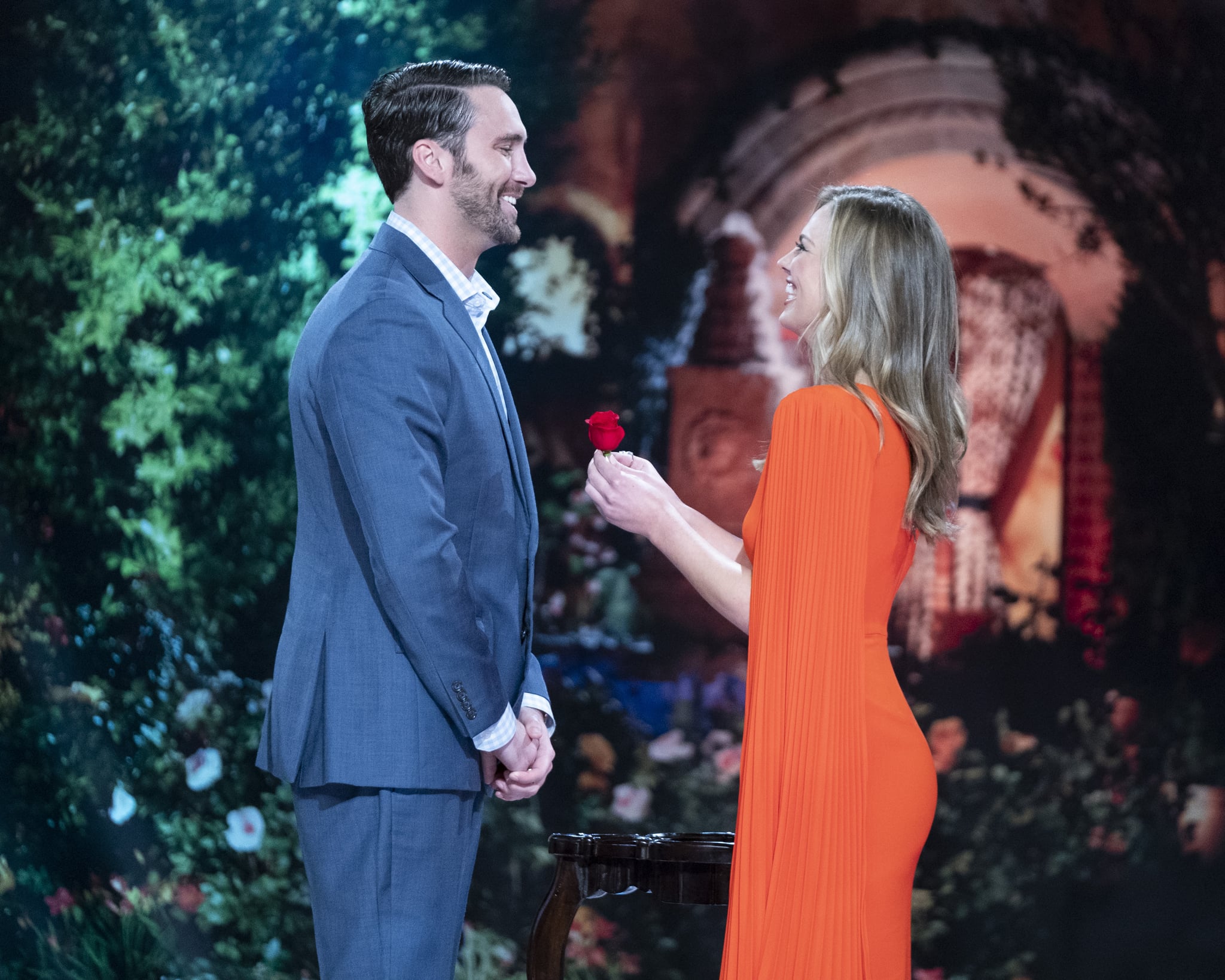 Tuesday night's finale of The Bachelor included some sneak peeks of The Bachelorette's upcoming season, and it looks like fans are in for a wild ride. Hannah B., the newly announced Bachelorette star, got to meet a few of the men who'll be vying for her heart. And one of them, Cam, went home with a rose before the season even started.
Cam definitely had the most original entrance planned for his meeting with Hannah. He wrote his own rap about her (even though Hannah G. was the self-professed rapper on Colton's Bachelor season), even throwing in a "Roll tide!" at the end.
ABC hasn't shared contestant profiles for all of Hannah's suitors just yet, but several outlets have shared lists of some of the new Bachelorette contestants. It looks like Cam's full name is Cameron Ayala, and he's a proud Aggie, aka a Texas A&M alumni, as he shared during The Bachelor's finale.
Cam's Instagram account is private — at least as of now. His Twitter account is public, but there aren't any tweets posted after April 2015. Still, there's some info fans can glean from his older Twitter posts. It looks like Cam is a big fan of Ryan Gosling and of Mad Men. And Cam is from Austin, TX, as he told Hannah on The Bachelor. Could she fall for a fellow Southerner?
Cam also suffers from lymphedema, according to the International Business Times. The condition causes swelling in arms or legs, and there's no cure for it, according to Mayo Clinic. But it looks like Cam hasn't let the condition stop him from living a full life, including joining The Bachelorette.
Obviously, there's still a lot more viewers have to learn about Cam and the other Bachelorette contestants when season 15 premieres on May 13. Until then, fans can keep debating whether or not Cam's rapping skills were actually good, though they obviously won Hannah over.