Who Is Dr. Koracick on Grey's Anatomy?
Dr. Koracick's Relationship With Amelia on Grey's Anatomy Goes Way Back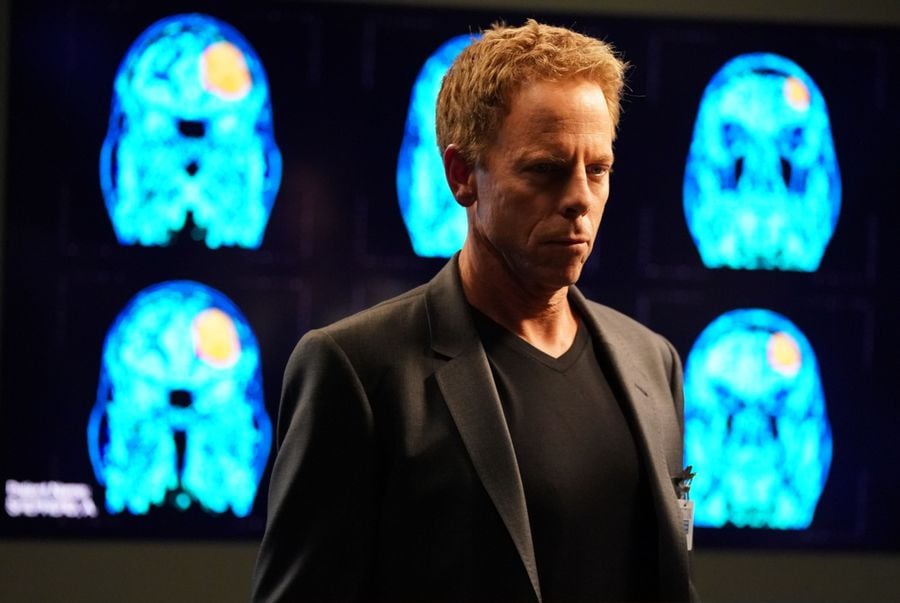 Amelia finds herself with a pretty strong support system in the days leading up to and following her life-changing surgery this week on Grey's Anatomy. The daring brain surgeon discovers that a benign tumor had spent a decade growing in her brain on the season opener a few weeks ago, with the irony of the situation leaving many fans wondering which trusty doctor would be tasked with saving her life. But as we quickly learned in the last two episodes, Amelia justifiably had no plans on backing down from the tumor, enlisting the help of a new character in order to fight it: Dr. Tom Koracick (Greg Germann), a neurosurgeon that she has a bit of a history with.
Dr. Koracick is the head of neurosurgery at Johns Hopkins, and he's also one of Amelia's old professors. Even though the most recent episodes of the show have basically attributed all of her risky behavior from past seasons to this brain tumor — something I refuse to buy into, by the way — watching any scene with Dr. Koracick seems to be an indicator of where a lot of Amelia's slight arrogance comes from. Koracick believes he's the best at what he does, even assuming that DeLuca has already heard of him when the two are introduced to each other.
"Oh, he's heard of me," he says in last week's episode when he arrives at Grey Sloan to examine Amelia. "See these hands, DeLuca? All me. I have to charge every time she uses them."

Thursday night's episode also sees him extracting Amelia's tumor while being a little insensitive to the situation by blasting the Beach Boys' "Fun, Fun, Fun" in the OR. And even though the tumor that affected most of her behavior is safely removed early on in the episode, Dr. Koracick is sure that Amelia will end up back on the operating table for different reasons soon enough. You know, because he just knows her that well.
Greg Germann is apparently only a guest star on the current season, and though he's new this season, his history with Amelia has sort of just been created. There's no denying that his character would make a great permanent addition to the hospital, mainly because watching Dr. Koracick and Amelia's consistent attempts to one-up each is pretty entertaining. But given the fact that the end of this week's episode sees her leaving the hospital with Owen, it's likely that the couple's reconciliation is going to be a bigger part of Amelia's storyline this season than anything else.