Who Is Serial Killer David Berkowitz?
Mindhunter Season 2 Introduces Serial Killer David Berkowitz, aka the Son of Sam Killer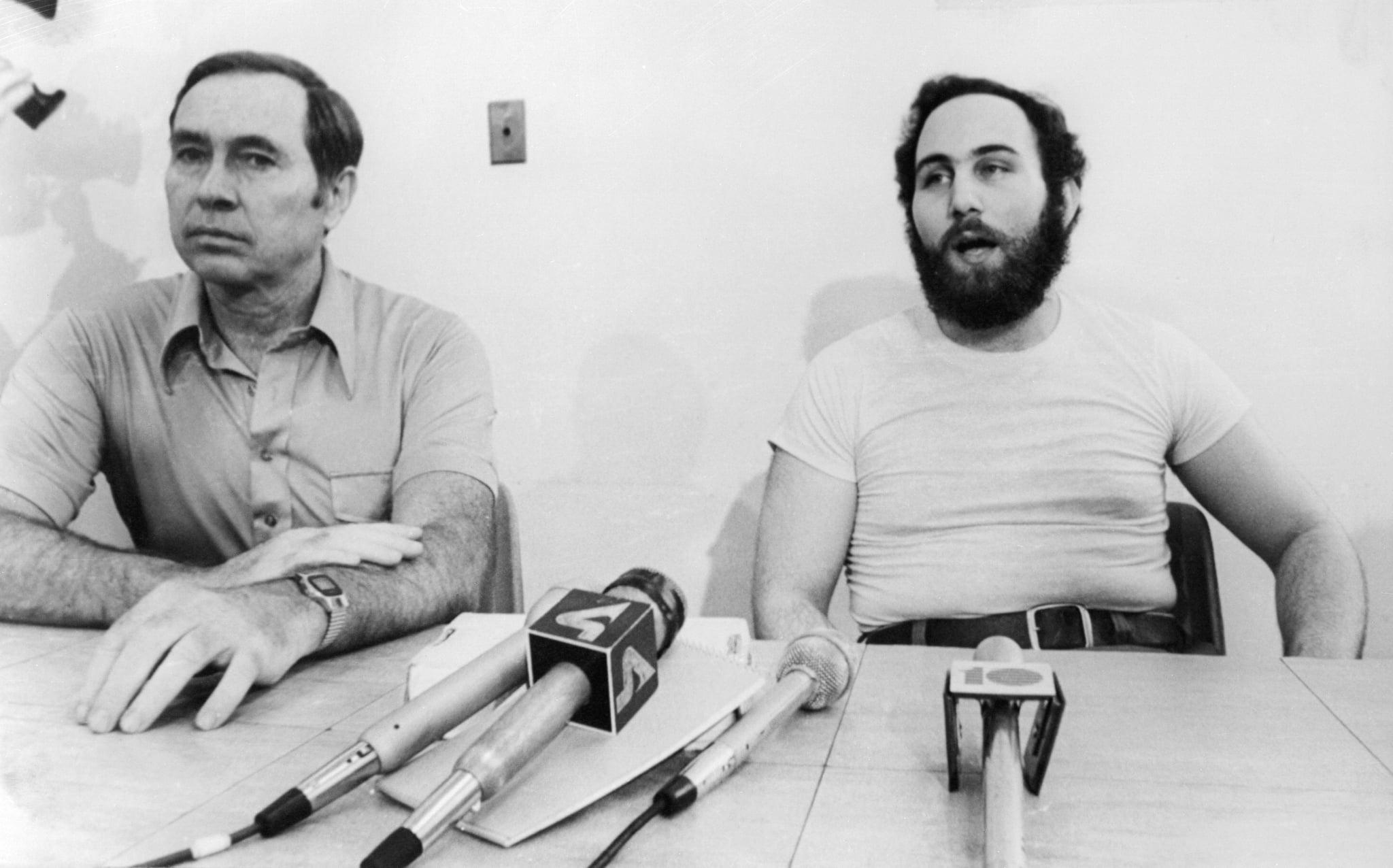 In the first interview of season two of Mindhunter, true-crime sleuths meet David Berkowitz (Oliver Cooper), the postman-turned-serial-killer known as the Son of Sam killer. Before he investigates the Atlanta murders, Holden's first interview gig back after his panic attack is a chilling one indeed. From 1976 to 1977, Berkowitz killed six people and injured seven in eight separate shootings in New York City. He left letters for the NYPD to taunt them, signing them "The Son of Sam." If you're curious about this dark case beyond the context of the series, here are its grim details, from speculations about whether Berkowitz acted alone to his whereabouts today.
David Berkowitz's Crimes
Berkowitz wrought havoc in New York City during what became coined as the "Summer of Sam" in 1977. Igniting widespread terror and the city's largest manhunt at the time, the serial killer used a .44 revolver to execute his crimes. Berkowitz predominantly targeted young women with long, dark hair, usually randomly going after women with their boyfriends in parked cars. The murders received a good deal of public attention, so much so that publishers offered him huge sums of money for the rights to his story. As a result, the Son of Sam Law passed in 1977, preventing criminals from profiting off their crimes. A version of the legislation remains today.
The serial killer was finally arrested on Aug. 10, 1977, 24 years old at the time of his detainment. He allegedly committed the murders because of his neighbor Sam Carr's dog Harvey, which he claimed was a demon-possessed black Labrador Retriever that wanted the blood of "pretty young girls." As we see on the series, Berkowitz eventually took back the dog story, saying that he had made it up in his head.

David Berkowitz's Sentence
Other than the murders, Berkowitz also became linked to several acts of arson. He pleaded guilty to second-degree murder and received a sentence of six consecutive life terms. He has been serving time at the Sullivan Correctional Facility in Fallsburg, NY.
In the '90s, Berkowitz said that he had only personally killed three people. He claimed to be part of a murderous cult of devil worshippers, inducted by brothers Michael and John Carr, who were deceased during the time of his claims. Officials ruled the evidence inconclusive. A handful of journalists and investigators, including former Queens District Attorney John Santucci and Mike Novotny, believed this theory or something similar, contending that Berkowitz was part of a larger group or had accomplices.
While there's no conclusive evidence that he was part of a larger cult, Berkowitz genuinely believed that "Satan would set him free of his emotional pain and loneliness through the act of murder."

David Berkowitz's Whereabouts Today
In prison, Berkowitz converted to evangelical Christianity. He is now 66 years old, still serving his sentence after being denied parole in 2002. Prior to the hearing, he penned the then-governor of New York George Pataki a letter. "In all honesty I believe that I deserve to be in prison for the rest of my life," he wrote. "I have, with God's help, long ago come to terms with my situation and I have accepted my punishment."