Mindhunter Season 2 True Story
This Is the Tragic True Story Inspiring Mindhunter's Second Season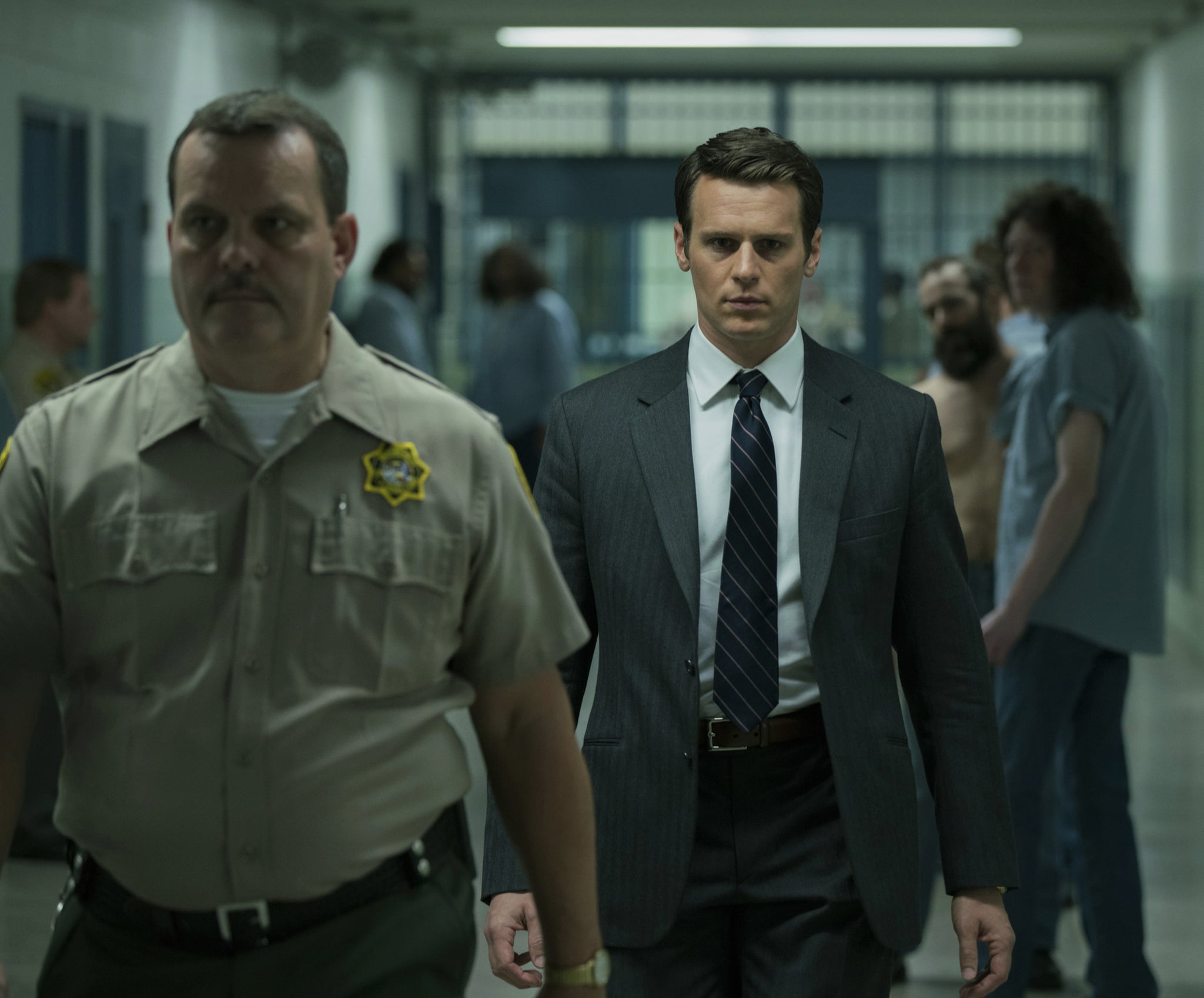 If you barely got Ed Kemper out of your mind after the terrifying first season of Netflix's Mindhunter, you'll want to brace yourself for more chilling criminal investigations. In August, the twisty series is returning for a second season, this time tackling the tragic Atlanta Child Murders, during which at least 29 black children were kidnapped and murdered between 1979 and 1981. Officials unofficially claimed that then-23-year-old music producer Wayne Williams was likely responsible for the murders, but this conclusion has been widely contested. Keep reading to unpack the tragic case and its status today as the series tackles it four decades later.
How the Case Connects to the Series
In his book Mind Hunter: Inside the FBI's Elite Serial Crime Unit, former FBI profiler John E. Douglas, the inspiration for series protagonist Holden, wrote that "forensic and behavioral evidence points conclusively to Wayne Williams as the killer of eleven young men in Atlanta." However, he saw "no strong evidence linking him [Williams] to all or even most of the deaths and disappearances of children in the city [Atlanta] between 1979 and 1981." We know for sure that Holden will be crossing paths with Charles Manson at some point in the upcoming episodes, but we should also prepare to see him interrogating the suspects in the child murder cases, including Williams.
The True Story
Between 1979 and 1981, dozens of black children disappeared and were later found murdered. In a stakeout in 1981, police saw Wayne Williams on a bridge where two bodies washed up days later. Investigators linked hairs and carpet fibers on the bodies of some victims to those in Williams's car and house.
When the police caught him, Williams was only convicted for the murders of two adult men. Officials never tried him for the child killings but pinned the blame on him and closed 22 murder cases following his official conviction in 1982. Now 60, Williams is serving two executive life terms but maintains his innocence.
Alternative Theories
There is strong suspicion that the children were murdered by the KKK. Georgia Bureau of Investigation special agent Robert Ingram testified that police kept quiet about an investigation linking Klan members to avoid "racial problems." Others believe that the murders could be linked to organ harvesters or a sexual predator ring. Meanwhile, investigators reopened the cases in March 2019, and Atlanta's mayor and police chief pledged to retest the evidence from the murders.
Other Resources
Mindhunter isn't the only project to investigate the Atlanta murders. Payne Lindsey has followed the case in his podcast Atlanta Monster, highlighting the racial tension between black and white residents during the time of the killings. Girls Trip producer Will Packer has also created a documentary on Investigation Discovery about the murders, emphasizing how the killings initially did not receive national coverage because the victims were black.