Who Plays Penn Epner in Veronica Mars Season 4?
Veronica Mars: Everything You Need to Know About Patton Oswalt's Role in Season 4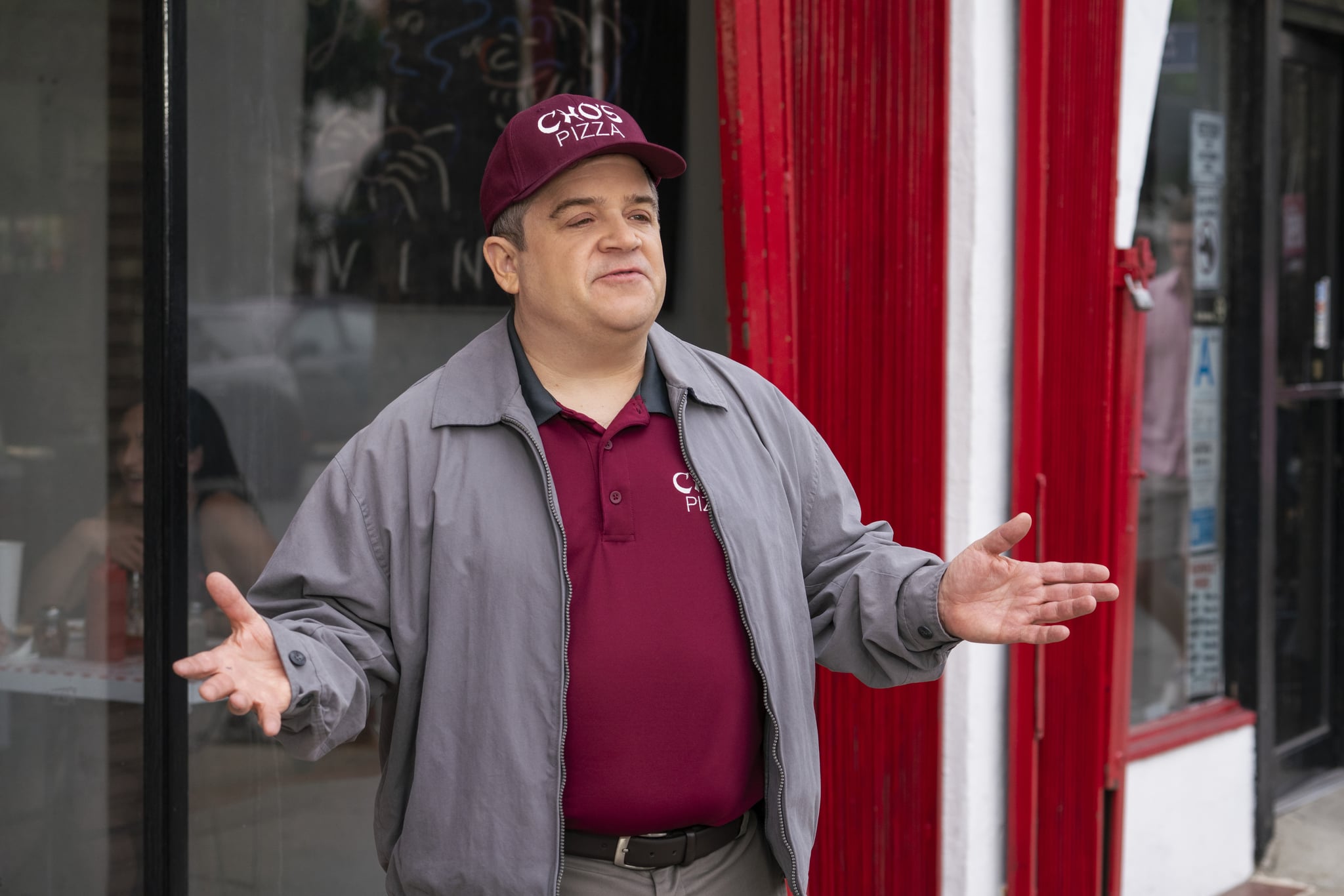 Hulu's reboot of Veronica Mars comes with a cast of colorful characters, including one quaint true crime connoisseur named Penn Epner played by none other than comedian Patton Oswalt. Besides delivering pizza to Neptune's partiers, the self-proclaimed Murderhead will pretty much do whatever it takes to get his 15 seconds of fame, and if he looks familiar, it's because you've definitely seen the actor behind the character before if you've tuned into pop culture at some point over the last two decades.
Known for his hilarious television characters, Oswalt has deep roots in the stand-up and sitcom worlds. In fact, his first acting gig was on the Seinfeld episode "The Couch." His TV career has been a widely successful one, as he starred as Kevin James's nerdy best friend on King of Queens from 1998 to 2007. Besides countless guest appearances on your favorite series, he also currently appears on NBC's A.P. Bio as Principal Durbin.
In the world of stand-up comedy, Oswalt's name is a big deal. His 2016 Netflix special Patton Oswalt: Talking For Clapping won both a Grammy and an Emmy (which >he dedicated to his late wife and daughter). Don't discount him for his film work either — he made quite a buzz in the award circuit as Charlize Theron's long-lost friend Matt in Diablo Cody's Young Adult.
If by some slim chance you've never seen Oswalt before, you've likely heard him at one point or another, as he's had a prolific career in voice acting. In his best-known animated role, he brought to life Remy the rat in Pixar's Ratatouille. His latest work includes prominent voice roles, such as Max in The Secret Life of Pets 2 and Professor Dementor in the new Kim Possible movie. And while it's a sitcom rather than an animated series, he also narrates as Adam Goldberg on The Goldbergs — as we said, you've heard of him!
If you're keen on learning what he's up to, the comedian's Twitter page (@pattonoswalt) is a reliable source for tracking his latest TV appearances. According to his pinned tweet, he's currently writing and will be touring until mid-September.