Who Is Taylor Swift's "Ready For It" About?
The Inspiration Behind Taylor Swift's "Ready For It" Is Probably Not Who You Think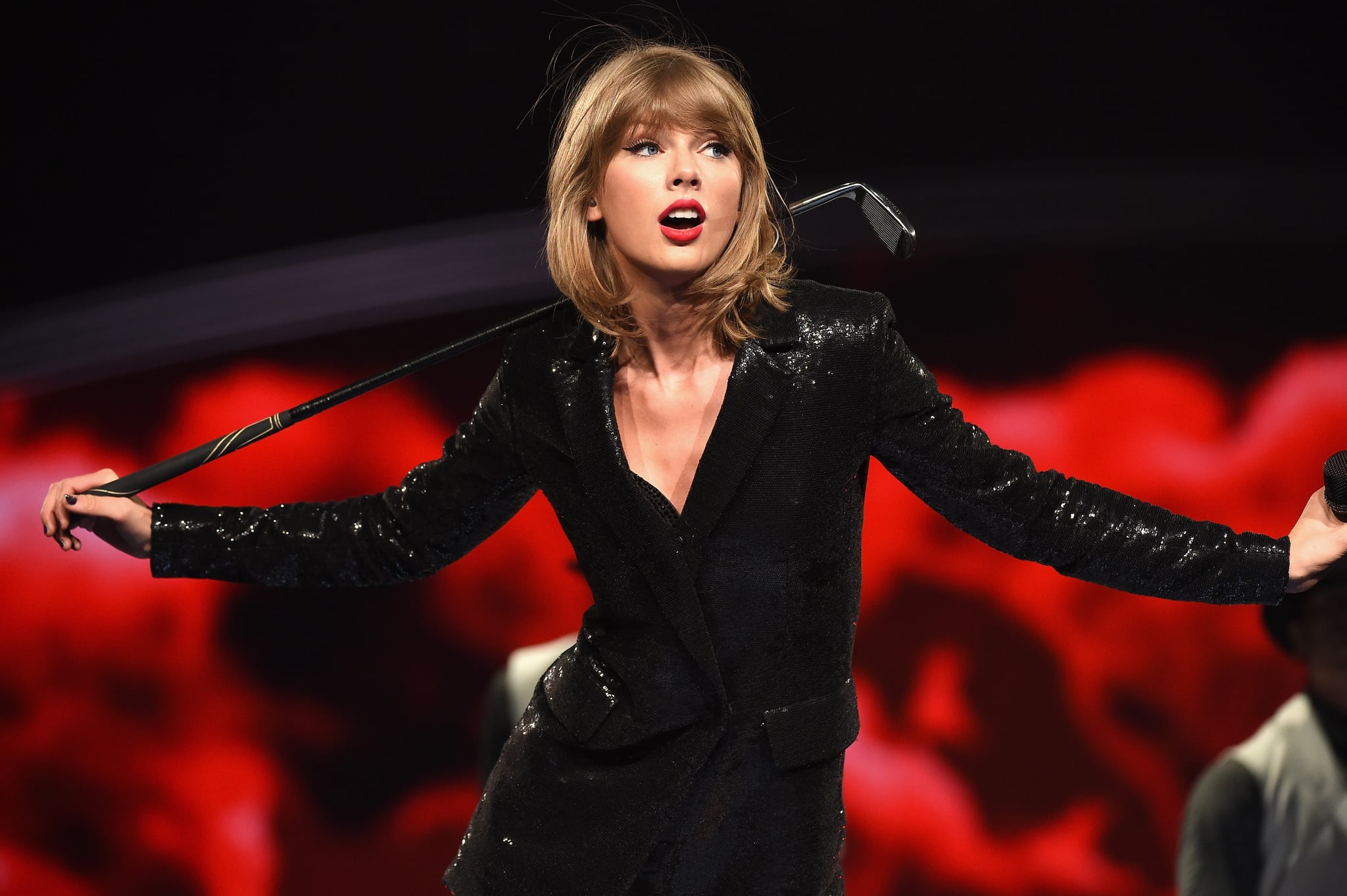 Just when we thought we were done poring over the hidden references in Taylor Swift's music video for "Look What You Made Me Do," she gave us something else to obsess over: a new song. Early Sunday morning, the singer dropped ". . . Ready For It?" — and we haven't been the same since. Not only does the track feature Swift rapping (yes, really), but it also alludes to a secretive romance. So, who exactly is the mystery man she's singing about? While many believe her new British beau, Joe Alwyn, is the inspiration behind the song, the lyrics actually seem to point to her ex, Harry Styles. Don't believe us? Take a look at the evidence below.
"Knew he was a killer first time that I saw him / Wonder how many girls he had loved and left haunted / But if he's a ghost then I can be a phantom." — Styles was known for being a heartbreaker when Swift first started dating him, hence "I Knew You Were Trouble" from her Red album. But what seems to be the most telling part about this lyric is her mention of him being a ghost. Styles's second single on his debut studio album was titled "Two Ghosts" and was rumored to be about their relationship. We all know Swift loves to have the last word, so maybe that's why she's bringing up their relationship again on this album.
"Younger than my exes, but he act like such a man." — One of the most talked-about aspects of Swift and Styles's relationship was how much younger he was than her — he was 18 and she was 22 at the time. While Alwyn, 26, is also younger than her exes Tom Hiddleston and Calvin Harris, who are 36 and 33 respectively, Styles is still one of the youngest men she has dated.
"Island breeze and lights down low / No one has to know / In the middle of the night, in my dreams / You should see the things we do, baby." — If you thought these lyrics sounded familiar, it's because they pretty much mimic "Wildest Dreams" from 1989, which is yet another song rumored to be about Styles. Her lyric about him being the "Burton to this Taylor" also seems to allude to the music video for "Wildest Dreams" in which Swift dons an Elizabeth Taylor-esque brown wig. If there's anything we have learned from the singer over the years, it's that nothing is coincidental.
"He can join the heist and we'll move to an island and he can be my jailer." — Notice how Swift brings up an island twice in the song? So did we. In January 2013, the two took a romantic vacation to the British Virgin Islands. However, it didn't end well, as Swift was later spotted leaving the island alone after their breakup.