Why Is Bill's Bike Called Silver in It?
The It Remake Has a MAJOR Easter Egg From the Book (and the Sequel)!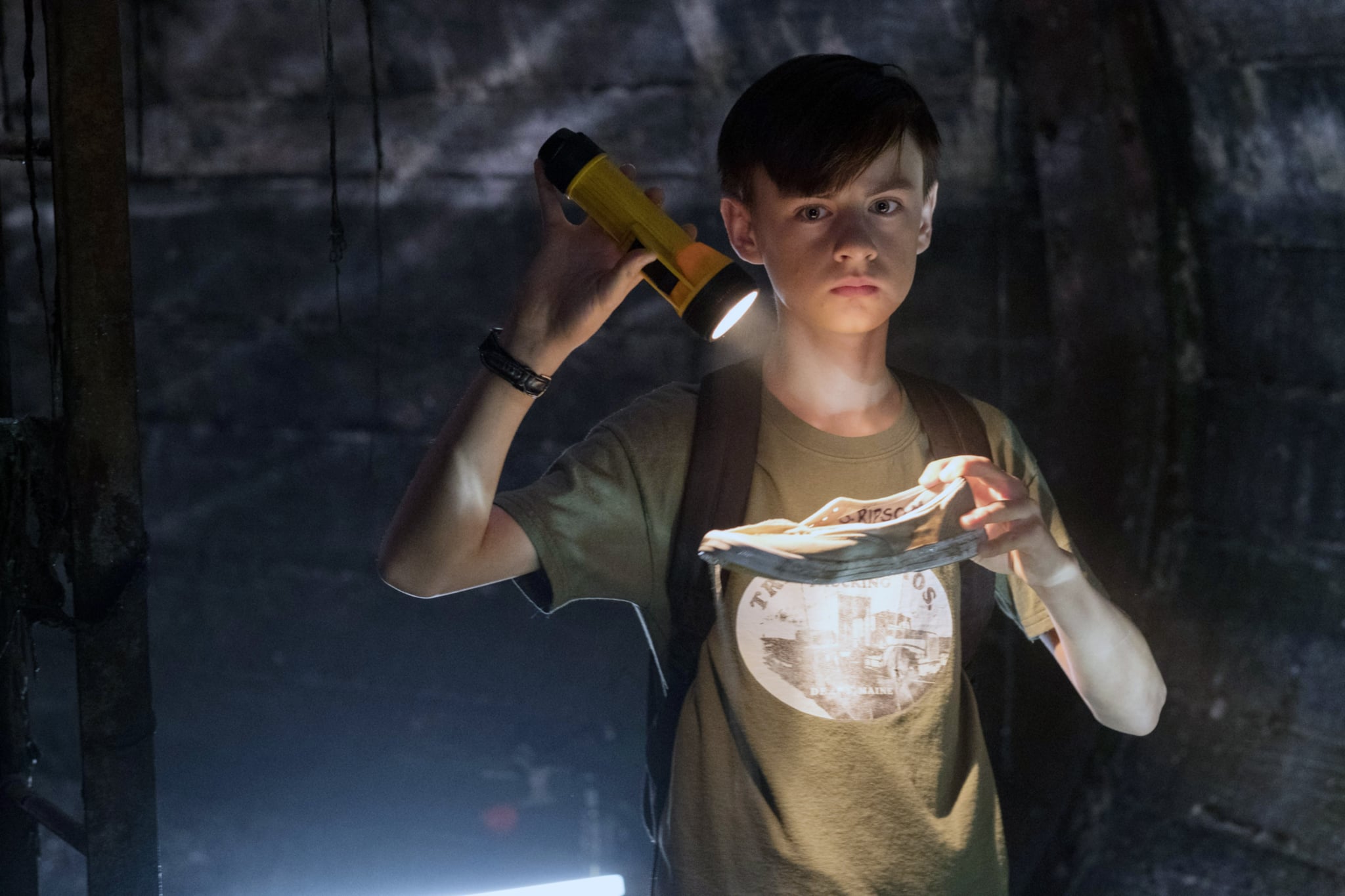 The It remake has finally hit theaters, and we couldn't be more delighted by how truly great it is. There's so much to unpack after leaving the theater. You can unmask Pennywise and look up all those delightful children, from Stranger Things star Finn Wolfhard to the transcendent Sophia Lillis (aka Beverly Marsh). Perhaps even more fun, though, is figuring out the smaller details that make the film shine bright.
One particularly fun Easter egg in the film is Bill's bike. At a couple of points throughout the remake, the camera seems to zoom in and linger on Bill's ride, which is emblazoned with the name "Silver." If you've read the Stephen King novel, you know that Silver plays a huge part in the story. Bill initially buys Silver from a bike shop in town for $24. The bike is practically too big for Bill to ride, but it's also Bill's escape from the most tumultuous parts of his life. He uses Silver as a haven from the rage of his parents, who are still mourning the loss of their youngest son, Georgie. It's his respite from his weakness and his debilitating stutter. It even shields him from the hurt of not being able to protect his little brother. Bill yells, "Hi ho, Silver! Away!" whenever he speeds around on the bike. It's his way of feeling invincible.
Later in the novel, when Bill returns to the town of Derry, he reunites with his old, faithful friend. He finds Silver in a thrift shop called "Secondhand Rose, Secondhand Clothes" and buys it for just $20. During this second battle with the horrible monster known as It, when all the Losers are adults, Silver plays a key role. This time around, Bill's wife, Audra, comes along and becomes catatonic after seeing the monster in its true form. At the very end, Bill uses a bit of his childhood magic to revive her: he takes her for a ride on Silver and speeds through town while yelling his famous phrase. Because of Silver, Bill is able to reawaken his wife and live happily ever after.