Why Is Kai's Hair Blue on American Horror Story?
Evan Peters's Creepy Blue Hair on AHS: Cult Was Actually Inspired by Another Actor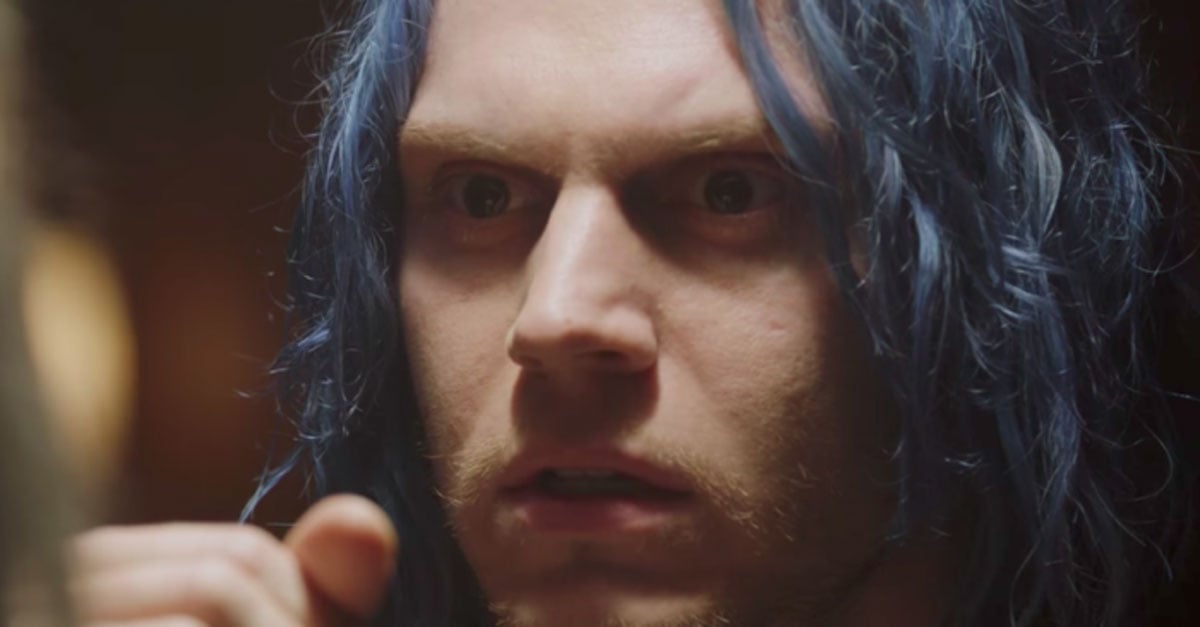 Image Source: FX
If you ask me, the grossest part of American Horror Story: Cult so far hasn't been the gory murders. Or the gimp. Or even those clowns boning in the produce aisle. For the past five episodes, I've been terrorized by the greasy, colorful mop posing as hair on Evan Peters's head. Fortunately, I now know who I can direct my anger about this choice in hairstyle to, and it's not Ryan Murphy.
Peters, who plays charismatic and psychotic cult leader Kai Anderson, recently sat down with Entertainment Weekly to discuss how he prepared for the role. In addition to revealing that he pulled inspiration for his character from the Netflix documentary Holy Hell, he also shared the reasoning behind Kai's blue 'do: Matthew Lillard. Say what?
Lillard's role in cult hit SLC Punk! features him sporting a bright blue hue on some gelled-up hair, which stuck with Peters. "I remember seeing this movie called SLC Punk! and I always associated Detroit with this punk rock type scene. There was something kind of scary but alluring and kind of underground about blue hair," he said. "I was like, this is some kind of sign and I just have to do it. Everybody has brown hair, blonde hair, and red hair. So it was kind of like, destroy what's already kind of going on everywhere — what's normal — and let's create something new. That was the logic behind it."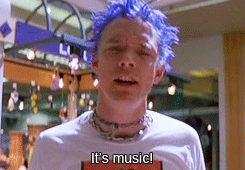 Image Source: Sony Pictures
I was really hoping that it was a nod to Kate Hudson's character in Bride Wars, to be honest, but I admit this is more of an on-brand connection. Here's hoping someone does us all a favor and at least touches up Kai's roots before the season finale.