The Cast of Abbott Elementary Talk Season 1
The "Abbott Elementary" Cast Are the Sitcom's Biggest Fans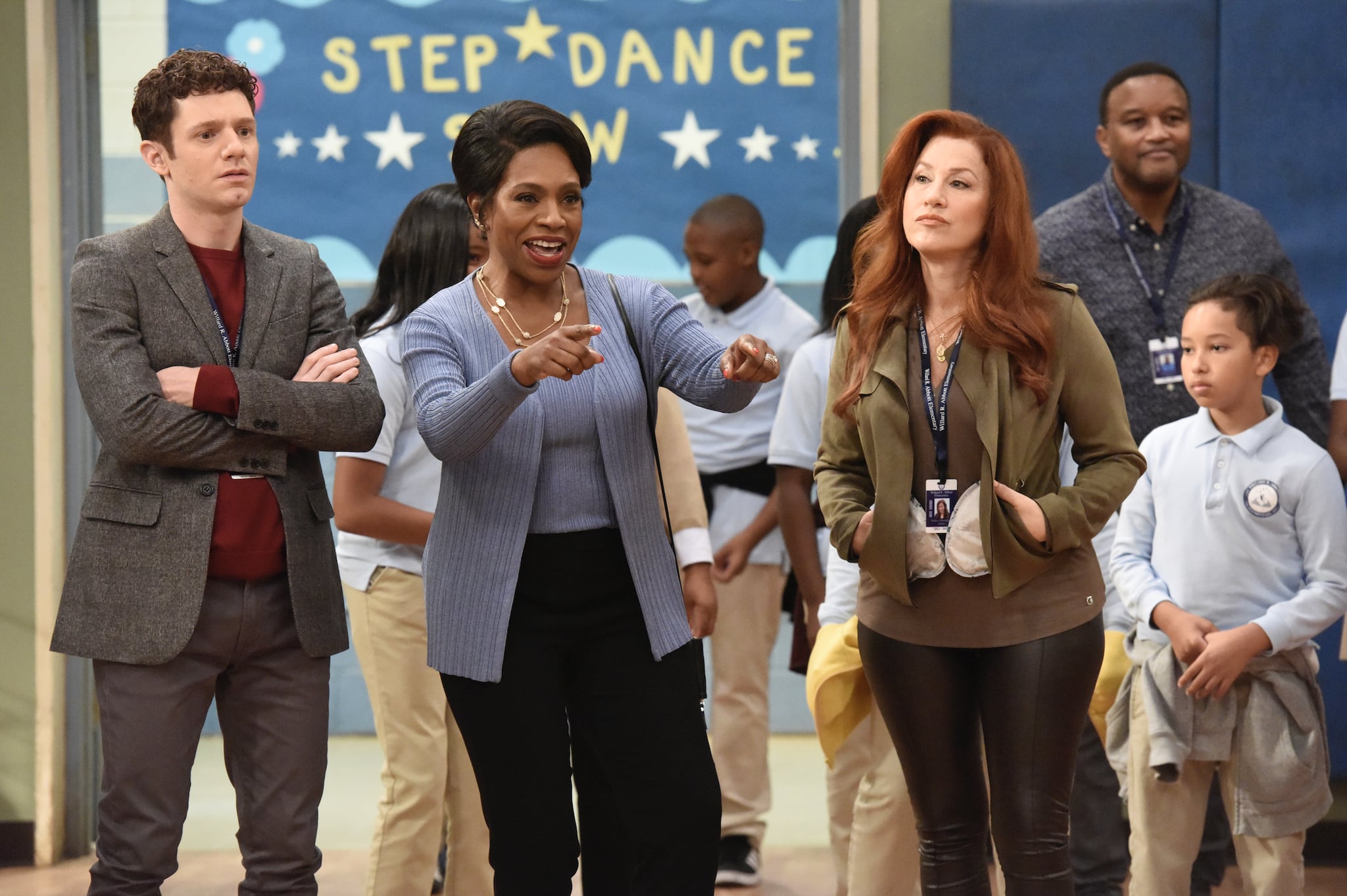 "Abbott Elementary" has arguably become the biggest sitcom of the year so far. The workplace comedy has achieved the unthinkable in just a few short months of its premiere: it quadrupled ratings for its debut after its original air date; it beat out "Modern Family"'s comedy ratings for ABC; and as of last week, it's now the most-tweeted-about comedy of 2022, according to Twitter. But the best news for "Abbott Elementary" by far is the show's season two renewal. It's pretty safe to say people can't get enough of the sitcom, but as it turns out, "Abbott Elementary"'s biggest fans aren't the viewers but the cast themselves.
"Honest to God, I don't think I've been a part of anything as big as 'Abbott' is."
Series stars Sheryl Lee Ralph, Lisa Ann Walter, and Chris Perfetti gushed to POPSUGAR about the enormous amount of love "Abbott Elementary" has received. "Honest to God, I don't think I've been a part of anything as big as 'Abbott' is," Lee Ralph — who famously starred in '90s sitcom "Moesha" — tells us. "'Moesha' was big, but it wasn't big like 'Abbott Elementary.'" The show's entire cast is composed of seasoned actors — including Quinta Brunson, Tyler James Williams, and Janelle James — but their new experience working on the series is described as something that's almost unheard of in the entertainment business. "Usually, when you're a part of [a show], one piece or another is great, but something else is not so great," Walter explains. "But there's not one piece of this show that I don't like. I love the tone, the brand of humor. It's not cheesy, it's not ham-fisted. They say important things, but it's in passing."
"Abbott Elementary" is regarded as a hilarious take on the lives of elementary school teachers and students. But the sitcom isn't just a great show simply because it's funny; it also makes space for people to be more considerate of a group that's not often represented on TV. "Without being a [message-heavy] show, it's doing such a good thing in telling people a story about some people they don't think about day to day," Walter says. "You don't have to be a teacher to get this. Everybody was a kid in school or has kids in school. We get it."
For Perfetti, being a part of a show like this means a lot to him, especially after hearing the positive feedback he's been getting from viewers. "I love that our show is unequivocally a space for Black presence," he says. "It's a place for teachers, working-class people, women. It feels really good. Being on a show that is contributing positively to the zeitgeist and national dialogue for people who don't usually see themselves on TV is incredibly fulfilling to me. It's life affirming."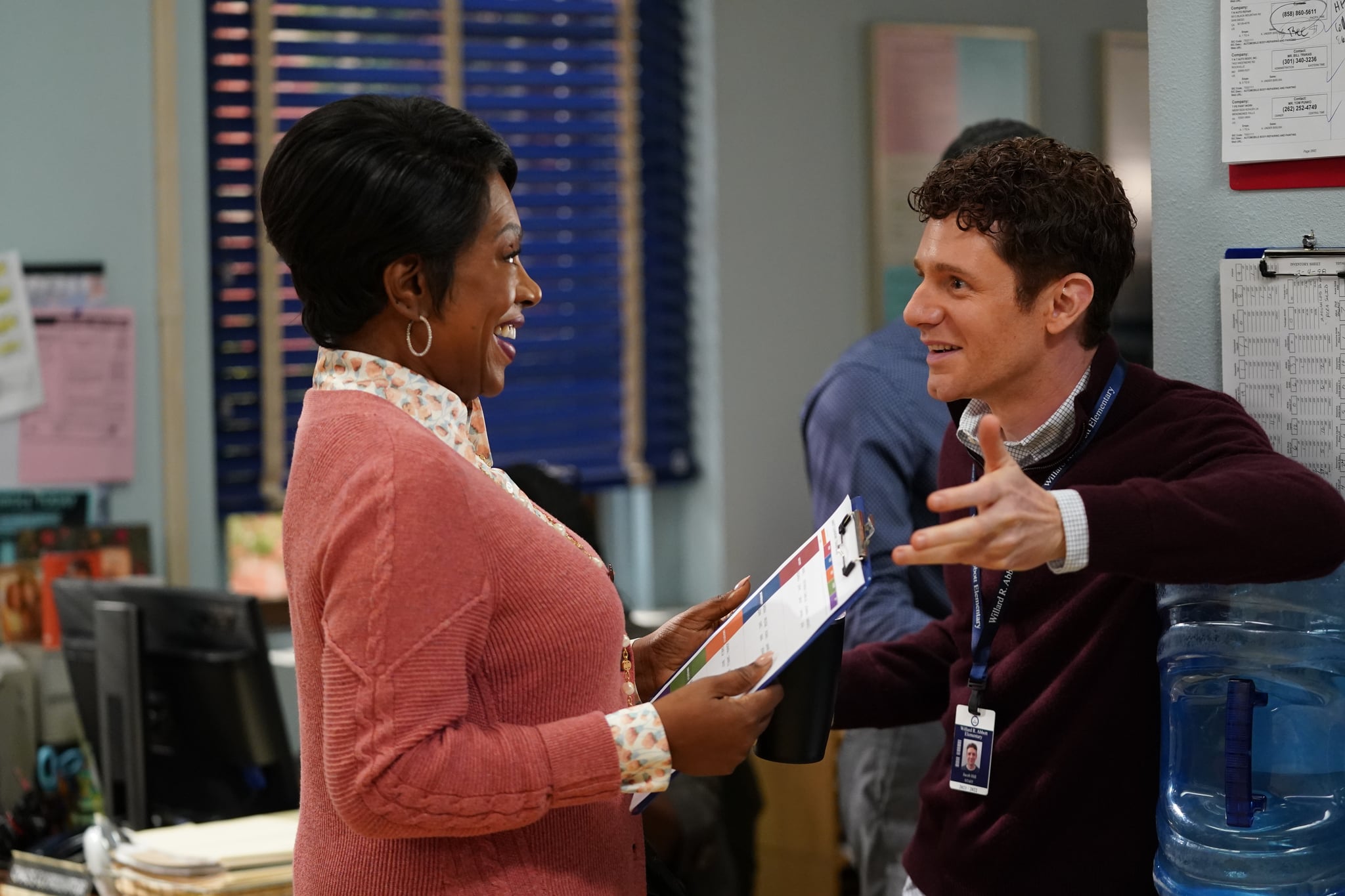 "I said, 'Baby, I don't think anybody realizes how big this is going to be.'"
The cast of "Abbott Elementary" all knew they were onto something special while filming the sitcom's pilot, though they couldn't have imagined how fast the show would take off. Similar to Williams's story previously told to POPSUGAR, Lee Ralph also recalls the moment when the two of them realized "Abbott Elementary" had potential to be a hit. "There was a moment where we looked at each other and we just nodded, and he said, 'This is going to be big,'" she shares. "I said, 'Baby, I don't think anybody realizes how big this is going to be.' And we just kept it to ourselves because it would be hard for people to believe you believing in something the way we were from the very beginning. But the thing about it is, we were right."
Just as they predicted, "Abbott Elementary" was an instant success after its winter premiere. The brief hiatus between its December debut and second episode only increased the hype for viewers, so the cast weren't at all worried about being forgotten. In fact, social media made that nearly impossible with celebrities like Gabrielle Union, Jada Pinkett Smith, and Kerry Washington rallying behind it. "It's amazing that we can even have this kind of dialogue. That I can hear directly from people that something I'm doing is important and meaningful to them," Perfetti says of the online praise he reads from viewers. Lee Ralph adds: "I think it's important to see what people are thinking and feeling about the show . . . I love the fact that people come to this show every doggone week. They laugh, they love what they see, and then they stick around to talk about it . . . We've seen that sort of thing with [shows like] 'The Walking Dead,' but now to see this with primetime TV, this is something different, and I love it."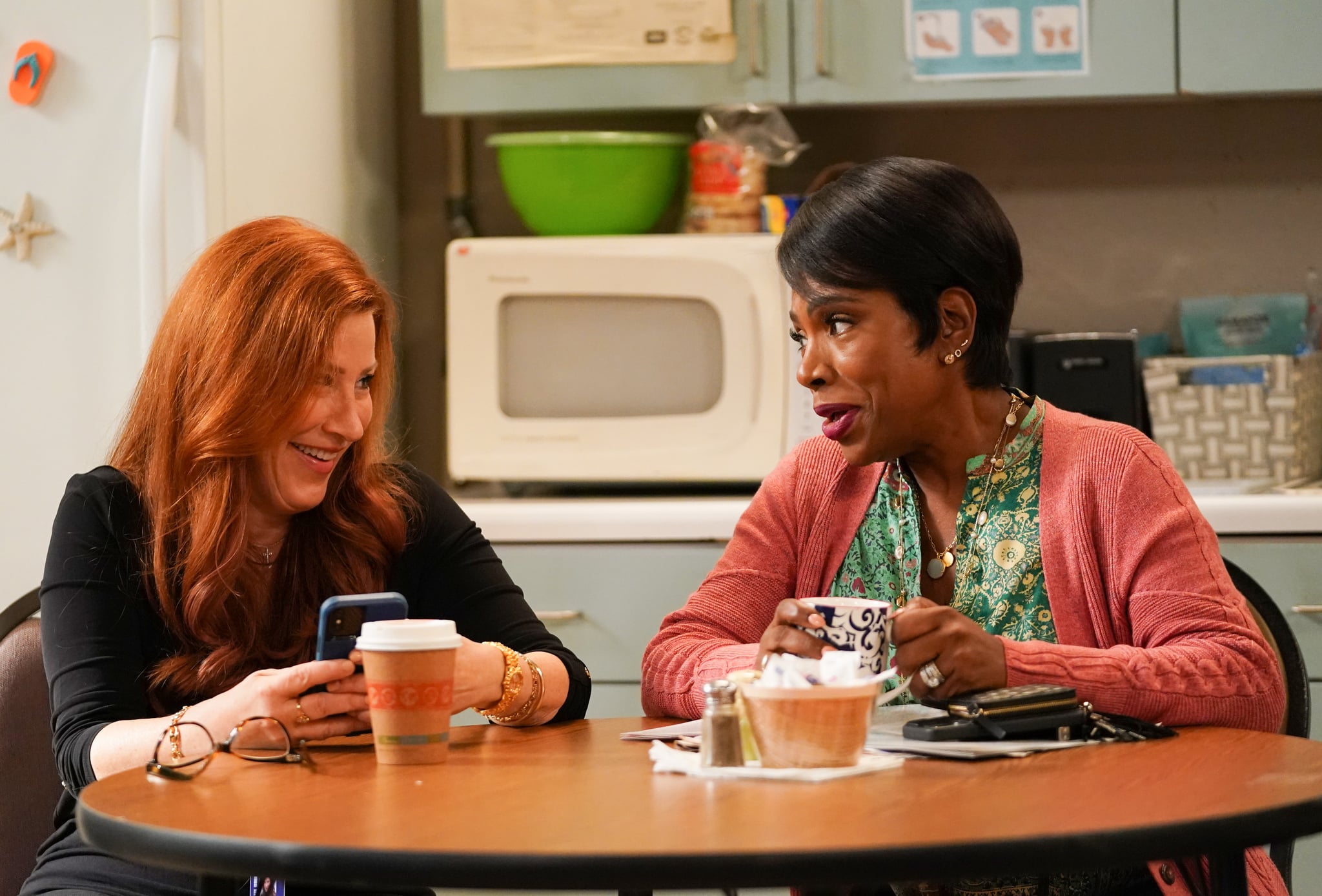 "Quinta is a dynamo, and she has her hands in everything."
The cast of "Abbott Elementary" also praise Brunson — whom Perfetti refers to as a "fountain of good ideas and taste" — for being the genius who made it all happen. "Whether you're on a show and it's good or bad, [its outcome] always starts at the top. And the top of our show just happens to be a bundle of greatness [named] Quinta Brunson. She has done a great job of putting the pieces together, of placing herself in the right space, and believing in herself enough to make great choices for herself," Lee Ralph says. Walter adds: "Quinta is a dynamo, and she has her hands in everything. In every piece of this production, she knows what it should be . . . She listens to everybody and she makes a decision, and she knows the world. I think that's part of the reason why there wasn't pushback on our stories that much . . . I think [the network] trusts her because she has all of the pieces beat out so beautifully."
Lee Ralph, Walter, and Perfetti sum up their experience on the show as "lucky," "glorious," and even "overwhelming" due to its massive buzz. Above all, they're collectively excited to see the show — which returns from its three-week hiatus on March 22 — become an even bigger phenomenon with season two. But for now, they're content with basking in the show's surreal success that they're still adjusting to. "I'll tell you, the hard part for me right now is I live in comparison of everything I do to 'Abbott Elementary' because I know what heaven looks like," Lee Ralph remarks. "I know what it's like to be on a great set with great people. I experienced it, I love it, and I cannot wait to get back to it."
"Abbott Elementary" airs on ABC on Tuesdays at 9 p.m. ET.