Will There Be a Second Season of Abbott Elementary?
"Abbott Elementary" Will Be Back For a Second Semester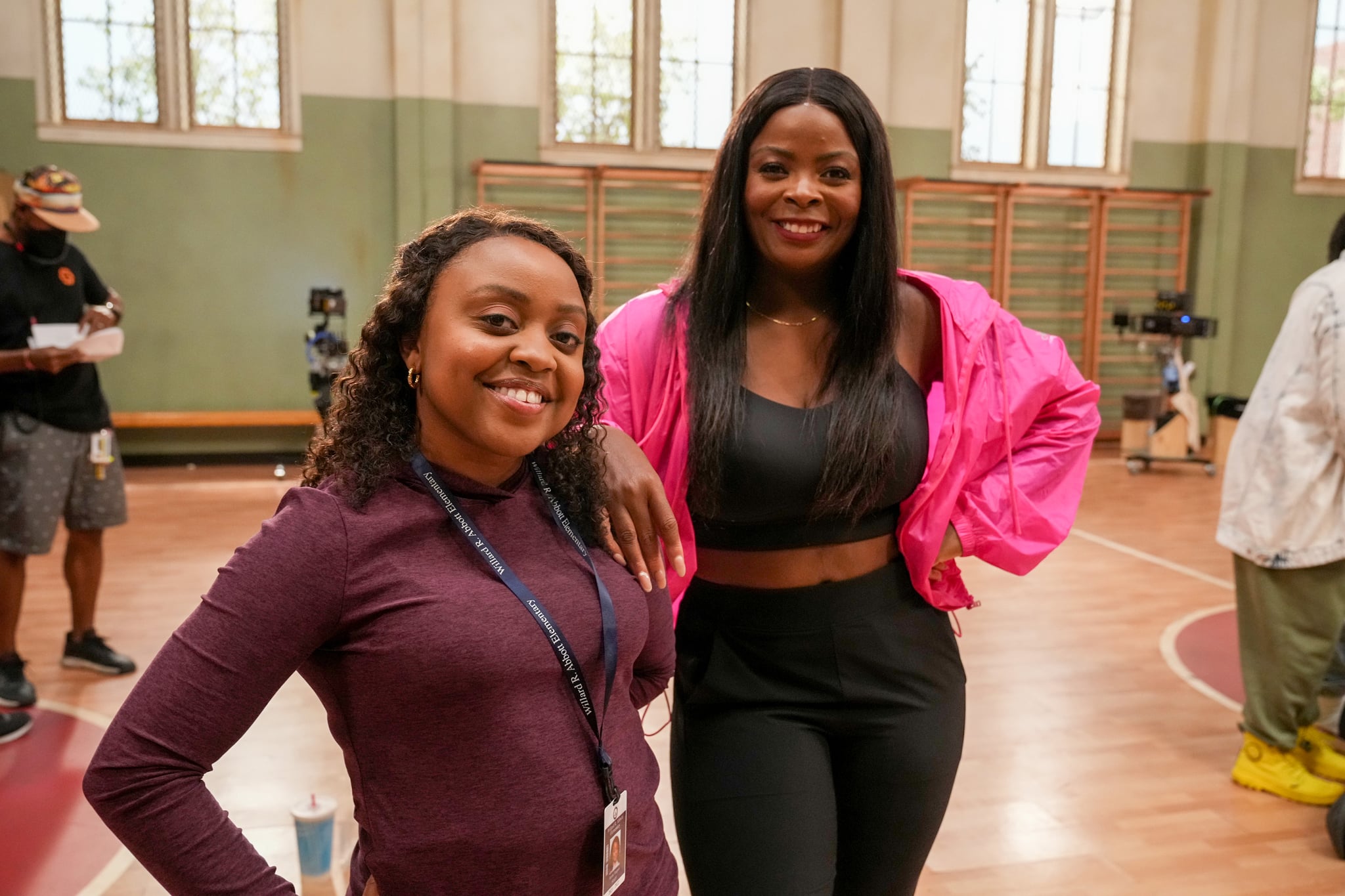 Image Source: Getty / Scott Everett White / ABC
After surpassing "Modern Family" in ABC's comedy ratings in January, "Abbott Elementary" has been renewed for a second season. Born from Quinta Brunson's early sketch days, the mockumentary-style comedy series takes a look at the Philadelphia school system from the perspective of public school teachers. In true elementary school fashion, the exciting season two announcement comes courtesy of Principal Ava Coleman, and her voice comes through in every self-aggrandizing compliment and unexpected smiley face.
"The camera crew that I've hired to showcase all that I've made happen at our beautiful school thinks I'm a star," she wrote via an Instagram Story. "I mean, are we surprised? No, we're not. With that said, it is with great pleasure that I share they'll be returning for the 2022-2023 school year! That's right — Abbott Elementary Season Two is coming to a screen near you."
Season one of the series premiered on Dec. 7, 2021, with the most recent episode airing on Feb. 22. While "Abbott Elementary" is temporarily on a season one hiatus, we can expect at least two more episodes this season beginning on March 22. So season two might still be a ways away, but there will definitely be fresh content coming our way soon.
Principal Coleman wrapped up the letter by asking readers to visit DonorsChoose.org, a nonprofit organization for teachers in need, to support "young mind shapers" and get new school supplies. The letter comes just weeks after Brunson, who plays an underfunded second-grade teacher on the show, reallocated some of the production's marketing money to purchase school supplies for teachers instead.
Read Principal Coleman's full announcement here.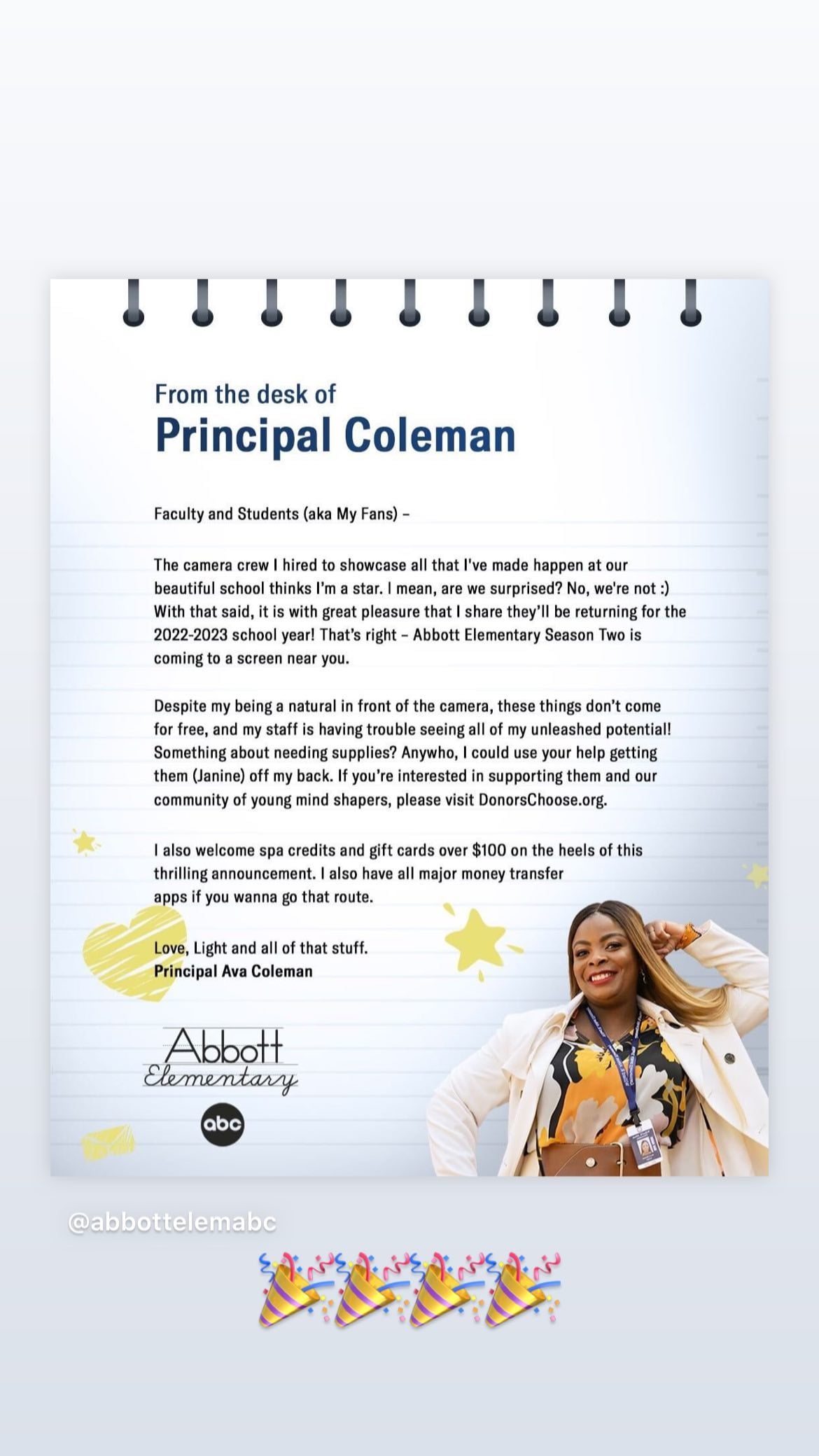 Image Source: Instagram user abcnetwork
Who Will Be in the "Abbott Elementary" Season Two Cast?
ABC has not confirmed whether all of our favorite cast members will be returning for season two of "Abbott Elementary" or announced any new cast members. But we hope to see Quinta Brunson (Janine Teagues), Janelle James (Ava Coleman), Tyler James Williams (Gregory Eddie), Lisa Ann Walter (Melissa Schemmenti), Sheryl Lee Ralph (Barbara Howard), and Chris Perfetti (Jacob Hill) back for more awkward faculty meetings — and a re-examination of Greg's dislike of pizza — soon.
When Does Season Two of "Abbott Elementary" Premiere?
ABC has not yet announced a release date for season two of "Abbott Elementary."