Abbott Elementary Season 2 Trailer, Cast, Poster
The "Abbott Elementary" Teachers Are Ready to "Get This Party Started" in Season 2 Trailer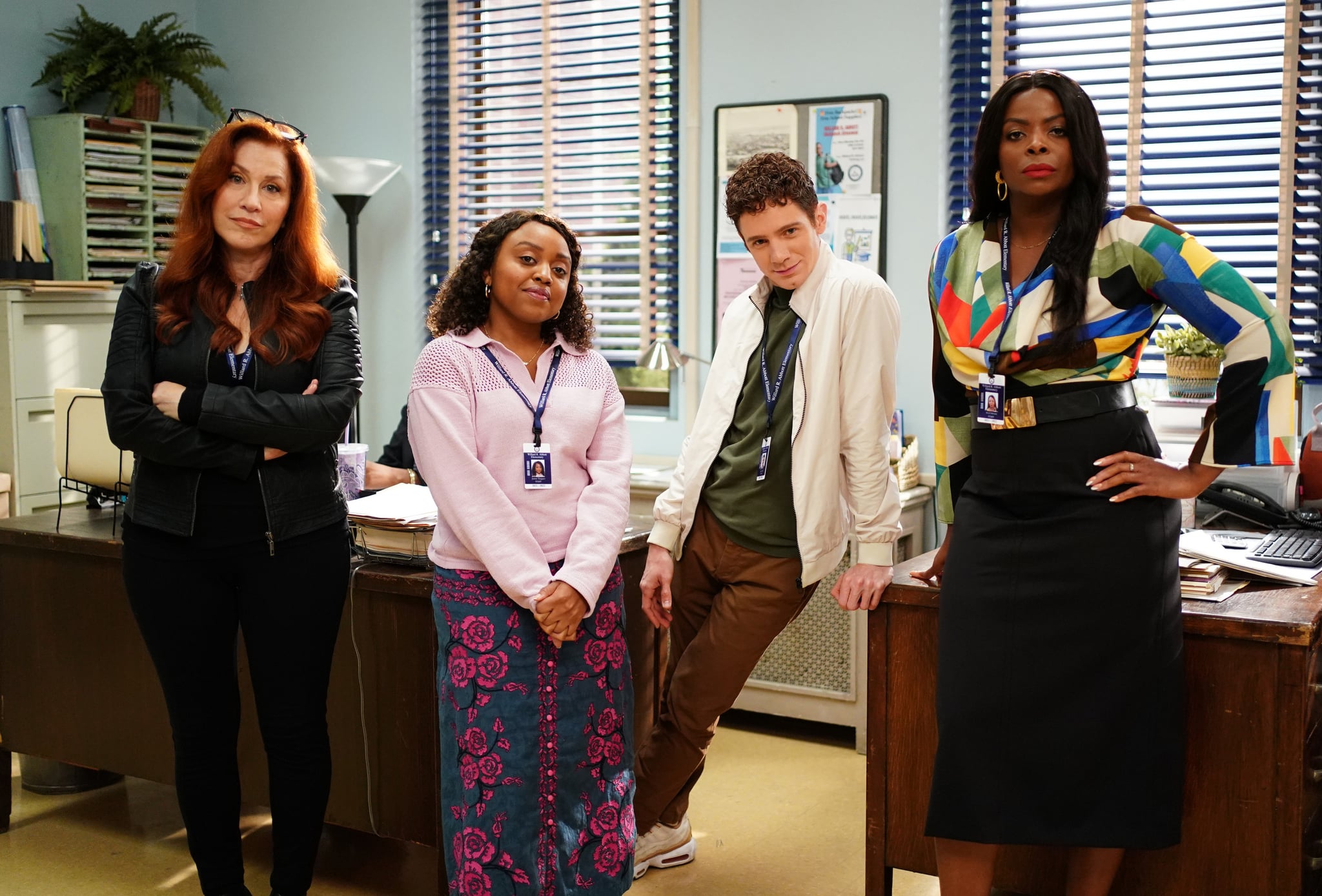 Class is back in session for "Abbott Elementary" season two! The Emmy-nominated sitcom returns to our TV screens on Sept. 21, and the cast can hardly wait. On Sept. 13, the ABC series released a full trailer online for season two that shows our favorite teachers — Janine Teagues (Quinta Brunson), Ava Coleman (Janelle James), Gregory Eddie (Tyler James Williams), Melissa Schemmenti (Lisa Ann Walter), Barbara Howard (Sheryl Lee Ralph), and Jacob Hill (Chris Perfetti) — and custodian back on school grounds and ready to start a whole new year.
"Welcome back dorks," Ava says at the start of the trailer, as Janine later attempts to "get this party started" with her fellow teachers.
Born from the mind Brunson, "Abbott Elementary" looks at the Philadelphia school system from the perspective of public school teachers. After the mockumentary-style series surpassed "Modern Family" in ABC's comedy ratings in January and received rave reviews from critics, ABC renewed "Abbott Elementary" for a second season on March 14.
In true elementary school fashion, the exciting season two announcement came courtesy of Principal Ava. "The camera crew that I've hired to showcase all that I've made happen at our beautiful school thinks I'm a star," she wrote in an Instagram post. "I mean, are we surprised? No, we're not. With that said, it is with great pleasure that I share they'll be returning for the 2022-2023 school year! That's right — Abbott Elementary season two is coming to a screen near you."
James's Ava wrapped up the letter by asking readers to visit DonorsChoose.org, a nonprofit organization for teachers in need, to support "young mind shapers" and get new school supplies. The letter came just weeks after Brunson, who plays an underfunded second-grade teacher on the show, reallocated some of the production's marketing money to purchase school supplies for teachers.
Season one of "Abbott Elementary" premiered on Dec. 7, 2021, and concluded on April 12. In a previous interview with POPSUGAR, Brunson said viewers can expect to see some more growth from younger teachers Janine and Jacob, and more "progressions" in Gregory and Janine's slow-burn romance. Read ahead for everything else we know about "Abbott Elementary" season two, including the returning cast and premiere date.
"Abbott Elementary" Season 2 Trailer
"Abbott Elementary" Season 2 Cast
All of our favorite "Abbott Elementary" cast members — Quinta Brunson, Janelle James, Tyler James Williams, Lisa Ann Walter, Sheryl Lee Ralph, and Chris Perfetti — will return for season two. William Stanford Davis, who recurred heavily as custodian Mr. Johnson in the show's first season, is now a series regular, too.
"Abbott Elementary" Season 2 Premiere Date
Season two of the ABC sitcom premieres on Sept. 21 at 9 p.m. ET and will air new episodes weekly on Wednesdays. On July 21, Brunson revealed, during her show's San Diego Comic-Con panel, that ABC bumped the series up to a full-season order consisting of 22 episodes, Deadline reported.
"Abbott Elementary" Season 2 Teaser
"Abbott Elementary" Season 2 Poster