Watch Adele Serenade Boyfriend Rich Paul During Vegas Residency Concert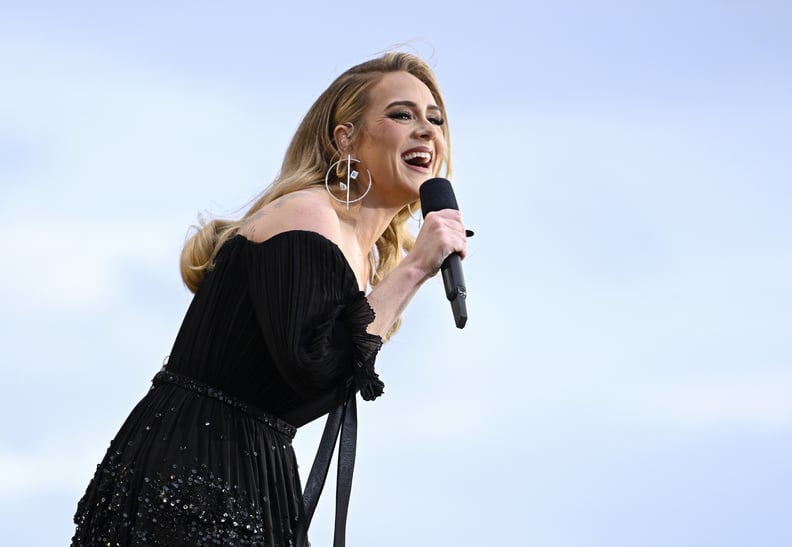 Image Source: Getty / Gareth Cattermole
Adele made boyfriend Rich Paul's recent birthday a special one. During a concert at her "Weekends With Adele" residency in Las Vegas on Dec. 16, the "I Drink Wine" singer paused her set to sing "Happy Birthday" to the sports agent, who celebrated his 41st birthday that same day. Clips captured by excited concertgoers offered a look at the sweet moment.
"I love you more than life itself. We wish you happy birthday," Adele said, before launching into a soulful rendition of the classic tune with help from the crowd. Considering the artist's powerhouse vocals, her take was as beautiful a performance as you could imagine. While Adele's journey to performing her Vegas shows has been a long, difficult one, she's back and better than ever on stage.
This isn't the first time Adele has gone off course during a performance. At a recent concert on Nov. 27, Adele took a fan by surprise when she walked through the crowd and leaned in to smile for one fan's camera before noticing her appearance was altered by a filter. "What's your name, why are you using filters like that?" she asked, kindly adding, "We don't look like that, darling."
Since going public with their relationship in July 2021, Adele and Paul have continued to express their love for one another, even sparking engagement rumors. "I've never been in love like this. I'm obsessed with him," she said during an interview with Elle in August 2022.
Get a closer look at clips of Adele serenading Paul ahead.
Happy Birthday super-agent Rich Paul.💫 (16th-Dec, 2022) #adele2022era #weekendswithadele #weekendvibes #liveperfomance #explorep