Ashley Park Talks Emily in Paris Season 3 and Playing Mindy
Ashley Park Unpacks the Joys of Playing Mindy Chen and Starring in Women-Led Projects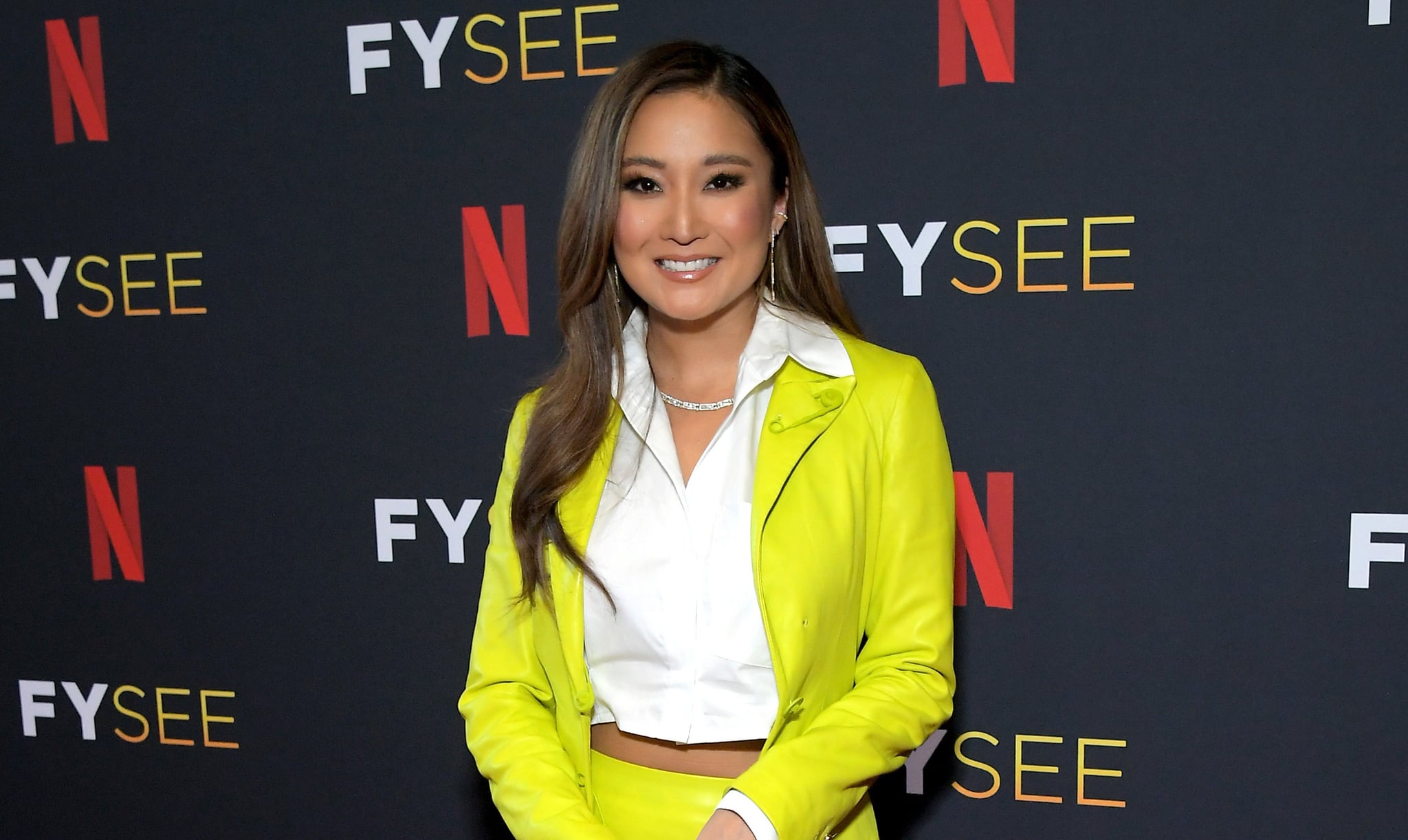 Image Source: Getty / Charley Gallay
Ashley Park's acting résumé will soon rival the length of a CVS receipt. In addition to portraying bubbly singer Mindy Chen in Netflix's "Emily in Paris," the Korean American actor has starred in the "Mean Girls" musical on Broadway and Peacock comedy series "Girls5eva," with an untitled Lionsgate film directed by screenwriter Adele Lim on the way. The common thread that unites all of these projects? They're led by women, which made them all the more enticing for Park.
"I feel like I've been very lucky in having a bunch of amazing older sisters looking out for me," she tells POPSUGAR of the friends she's made on set. "When those opportunities came around, that's what made me so excited about them — not only that they're powerful women, but they're just good people. Those are the stories I relate to the most because I am a woman. Those are always really compelling to be a part of."
Park is similarly thrilled to be involved with Starbucks's new Coffee Break-away campaign, which aims to remind others to be present with their loved ones sans distractions. Her favorite way to connect with "Emily in Paris" costar and real-life best friend Lily Collins off set likely won't come as a surprise: it involves adventuring around Paris and hanging at cafes together.
"We love when we get to have an afternoon of just walking through the streets and getting a coffee somewhere," she says. "We find our coffee spots, and we go walking a lot, or it's been really fun to go with castmates on short trips to the South of France. We all turn off our phones and just hang out with each other as people and not just as castmates. I think that magic kind of translates onto the screen."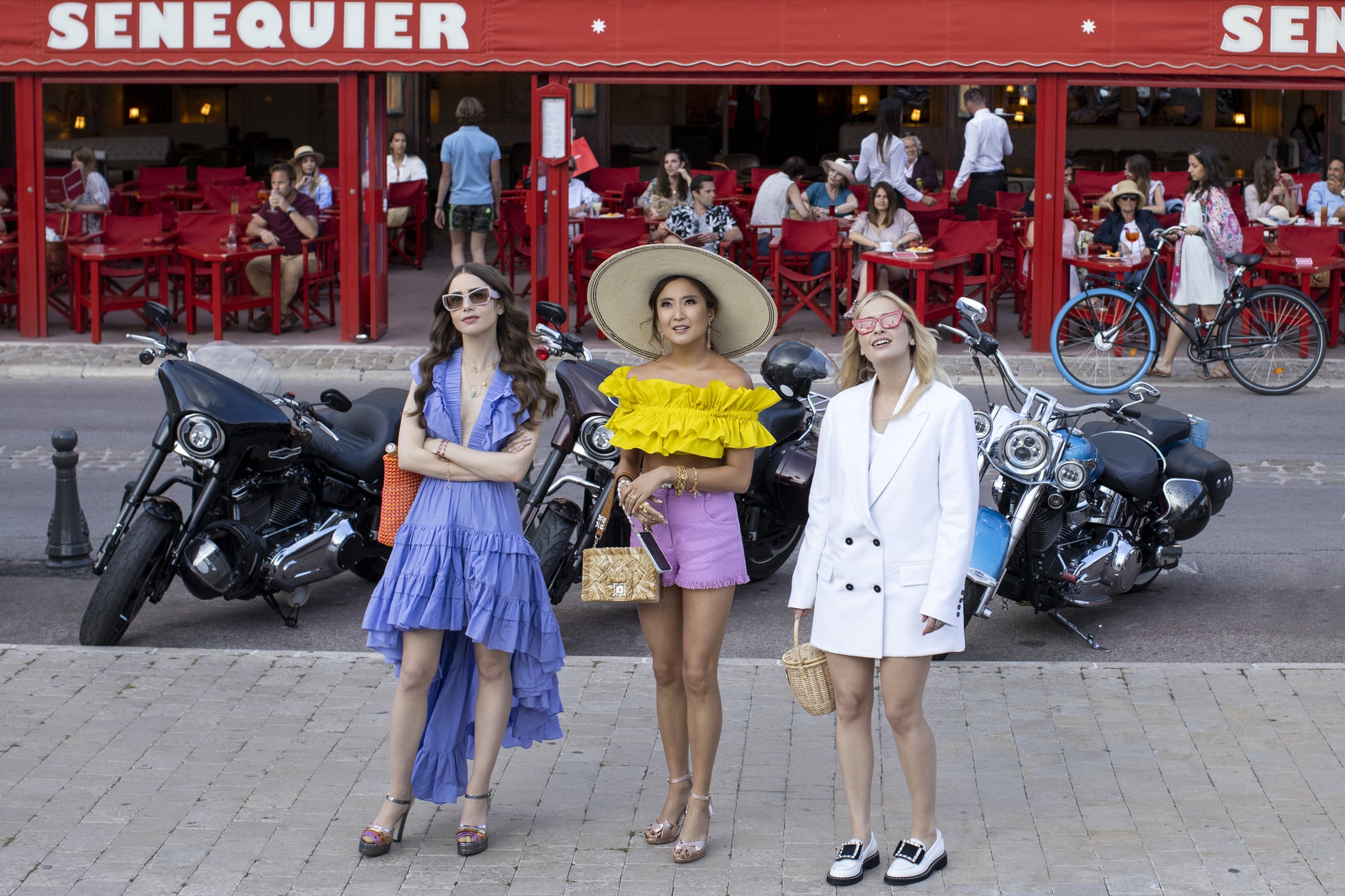 Image Source: Netflix
Park, Collins, and the rest of the "Emily in Paris" cast — including Lucas Bravo (Gabriel), Camille Razat (Camille), and Lucien Laviscount (Alfie) — are currently back in France filming season three of the Netflix series. Park couldn't be more delighted to continue playing a character that exudes so much positivity.
"That's the best feeling — anytime we can find, as an actor, a part of our character that lies honestly on our spine."
"The feedback I get the most is, 'Oh, I wish I had a best friend like Mindy.' That's the best feeling — anytime we can find, as an actor, a part of our character that lies honestly on our spine," Park says. "Friendships and being there for people and being supportive and nonjudgmental is so important to me as a person. The fact that that translated on screen at a global level is the best part [of playing Mindy]. The fact that people associate me now with music, fun, laughter, joy, travel, and all these things is really, really cool."
Following criticism for a lack of diversity and inclusion in "Emily in Paris" season one, Park is looking forward to peeling back some layers and showing more depth to not only Mindy, but other side characters — an approach that Collins promised last season. "We were so excited that the characters that were on screen season two really represented what Paris looks like in terms of diversity," Park says. "We had some amazing female directors, Katina [Medina Mora] and Jen[nifer Arnold], and we're having female directors this next season as well."
Although Park loved Mindy's musical moments in season two — namely, her onstage cover of BTS's "Dynamite" and "Mon Soleil" duet with Benoît (Kevin Dias) — her more "vulnerable scenes" were just as important. "We really got to see what Emily looks like as support and an ally to Mindy just as Lily is for me in real life. I think that that avenue of getting to show not just a splash of color on screen, but show diverse characters from different walks of life and different spectrums of their emotion — that's more important to me than decisions of who to cast and how."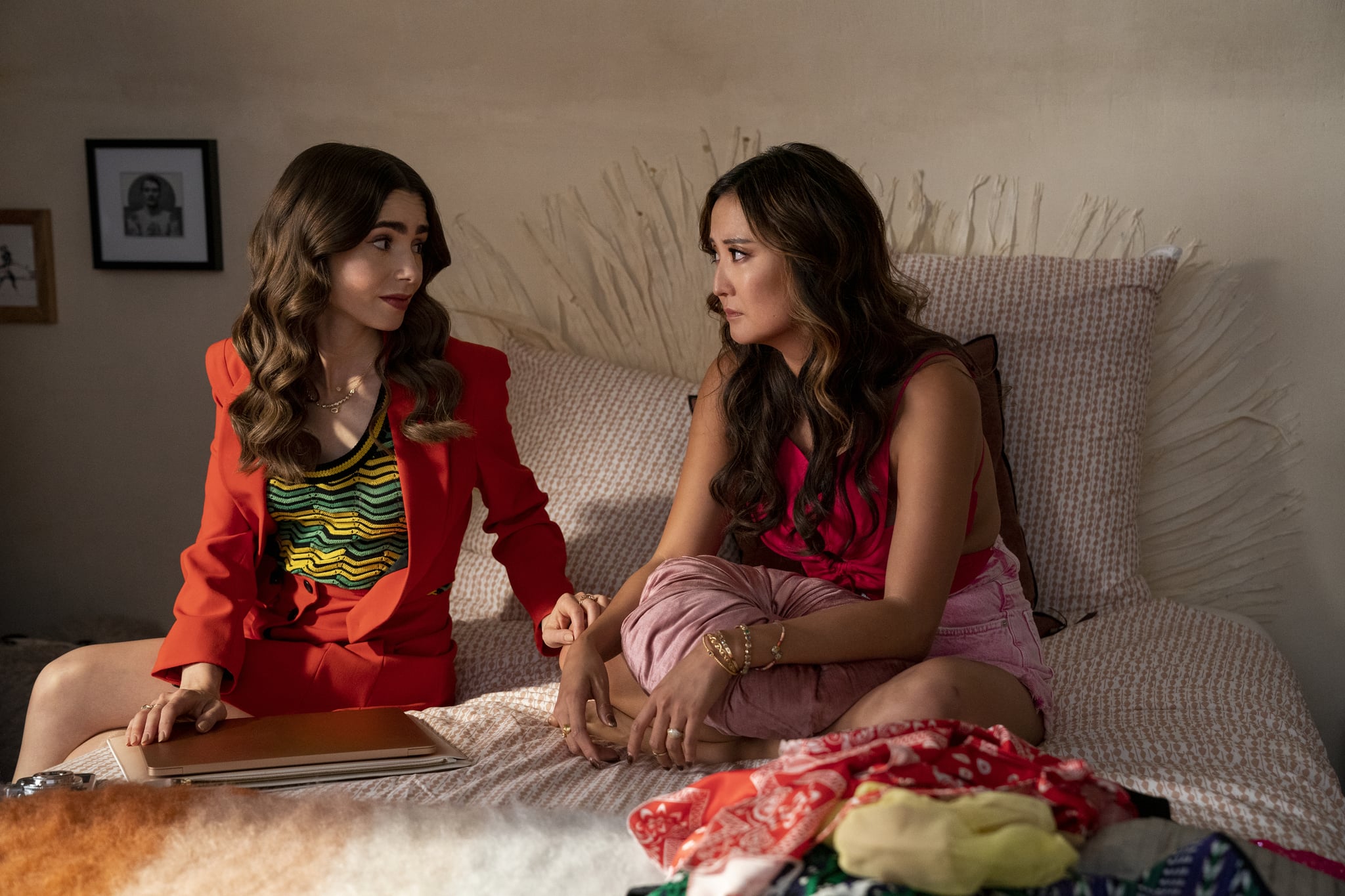 Image Source: Netflix
Though she's unable to divulge any plot points for episodes currently being filmed, Park happily shares what she hopes to explore more for Mindy in season three. "If I had answered that question before season two, I would've never imagined that they would have given Mindy the kinds of stuff that they did in this past season," she says. "I don't like to say something specific because then you kind of limit yourself. It was so fun to film in Saint-Tropez last year, so I would love to travel to another place . . . The one thing I will say, and I think will manifest, is that I really hope we get to do another original song. I've never made original music, so that's been a chapter that I've really been exploring the past few months and I'm really excited about."