Ayo Edebiri Shuts Down Carmy-Sydney Ship on The Bear
Ayo Edebiri Shuts Down Carmy-Sydney Ship on "The Bear": "I Don't Think So"
Watch out! This post contains spoilers.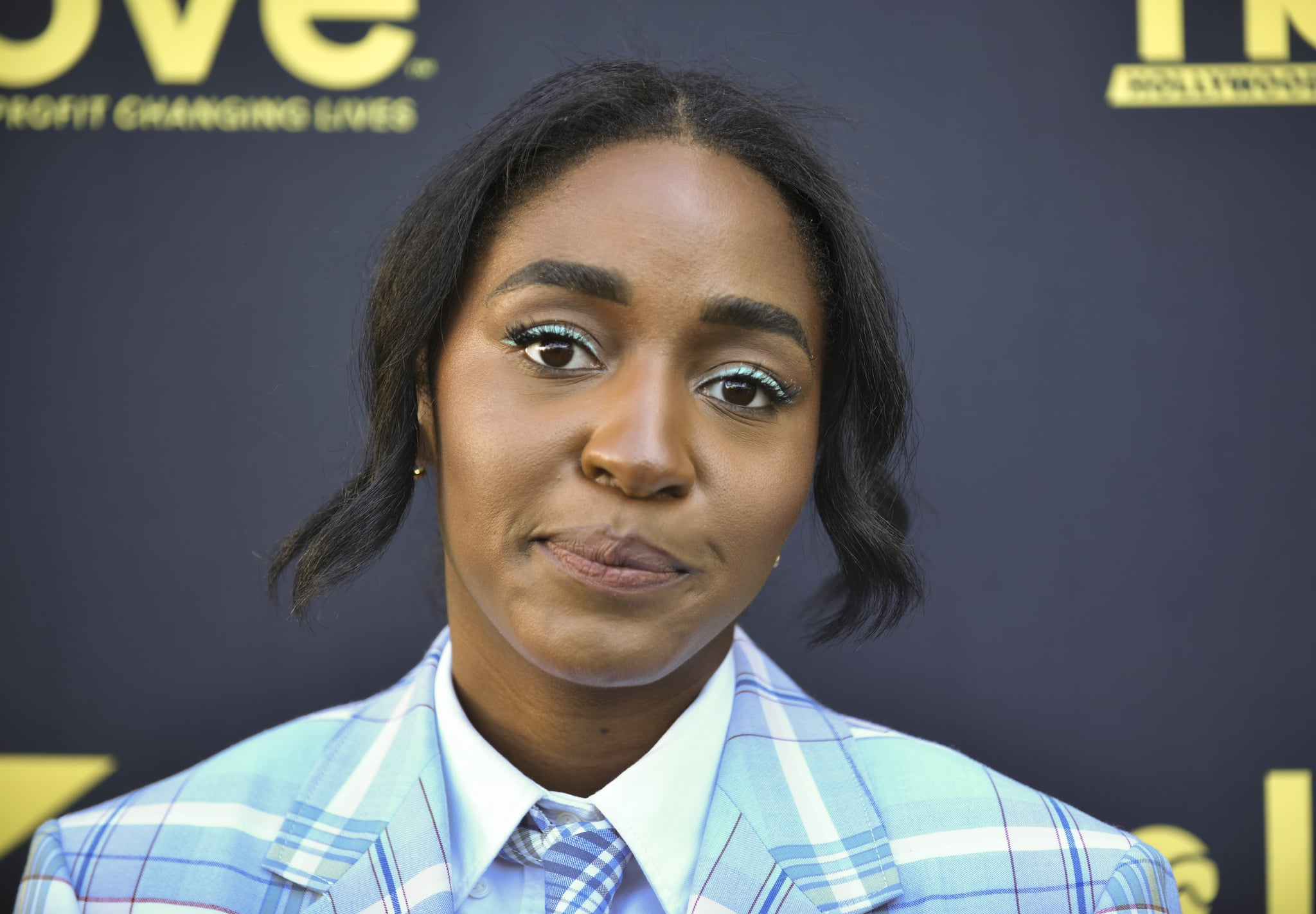 Ayo Edebiri's performance as talented sous-chef Sydney on "The Bear" has made her into a breakout star. In an Aug. 16 interview with TVLine, she addressed the future of the show, which has been picked up for a second season, expressing her excitement for the next iteration of the restaurant at the center of the story. "I think it'll be really exciting to see the crew of The Beef, now The Bear, go into another business venture instead of fixing the problems and paying off debt," she said. "I'm excited for the very ridiculous things I am sure will ensue because of that."
One thing that she doesn't anticipate happening in the second season, though, is any sort of romantic relationship between her character and Jeremy Allen White's head chef Carmy. Addressing fans who have shipped the pairing, Edebiri said, "I don't want to rain on anybody's parade, but I don't think so. I don't think so. And Jeremy has said this, too."
In a July 26 interview with W Magazine, White indeed said he doesn't like the idea of the two expert chefs getting together. "I hope for Sydney's sake that's not going to be explored in later seasons," he said of a Sydney-Carmy relationship. "I just love their relationship [as it is]: the amount of respect they have for one another, and that they have a shared history, even if it's not together. They've been through similar traumas and they really see one another. To add romance or sexuality would monkey up what I enjoy about their relationship."
Despite his lack of romance on screen, the troubled, heavily tatted Carmy has become a veritable sex symbol in his own right, joining other messy-haired "dirtbag" characters like Dylan O'Brien's Colin in "Not Okay" as a new kind of lust-inducing leading man.
While romance isn't at the heart of "The Bear," the show isn't entirely devoid of it. In Edebiri's opinion, the "sexiest" relationship on the show "is between Marcus (played by Lionel Boyce) and the donuts," she added, referencing the chef's passionate dedication to creating the perfect pastry. "So I'm rooting for that, I'm rooting for Lionel and the donuts."