The Bachelor and The Bachelorette: Who Pays For the Rings?
The Bachelorette: Neil Lane Supplies the Engagement Rings, but Who Pays For Them?
Watch out! This post contains spoilers.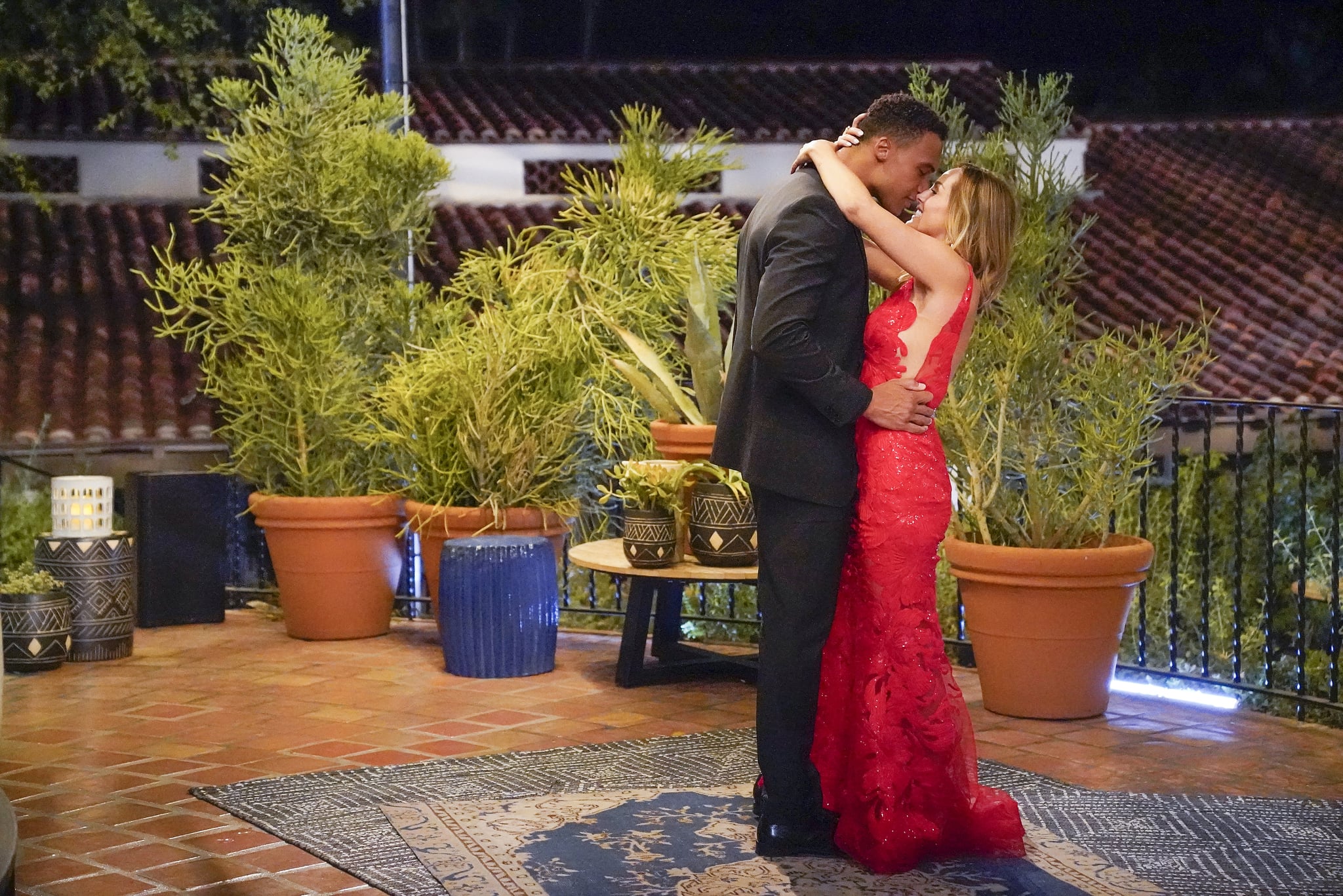 Neil Lane is as much of a Bachelor Nation fixture as host Chris Harrison. In a number of seasons of The Bachelor and The Bachelorette, the jeweler has provided a selection of engagement rings to propose with at the end of the show. Though in Clare Crawley and Dale Moss's case this season, the proposal didn't exactly come at the end of the show — it was more like the beginning. Nevertheless, Neil supplied the engagement ring for Dale to get down on one knee and propose to bachelorette Clare.
The real question is: Is someone paying for these rings? Neil's gorgeous diamond engagement rings range in price from a somewhat affordable $15,000 to well over $100,000, which makes you wonder who is footing the bill for this each season. Is it ABC? Is it part of the production cost for the show? Certainly the contestants on the show aren't expected to pay these prices (though they'd be paying for an engagement ring in the real world, so it doesn't feel like it's asking too much).
It turns out that, as far as we know, technically no one pays for the rings. There's no firm answer out there about this, but Neil reportedly gives the rings to ABC to use for the show in exchange for the massive promotion it provides his brand. However, according to Cosmopolitan, some contestants do choose to buy their own rings. They have the option to do that if they choose, but otherwise, these days, the responsibility falls on Neil.
Of course, this means that if a couple doesn't make it in the long run, most likely the woman will have to give the ring back to ABC. It depends on how long the couple is together, though. Former contestant Jesse Csincsak, who proposed to Bachelorette DeAnna Pappas, told Bustle back in 2014, "In the contract, it says if you are not together for two years after the final day of the show airing, you have to give them back the ring." We're not sure if the contracts have changed since then, but it stands to reason that if the relationship falls apart and Neil supplied the ring, you're probably giving it back.
If a contestant purchased a ring of their own, though, and the relationship falls apart, it's up to them to decide what to do with it. Perhaps some of them end up in Bachelor Nation's ring graveyard alongside other scorned, unused rings. Who really knows?