Is Bachelor in Paradise's Blake Horstmann Still Single?
What We Know About Bachelor in Paradise's Blake's Current Relationship Status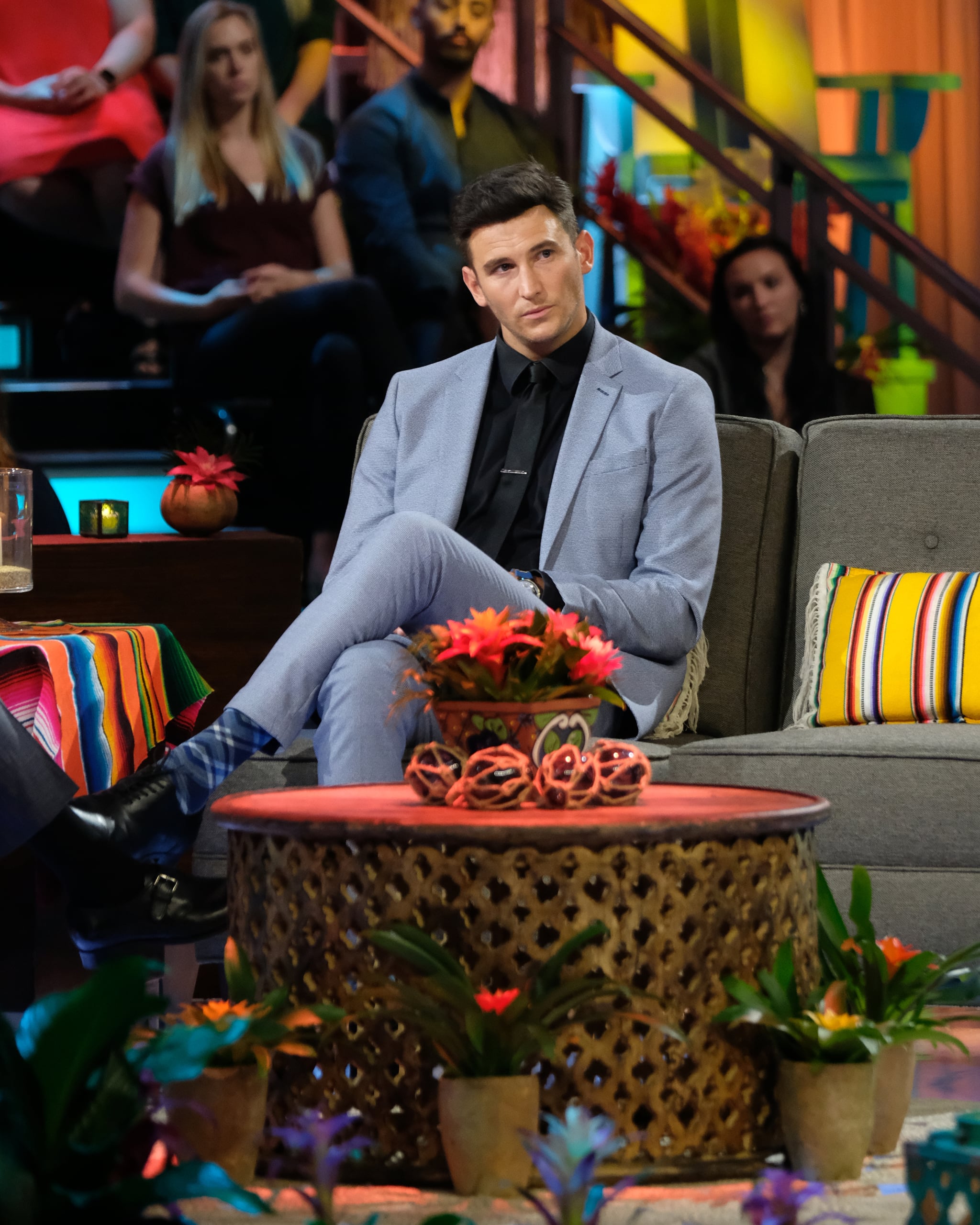 If there was one person who had a rough time on Bachelor in Paradise season six, it was Blake Horstmann. Granted, the drama started before he even set foot at the Mexican resort.
Does Stagecoach Music Festival ring a bell? That's where Blake met Caelynn Miller-Keyes and Kristina Schulman and hooked up with them on back-to-back nights. He had a fling with Hannah Godwin in Paradise and decided to leave after trying to make things work with Kristina again and getting turned down. So we know we're not the only ones wondering about his relationship status these days.
After we saw how the final four couples ended their time in Paradise, we were taken to a Chris Harrison-hosted aftershow with all of the contestants reunited. There was still unfinished business between Blake and Caelynn, mainly about those text messages he released, and the conversation got heated and emotional. After Blake's time in the hot seat, we saw behind-the-scenes footage during the commercial break of him clearly upset by how the talk went. Most surprising, however, was that Kristina of all people was comforting Blake, telling him to "stay strong." So clearly there's still a connection between them, even if it's just friendship.
As of now, we don't have any reason to believe that Blake is dating anyone new, or anyone for that matter. There haven't been rumors tying him to someone, and his social media is clear of any potential daters. It looks like he's living the single life for now, but we're sure the right person for him will come along. Lying low for now is probably not a bad idea, given everything that went down this season. Plus, if he gets into a relationship, how will he meet more Bachelor alumni at next year's Stagecoach? Just kidding . . . kind of.