Watch the Nostalgic Trailer for Netflix's New Comedy About the Very Last Blockbuster
Who knew that those after-school nights spent perusing aisles of movie rentals and bags of buttered popcorn would serve as the inspiration for Netflix's newest comedy? Inspired by the nearly extinct Blockbuster Video stores of yesteryear, Netflix will soon be rolling out 10 30-minute episodes of "Blockbuster," starring Randall Park as Timmy Yoon, a man who discovers he is responsible for the very last Blockbuster store in the entire country. The first trailer arrived on Oct. 7, and it looks like the series will be a quirky, affectionate tribute to the video store once beloved by so many.
With streaming services like Netflix playing a major role in Blockbuster's eventual downfall, it will be interesting to see how well the series actually captures the nostalgia that made Blockbuster what it was: a tradition, a memory, and an experience that some will never be able to fully recreate. Read on to see everything we know about "Blockbuster" so far, and get ready to be transported back to one of the best parts of growing up in the '90s.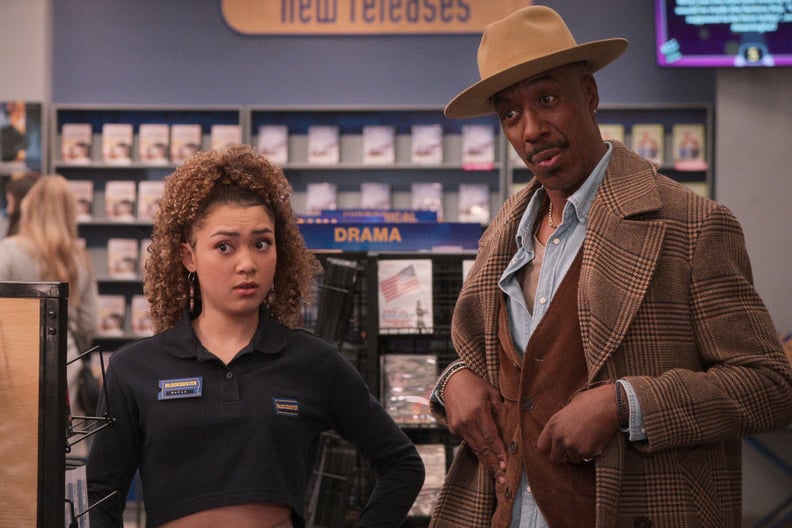 "Blockbuster" Plot
According to Netflix, after discovering that he's running the very last Blockbuster Video store in the country, Timmy Yoon (Randall Park) and the rest of his staff (including his crush, Eliza) have to find a way to stay relevant in an ever-evolving world of tech. The show also seems intent on bringing the nostalgia factor, with the series description reading, "The only way to succeed is to remind their community that they provide something big corporations can't: human connection" — something many people remember to be true about Blockbuster before its eventual demise.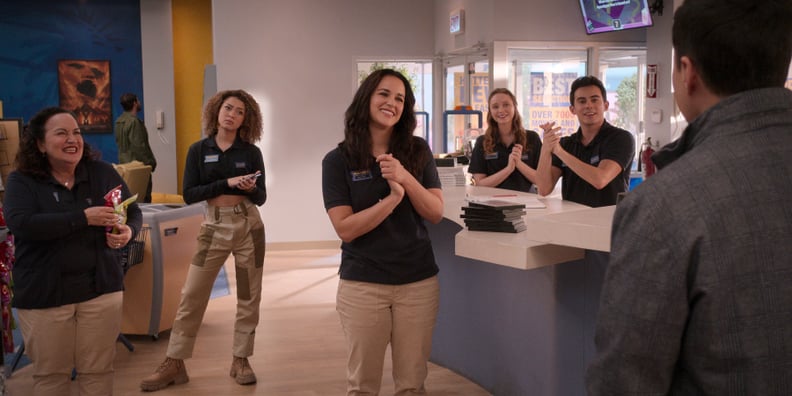 "Blockbuster" Cast
In addition to Randall Park, "Blockbuster" also stars Melissa Fumero, who plays his character's crush, Eliza. Other cast members include Tyler Alvarez, Madeleine Arthur, Olga Merediz, J.B. Smoove, and Kamaia Fairburn.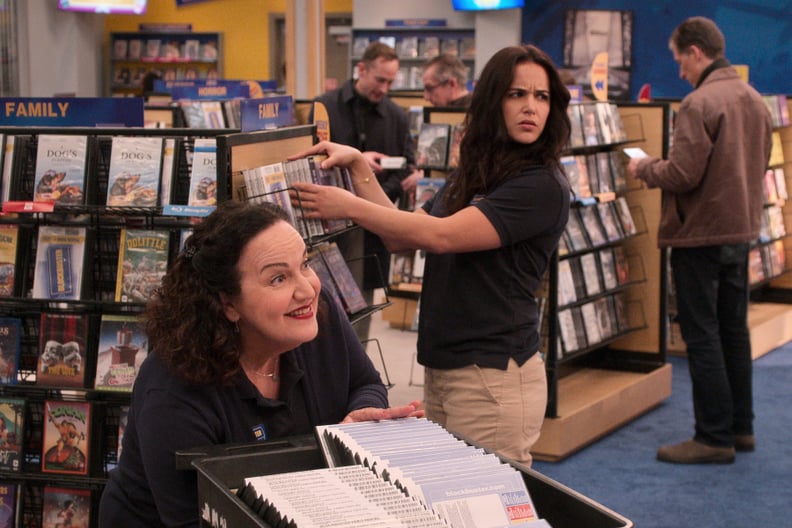 "Blockbuster" Release Date
All episodes of "Blockbuster" are coming to Netflix on Nov. 3. In the meantime, stay tuned for more details (including the official trailer).