Here's When El Camino Fits Into Breaking Bad
Exactly How Much Time Passes Between Breaking Bad and El Camino? Here Are the Details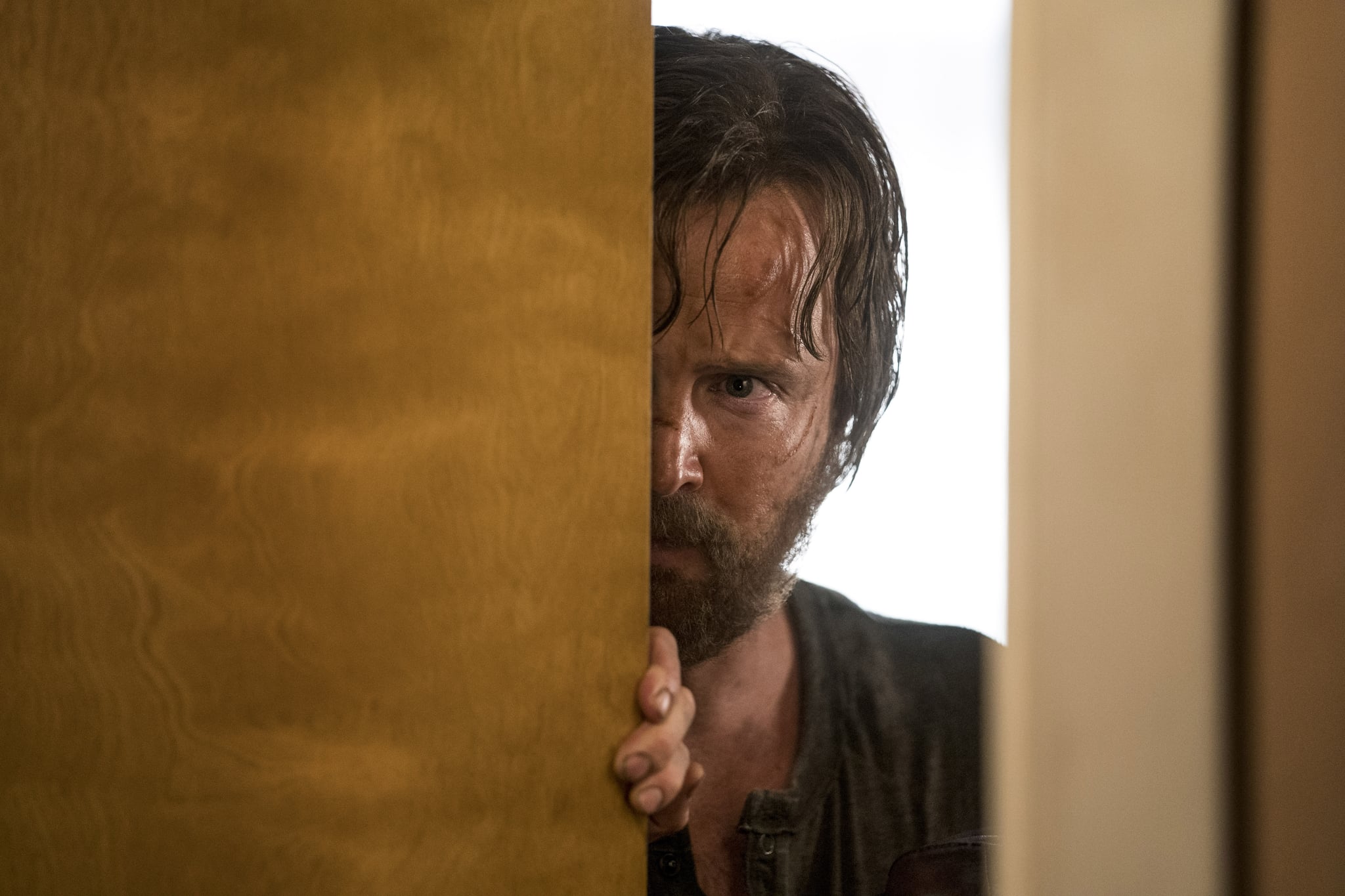 The latest trailer for El Camino: A Breaking Bad Movie might finally give one answer about the film: when does it take place? Netflix has been keeping most details of its mysterious follow-up film to the Emmy-winning drama Breaking Bad completely shrouded in secrecy, but we might finally have an answer about the film's setting — and it's not a very big time jump at all.
In the most recent (and most revealing) trailer, it looks like the movie picks up immediately after the events of the 2013 series finale, with Jesse Pinkman (Aaron Paul, one of the only cast members confirmed for the movie) riding off in the El Camino that Walt left to him. Throughout the trailer, heavy clues are dropped that, despite being rescued by Walt in the series finale at the cost of Walt's own life, Jesse isn't out of the woods yet. He's still on the run, pursued by the remnants of the neo-Nazi drug gang that had him prisoner, as well as by law enforcement desperate to catch up to him after all his own crimes.
By picking up right after the series finale, rather than taking a time jump, El Camino gets to dig into the threads left hanging at the end of the original show, as well as deal with the emotional fallout. After all, when we start the movie, Jesse isn't just dealing with being on the run, but with his whole life having been turned upside down and with his mentor (turned enemy, turned lifesaving friend again) being fatally wounded while protecting him.
We don't know exactly what else Jesse will be facing in El Camino — or even who will be there alongside him — but we know that we can't wait to find out when the movie drops on Netflix on Oct. 11. Here's hoping Jesse finally gets a chance at a peaceful life after all the fallout has settled.