Christopher Nolan's Quotes About Warner Bros. and HBO Max
Christopher Nolan Is Very Upset About Warner Bros.'s HBO Move, and He's Not Alone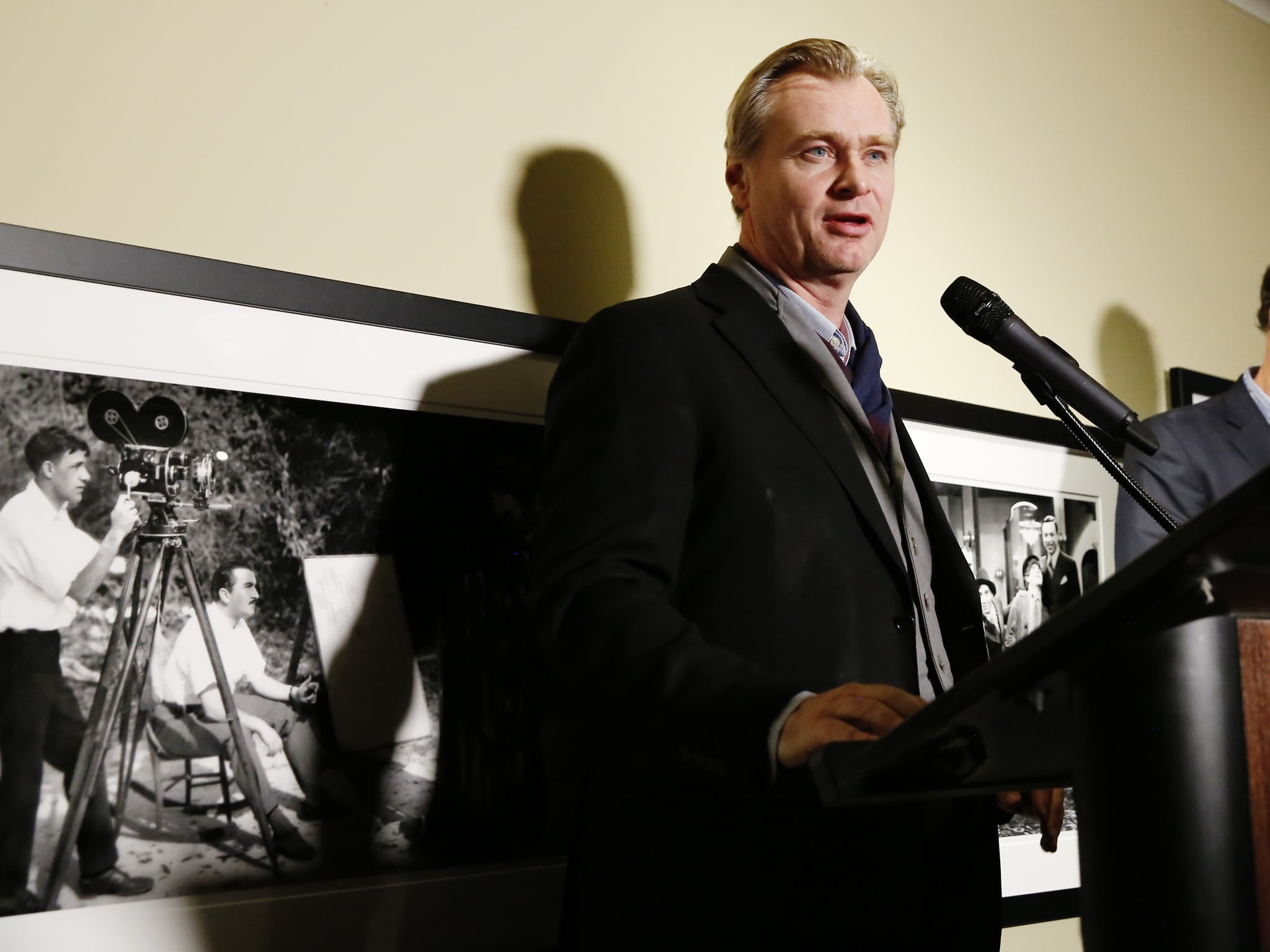 Warner Bros.'s decision to release all of its 2021 movies simultaneously on HBO Max and in theaters may have some fans excited, but movie industry insiders are less than thrilled, and director Christopher Nolan is making that very clear. On Monday, Nolan — who has released blockbusters like all three Dark Knight films and Inception with Warner Bros. — put out a statement that pulls no punches in criticizing the studio's surprising decision.
"Some of our industry's biggest filmmakers and most important movie stars . . . woke up to find out they were working for the worst streaming service."
"Some of our industry's biggest filmmakers and most important movie stars went to bed the night before thinking they were working for the greatest movie studio and woke up to find out they were working for the worst streaming service," Nolan said in a statement to The Hollywood Reporter. He added: "Warner Bros. had an incredible machine for getting a filmmaker's work out everywhere, both in theaters and in the home, and they are dismantling it as we speak. They don't even understand what they're losing. Their decision makes no economic sense, and even the most casual Wall Street investor can see the difference between disruption and dysfunction."
On the one hand, Nolan's statement can't help but be colored by his semifailed experiment with trying to launch Tenet, his highly anticipated would-be blockbuster, exclusively in theaters during the pandemic. It opened on Sept. 3 and grossed over $350 million internationally. But, according to Variety, it's likely to lose between $50 million and $100 million for Warner Bros.
Nolan defended those numbers and in-person showings, however, in an interview with the Los Angeles Times: "I am worried that the studios are drawing the wrong conclusions from our release — that rather than looking at where the film has worked well and how that can provide them with much needed revenue, they're looking at where it hasn't lived up to pre-COVID expectations and will start using that as an excuse to make exhibition take all the losses from the pandemic instead of getting in the game and adapting — or rebuilding our business, in other words. Long term, moviegoing is a part of life, like restaurants and everything else. But right now, everybody has to adapt to a new reality."
It's not quite clear what he meant by "adapting" in this statement, although, judging by his recent criticism of the HBO Max move, he's still a staunch supporter of the traditional theatrical distribution model. Of course, that model is, for the moment and for some time still to come, not reasonable, profitable, or safe, as the COVID-19 pandemic continues to rage. While there's hope on the horizon, especially with vaccinations beginning, it's likely to still be months before moviegoing can safely resume, and even longer before enough people will be able and willing to return and pack theaters like before. The fear, perhaps, is that Warner Bros.'s move is not as temporary as they're making it seem.
Complicating matters further is the financial impact of the HBO Max move: residuals and other negotiated profit-sharing in the contracts of actors, crew, creatives, and so on will likely be affected by the move away from theaters, making a lot of people very upset and feeling shortchanged. On top of that, there's the very reasonable fear that, even though movies will only be available for a few weeks on HBO Max, they'll be quickly and easily pirated, cutting into profits even further. "Warners has made a grave mistake," one anonymous talent agent told The Hollywood Reporter. "Never have this many people been this upset with one entity."
At least some industry insiders share Nolan's frustrations, believing that the move is more about shoring up HBO Max at the expense of other Warner-owned media. In one CNBC article detailing the upheaval inside Time Warner, one former executive criticized this singular focus. "[WarnerMedia CEO] Jason [Kilar]'s belief is — wrongly — if any piece of content available anywhere other than HBO Max, it cheapens HBO Max. Jason is forgoing billions in revenue by turning his back on licensing to preserve content for HBO."
HBO Max has been plagued with issues from the start: confusing marketing that took too long to distinguish it from other HBO products, a rushed rollout, no immediate attention-grabbing original content, a lack of compatibility with certain devices, and more issues that have led to lower-than-hoped-for subscription numbers. Making all of Warner Bros.'s movies available on the platform as a theatrical alternative could drive subscriptions to HBO Max and provide consumers with new content even as the ongoing pandemic means moviegoing is still on hold, but it's understandable why so many in the movie and TV industries fear what it means for the future of entertainment.