Did Beyoncé Really Meet Selena Quintanilla?
Yes, That Beyoncé and Selena Quintanilla Mall Encounter Actually Happened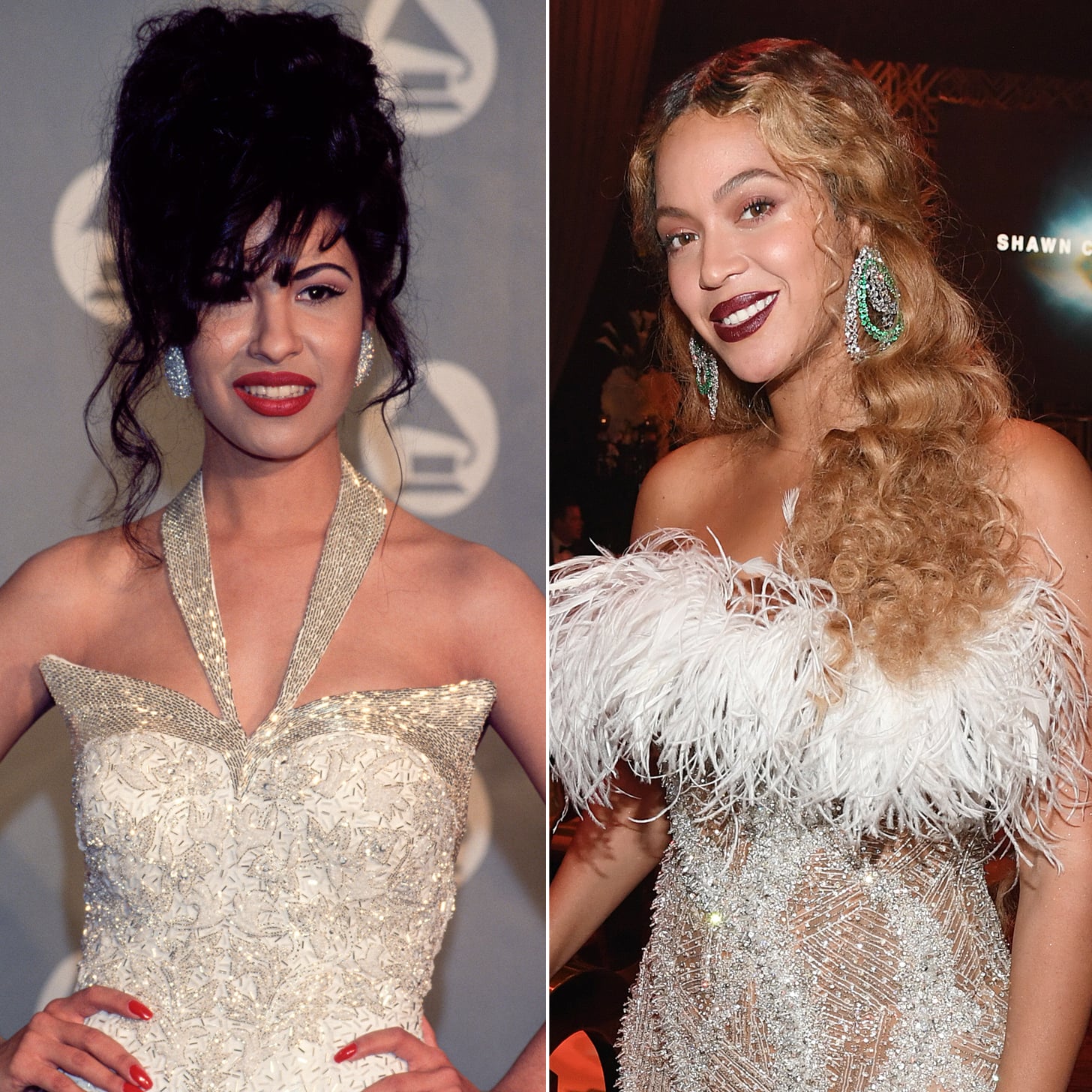 Part two of Selena: The Series has finally arrived on Netflix, and there's one particular scene that has fans buzzing. In episode six of the show, a young Beyoncé is shown running into the Tejano singer while shopping at a mall with her mother, Tina Lawson, and younger sister, Solange Knowles. And if you're wondering if the encounter actually happened in real life, the answer is yes.
In a previous interview with MTV Tr3s, Beyoncé opened up about what it was like meeting the music icon as a little girl at The Galleria mall in Houston. "I didn't say much to Selena because I wasn't a celebrity, and I just saw her and said hello and kept it moving," Beyoncé recalled. "Growing up in Texas, I heard her on the radio, and I think listening to her album, even though I didn't know exactly what she was singing, it helped me in the studio with my pronunciation." Beyoncé also praised Selena, calling her a "legend" and an inspiration. "She was so talented," Beyoncé added. "I'm very happy that, even though she didn't know who I was, I'm still so excited that I got that opportunity."
Selena was only 23 years old when she was fatally shot by the founder of her fan club and manager of her boutiques, Yolanda Saldívar, on March 31, 1995. Even though it's been 26 years since her death, her memory continues to live on.
Image Source: Getty / L. Busacca / Kevin Mazur