Is Drake in Top Boy?
Drake Is Top Boy's Number One Fan — but Does He Have a Cameo in the Show, Too?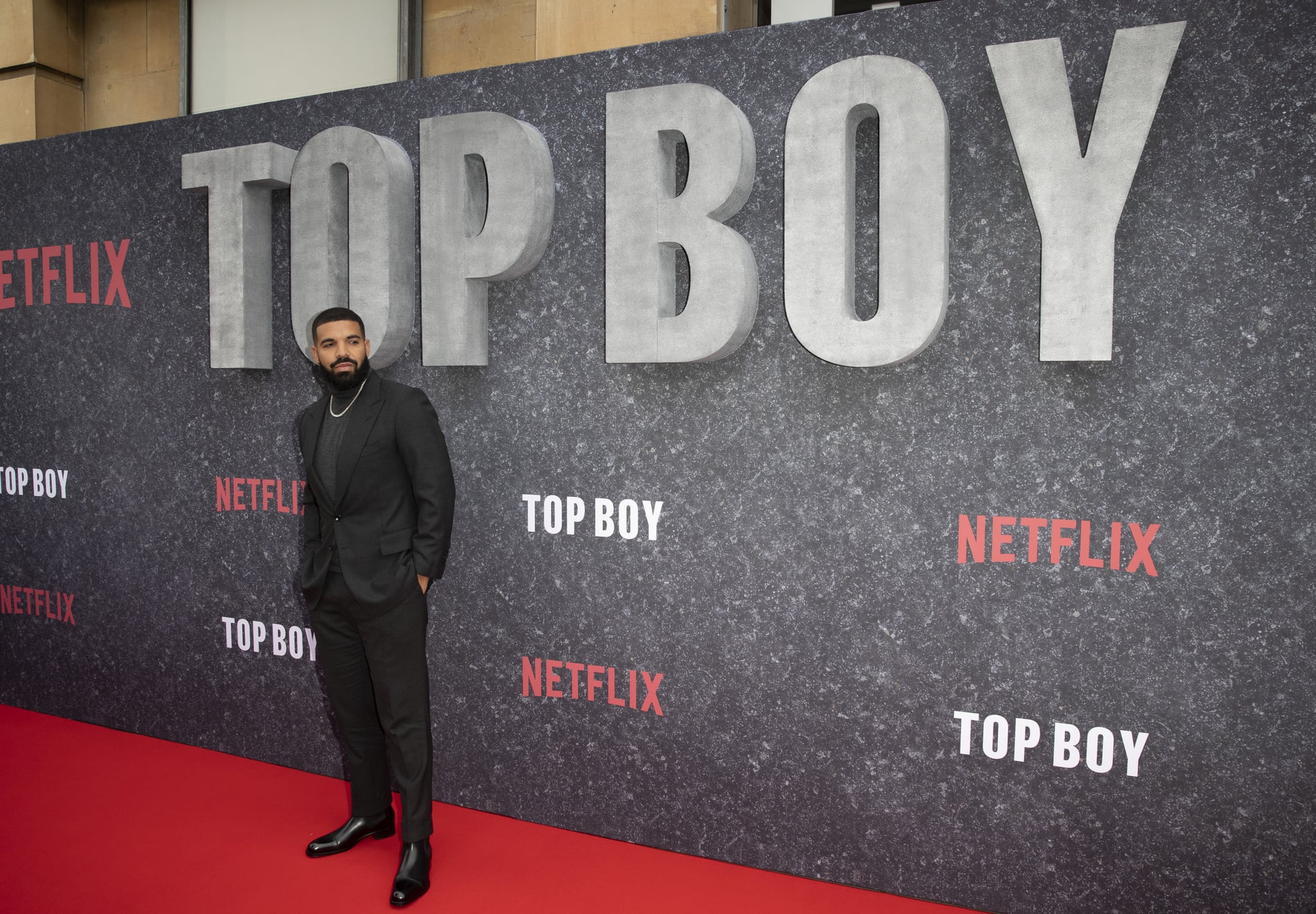 Top Boy has been making waves this week after Netflix dropped the long-awaited third installment of the British drama. Fans of the original series, which ran for two short seasons on Channel 4 in the UK, were excited to head back to East London to check in with Sully and Dushane.
If you keep seeing Drake's name appearing alongside any mention of Top Boy, there's a very good reason for that. While the rapper doesn't appear in the show itself, he was the main driving force behind the show being revived. At the London premiere in September, Drake said he was disappointed when the show abruptly ended at the end of season two. After a brief Twitter exchange with Ashley Walters, who's played Dushane in the show since its premiere in 2011, Drake was on a mission to bring Top Boy back. Fast forward to today, and not only is he an executive producer on the show, but he also pitched the new series of the show to Netflix personally after purchasing the rights.
Drake also curated a soundtrack inspired by the series, which was released on Sept. 13. The album features 16 songs from various artists as well as a bonus track, 'Behind Barz' by Drake, and it's currently available on all major music streaming platforms.