The Crown: Duchess Camilla May Tune in to Watch Season 4
Duchess Camilla May Watch Season 4 of The Crown With a Tall Glass of Red Wine in Hand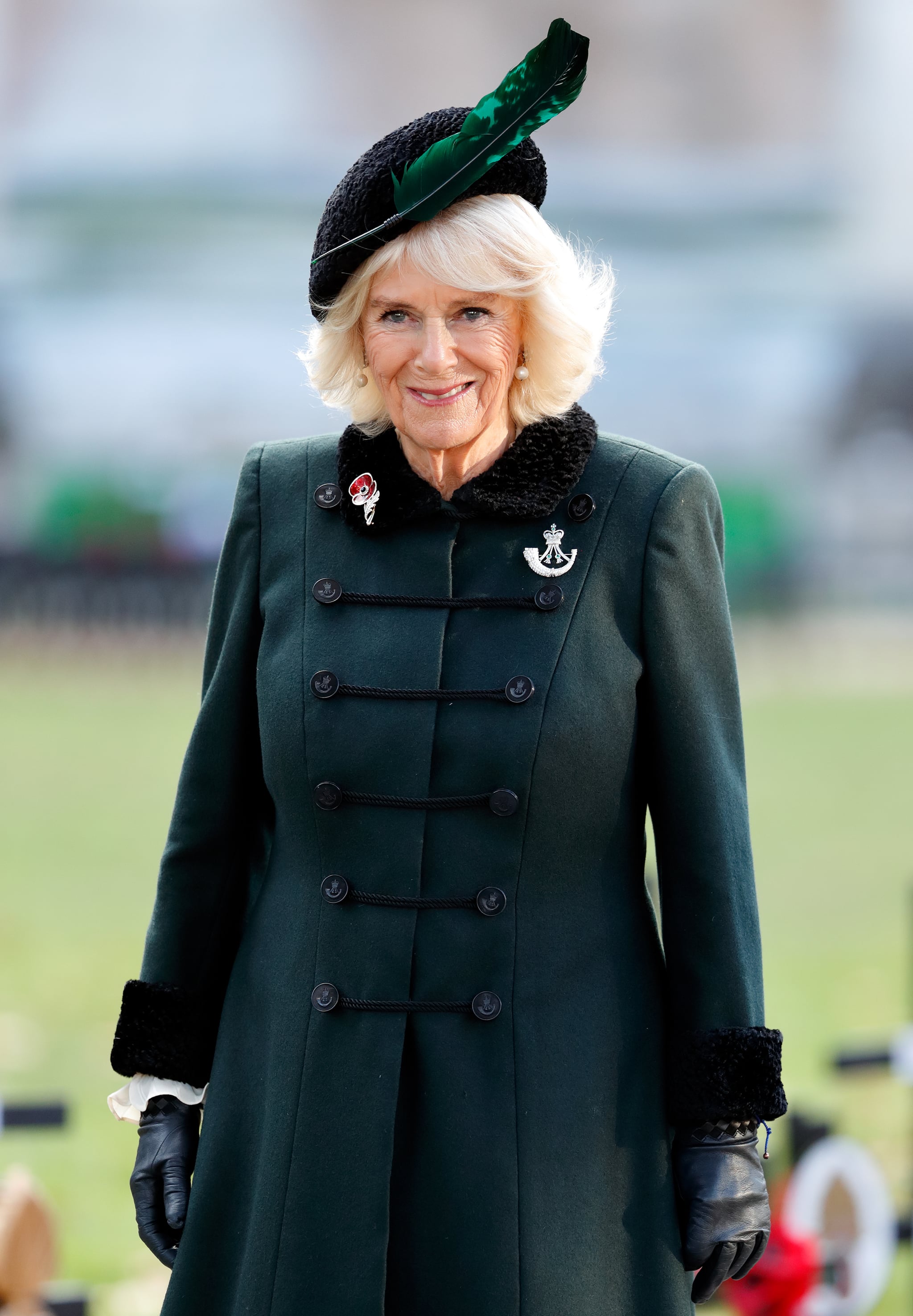 If you tuned in to watch season four of Netflix's The Crown on Nov. 15, you might have had a royal watching buddy a few thousand miles away. Camilla, Duchess of Cornwall, is reportedly one of the shows millions of regular viewers, and chances are, she's tuning in with the rest of us to watch her affair with Prince Charles play out on screen this season. "I imagine she'll be tuning in with a glass of red wine to watch it, she has seen the previous series," a source told Vanity Fair. "She has a wonderful sense of humor and this won't fuss her in the slightest."
In the past, members of the royal family have admitted to enjoying the show, including Princess Eugenie, Zara and Mike Tindall, Prince Edward and Sophie, Countess of Wessex, and Queen Elizabeth II! "She really liked it, although obviously there were some depictions of events that she found too heavily dramatized," a senior royal source said about Queen Elizabeth enjoying past seasons of the show. While the queen is a fan of the show, not all the members of the royal family enjoy watching The Crown, including Prince Philip and Prince William who deem the show inaccurate.
Contrary to what some fans may believe, not all depictions on the show are authentic. "Camilla falls into the baddie category which is to completely simplify her," the Vanity Fair source said. "I would hope people judge Camilla on what they have seen over the past 15 years. She is a mother, a grandmother, and now a hard-working member of the Royal Family. Her work speaks for itself, her work with literacy and with the victims of domestic violence for example is very important. Duty is incredibly important to her and she will be by Charles' side in Germany this weekend. It's a shame The Crown doesn't capture that side to her."
Camilla spent the weekend in Berlin with Prince Charles to attend a wreath-laying ceremony in honor of victims of the war on Germany's National Day of Mourning. We doubt she's had a chance to start the new season yet given her busy schedule, but here's to hoping she enjoys the storyline and the stunning season four wardrobe along with the rest of us.