Ellen Pompeo Defends Alex Karev's Grey's Anatomy Sendoff
Ellen Pompeo Defends Alex Karev's Grey's Anatomy Exit: It Was "the Best Possible Storyline"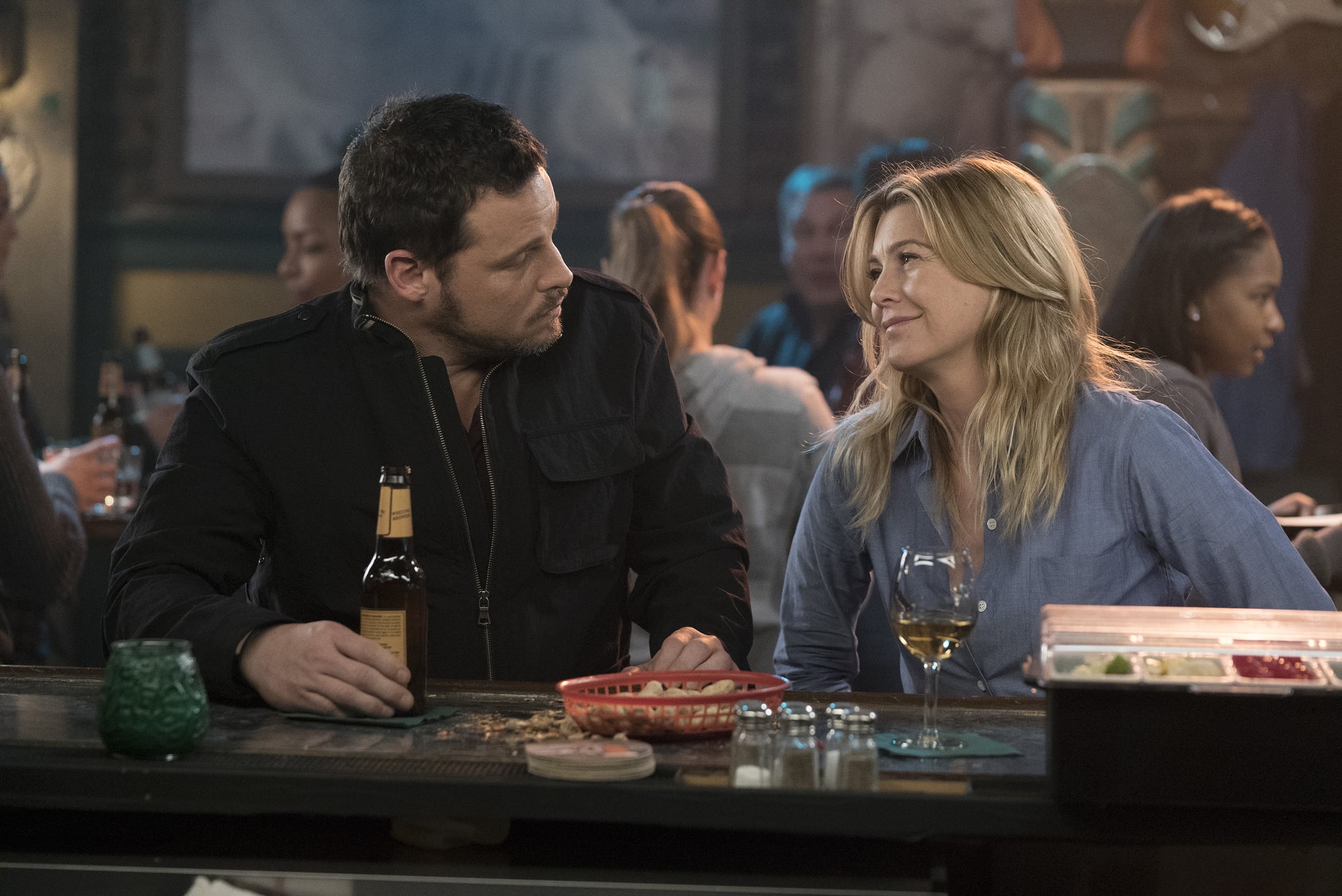 Image Source: ABC
In true "don't cry because it's over; smile because it happened" fashion, Ellen Pompeo is choosing to celebrate Alex Karev's final goodbye on Grey's Anatomy. During Thursday night's episode of the ABC series, it was finally revealed that Karev, portrayed by Justin Chambers, left Seattle to reunite with his first true love, Izzie Stevens, and raise their twins, leaving behind his wife, Jo, and the Grey Sloan Memorial family. Many dedicated fans of the show weren't too thrilled about his exit, noting that it was out of character for Karev considering his immense growth through the seasons. Amid the mixed reviews, Pompeo chimed in to let viewers know it was the "best possible" scenario.
Meredith Grey — er, Pompeo — shared a video montage of Karev and Grey's moments through the years, pairing the throwback compilation with a lengthy caption. "Hi here I go again ... Thank YOU!" the actress began. "You are truly the best most passionate most loyal fans anyone could ever ask for. Because of you we got to make great tv... because of you we got to make television history!" She went on to thank Grey's Anatomy executive producer Debbie Allen and showrunner Shonda Rhimes for developing Alex's character and giving him "the best send off."
Pompeo further defended Karev's exit, writing, "For me personally for Karev to go back to the beginning.... was the best possible storyline. It pays homage to those incredible first years and the incredible cast ...that created a foundation so strong that the show is still standing. So let's not be sad. As our fearless leader DA always says let's PULL UP and celebrate the actors the writers and the fantastic crew who make this show come to life every week. No matter what the challenge or how tired we all are in the end... you keep us going.....That is worth dancing it out over!"
There you have it, folks — Meredith Grey has spoken.