Confused About Firefly Lane's Timeline? We've Got You Covered
If you're hooked on Netflix's new series Firefly Lane, you might have questions about its somewhat-confusing time-hopping narrative. Rather than going in chronological order, the story switches back and forth in time as it traces Tully and Kate's friendship over the years. Starting in the 1970s as Tully and Kate are young teenage girls who quickly find kindred spirits in each other, the series also features scenes set in the 1980s, when Tully already works at a local news station and Kate joins her production team, stretching all the way to the early 2000s.
The series' present-day is actually 2003, depicting Kate's divorce and re-entrance into the workforce, plus Tully's life as a glam talk show host, and the show also features a few scenes set in "the future" in 2005. Although the time-hopping might be a bit off-putting, it allows viewers to see how Tully and Kate's friendship shape-shifts through the decades, and there's always tons of addicting drama no matter the year. Swipe through to find full explanations of each of Firefly Lane's featured time periods, plus all the major events that occur in each of them.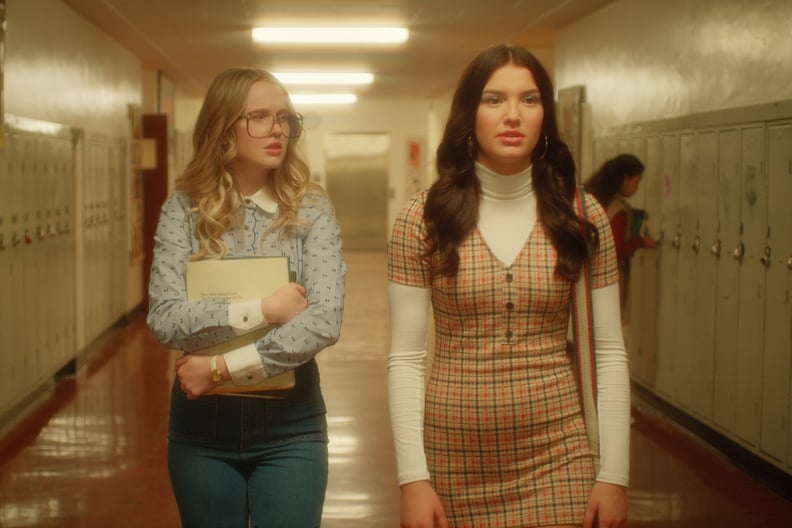 The 1970s
Tully and Kate's friendship begins in the era of bell bottoms and bohemian free spirits, meeting on Firefly Lane as teenagers. Even though Tully and Kate are neighbors attending the same school, their lives couldn't be more different: Kate grew up in a stable family home with casseroles and TV nights, while Tully grew up with an off-and-on hippie mom named Cloud who is usually high, and lets her eat all the junk food she wants. Tully is popular and rebellious, noticed by everyone even though she acts like she doesn't care, while Kate is insecure and bullied on the bus. Even though the two are total opposites, Tully sees Kate as deeply kind and special, while Kate sees Tully as everything she wishes she was.
During the first decade of their friendship, tons of events occur that will mark the rest of Tully and Kate's very different lives. Tully catches Kate's brother kissing another boy, keeping his secret, and later, is raped by a popular boy from school named Pat (which then leads to a pregnancy scare). Kate is Tully's shoulder to cry on, punching a girl and almost running over Pat in defense of her friend, and she has a few issues of her own: she has a panic attack while getting high with Tully in a field, and she catches her mom cheating on her dad in the living room. The two fight at some points, such as when Kate finds out Tully lied about her mom having cancer, but they quickly reconcile — in this decade, they are inseparable.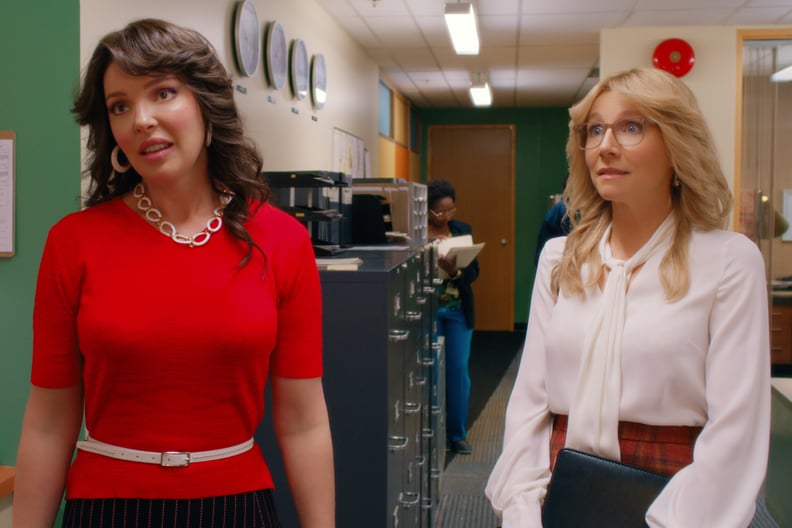 The 1980s
Switching to the 1980s, Tully and Kate are now in their twenties getting started in the workforce. Tully works at the local KPOC TV station, just beginning to be her full glam self, and gets Kate to join the office as an assistant and eventual copy editor. Kate is immediately drawn to their boss Johnny, who used to be a war correspondent, and Tully has a romantic connection there, too (i.e. when she falls through a glass table and Johnny helps her, which almost leads to a kiss). Of course, Kate and Johnny end up dating, which leads to their eventual marriage (but that's not until the next couple of decades!). Tully sees an opportunity to become an on-air news reporter when the lead talent falls sick (it doesn't exactly pan out) and we see the full force of Tully and Kate's journalistic power.-
In this decade, we also get a sneak peek at Tully and Kate's college days as roommates at Washington State, where Tully has an affair with her professor, and Kate still struggles with the memory of her mother's affair. Fast forward to their local news days, and Tully is feeling left out when Kate becomes pregnant with Johnny, deciding to take off to New York City once Kate has Marah.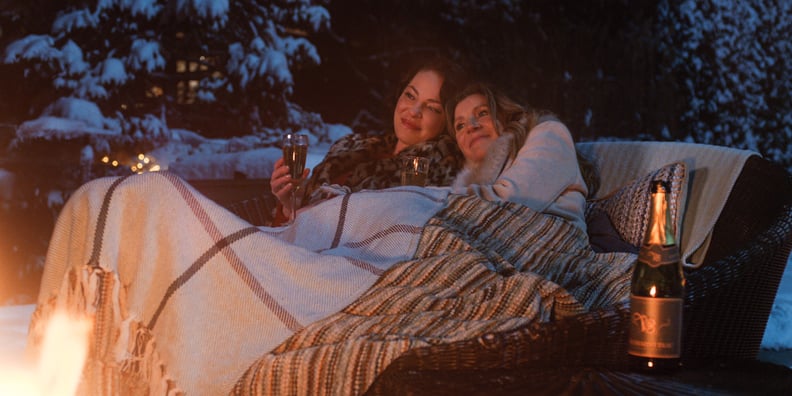 The Early 2000s
In the present-day of 2003, Tully and Kate are in totally different places in their lives. Tully is a famous, high-life-living talk show host of The Golden Hour while Kate is a recent divorcée dealing with her now-teenage rebellious daughter Marah. After mostly living as a housewife for the past 13 or so years, Kate is re-entering the workforce as an editor's assistant, while her soon-to-be ex-husband Johnny works for Tully's show on production. Tully helps Kate through the divorce, pushing her to get her groove back, but also tends to mess up when it comes to her best friend. From flirting with Kate's crush at a school function, to having somewhat-inappropriate conversations with Johnny, to signing Marah's birth control consent form, Tully's self-centered nature shows through often.
In regard to relationships, Kate is dealing with the fact that Johnny is leaving to Iraq as a war correspondent, while also getting romantic with a photographer from the magazine she works at. Tully has a younger love interest named Max who earnestly wants to make it work with her, but she acts like a bit of a man-eater with him (what a surprise!). Soon enough, Kate and Johnny embark on a relationship again amidst the divorce, and Tully finds out she's pregnant. But not everything is rainbows and butterflies: Tully and Max have a romantic wedding, but after Tully has a miscarriage, she kicks him out of the house and he refuses to come back. Kate's boss publishes an exposé on Tully's mom that gravely hurts her career, leading to her quitting the show (Kate quits her job too in solidarity).
Apart from all the drama that occurs in 2003, we're also fast-forwarded to 2005 that shows Kate and Tully are no longer on speaking terms for something Tully did, but we'll have to wait for season two for that.