The Haunting of Bly Manor: Who Is the Lady in the Lake?
The Haunting of Bly Manor's Lady in the Lake Has a Terrifying and Heartbreaking Story
Watch out! This post contains spoilers.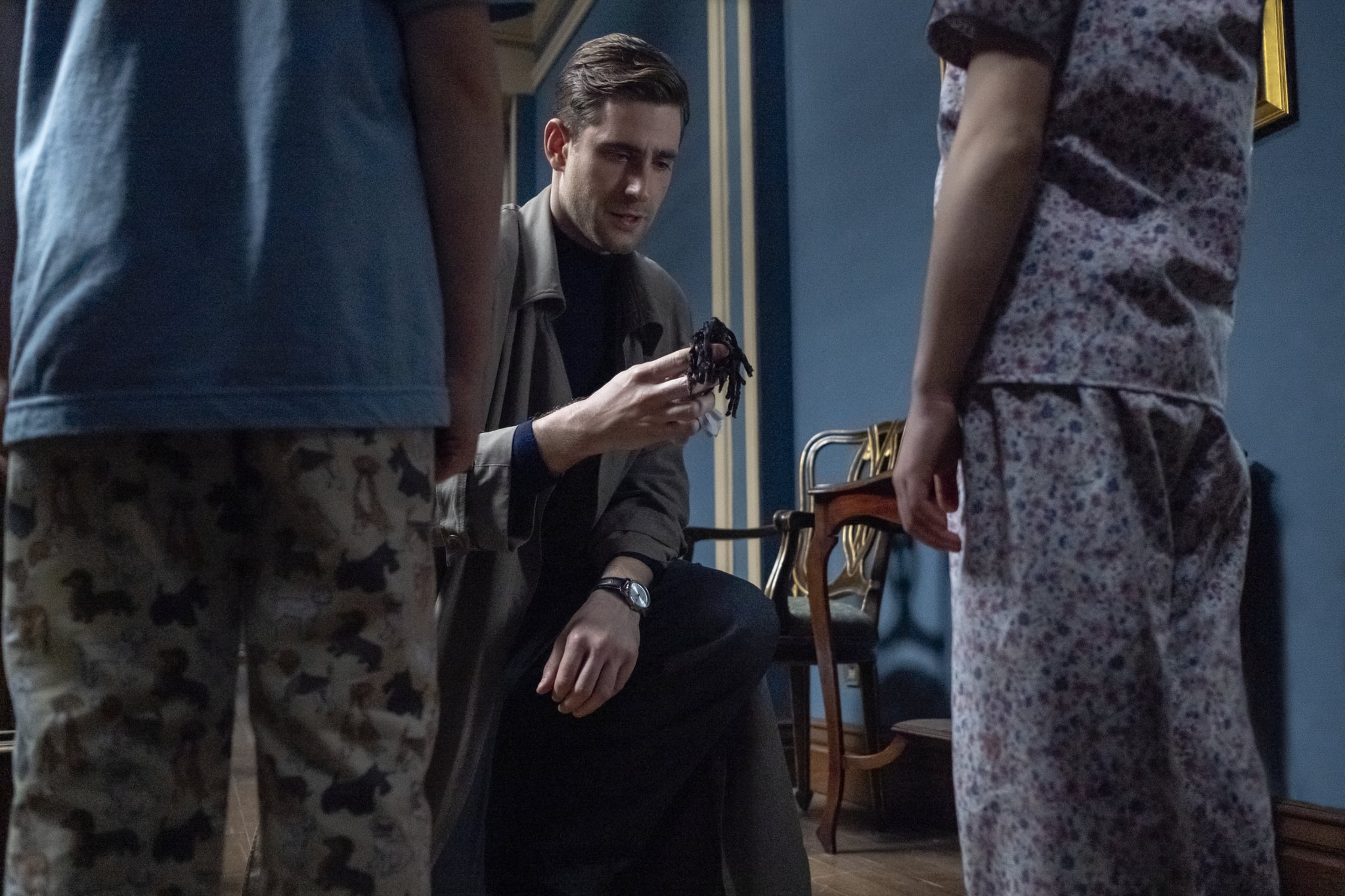 The Haunting of Bly Manor features an unholy number of creepy dolls, including Flora's DIY faceless one with stringy black hair and a lacy dress. In episode five, Hannah (T'Nia Miller) revisits the night of Peter Quint's death, and we learn that the doll is styled after the Lady in the Lake. We've seen this woman around as she lurked about the grounds and tracked mud everywhere. In the first episode, Flora even warns Dani about her. But there's more to her story than just sheer terror — the show devotes the entirety of episode eight to exploring her backstory. Yes, in the penultimate episode, we finally meet the elusive Viola Lloyd, played by Kate Siegel.
How the Haunts at Bly Manor Begin
The show is broadly based on the stories of Henry James, and Viola's life takes root in James's story "The Romance of Certain Old Clothes." (Note: Viola and her sister's roles are switched around on The Haunting of Bly Manor.) Viola lives in Bly Manor in the 17th century with her widowed father and sister Perdita. After her father passes away, it's up to Viola to marry a rich man so she can keep her home. And so she weds a distant cousin named Arthur and has a daughter named Isabel. But soon, Viola falls sick. Despite being on the brink of death, she survives several years of illness, unable to touch her daughter for fear of infection. As a result, Viola becomes bitter and jealous of her sister, who occasionally catches Arthur's attention. Fed up with her sister's progressive hostility, Perdita kills Viola and marries Arthur.
How Viola Becomes the Lady in the Lake
Right before her death, Viola arranges for all of her finest jewelry and clothes to be kept in a trunk that her daughter can one day open. After death, Viola finds herself in the trunk, spending her days sleeping, waking, and walking as she awaits her daughter. Desperate for money in hard times, Perdita opens the trunk prematurely, and Viola violently strangles her to death.
Arthur decides to sell Bly and leave the grounds with his daughter for good. Not wanting a curse to befall his daughter or anyone else, he throws the trunk down into the property's lake. There, Viola sleeps, wakes, and walks over and over again, taking new victims as the Lady in the Lake — including Peter. Over time, she forgets who she was and what she was doing. Her face eventually disappears with her memories.
How a New Lady in the Lake Takes Over
But then comes a new Lady in the Lake. Just as Viola is about to drown Flora, Dani comes, and without really understanding why, she announces, "It's you. It's me. It's us." The Lady in the Lake becomes part of Dani for years as she builds a life with Jamie, showing up in random reflections. Eventually, Jamie finds Dani in the lake at Bly Manor. Dani becomes the new Lady in the Lake, though she'll be a much more peaceful one.