Everything We Know (So Far!) About the Disney+ Hawkeye TV Show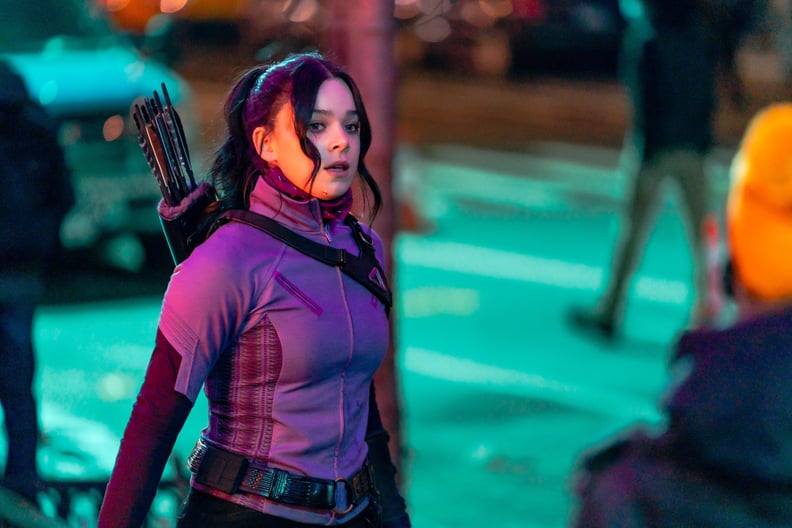 Getty | Gotham
Disney+ has been on a roll lately with its Marvel TV shows, and there's still more to come! One of the most intriguing — and still very secretive — projects is Hawkeye, an upcoming miniseries starring Jeremy Renner and Hailee Steinfeld. With the release of Black Widow, Hawkeye is the only one of the original six Avengers to not have a stand-alone movie or TV show, until now.
Thanks to Marvel's penchant for secrecy, we still don't know much about what to expect from Hawkeye. We do know that it will focus on Clint Barton passing the Hawkeye title along to Kate Bishop, his successor in the Marvel comics, and that at least one major new character will be playing a role alongside the two of them. What else have we learned about the upcoming miniseries? Keep reading for a roundup of everything we know so far!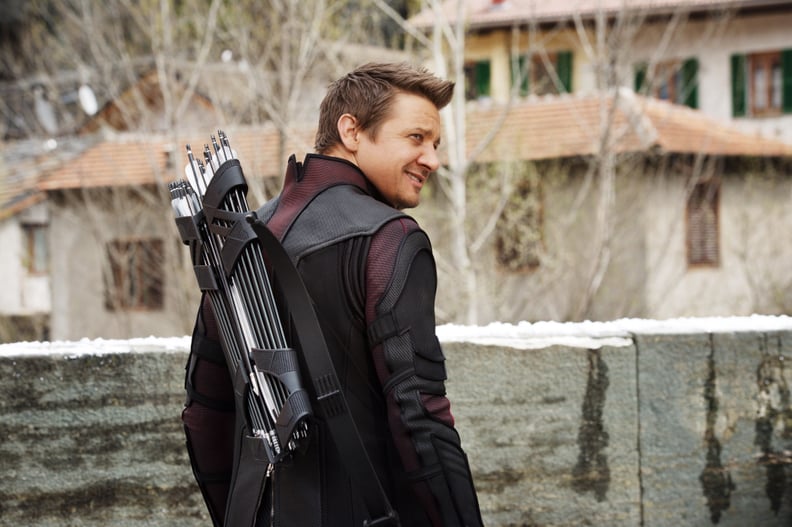 What Is Hawkeye About?
Official details on the Hawkeye miniseries are still scarce, but we do know a little bit about it. According to a report from Variety, the show will be "an adventure series in which Clint Barton, aka Hawkeye, will pass the torch to Kate Bishop."
Comics fans, of course, know that Kate Bishop is the superhero who takes up the mantle of Hawkeye after Clint. She also is part of the Young Avengers, a group that has been hinted at several times in recent Marvel projects, with the introductions of Cassie Lang (from Ant Man) and Eli Bradley (with Captain America origins), among others. It sounds like the Hawkeye series is meant to be another bridge between the old guard Avengers and a new generation of superheroes.
Who Is in the Hawkeye Cast?
Jeremy Renner will, of course, return as Clint Barton/Hawkeye, and Hailee Steinfeld will be playing Kate Bishop. The cast is also set to introduce Alaqua Cox as Maya Lopez, aka Echo, a deaf Native American superhero (and another Young Avenger!), who will be getting her own spinoff series soon.
Disney's official page for Hawkeye also lists Vera Farmiga, Fra Fee, Tony Dalton, Zahn McClarnon, and Brian d'Arcy James as part of the cast. According to Variety, Farmiga will be playing Kate's mother, Eleanor Bishop, while Fee's character, Kazi, is most likely a version of the comics villain known as Clown. Dalton is reportedly playing Jack Duquesne, aka Jaques Duquesne in the comic books, a version of Clint's morally-complicated mentor known as Swordsman in the comics.
Also of note: Florence Pugh is slated to appear in some capacity in the show, reprising her role as Yelena Belova, as first seen in Black Widow. More on that in a moment . . .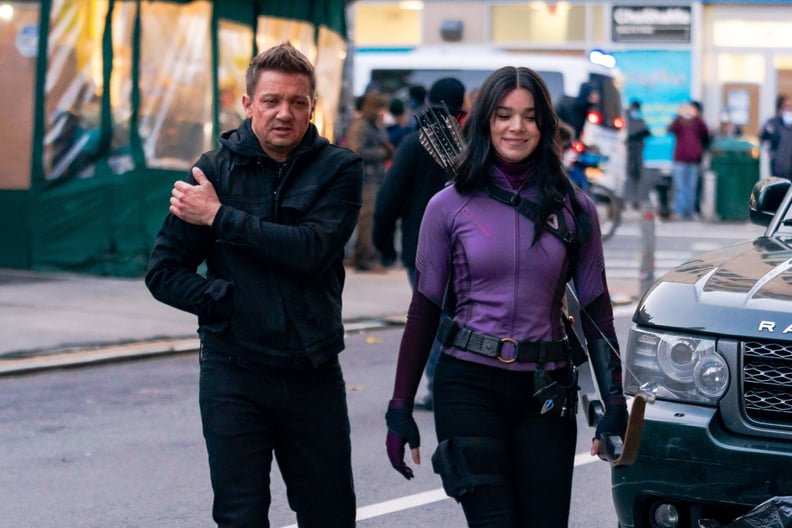 When Will Hawkeye Premiere?
You might want to alter your Thanksgiving plans, because Disney+ has officially announced that Hawkeye will premiere on Nov. 24. It's likely that Disney+ will roll out new episodes weekly, similarly to how it has dropped episodes for the Marvel show What If...?.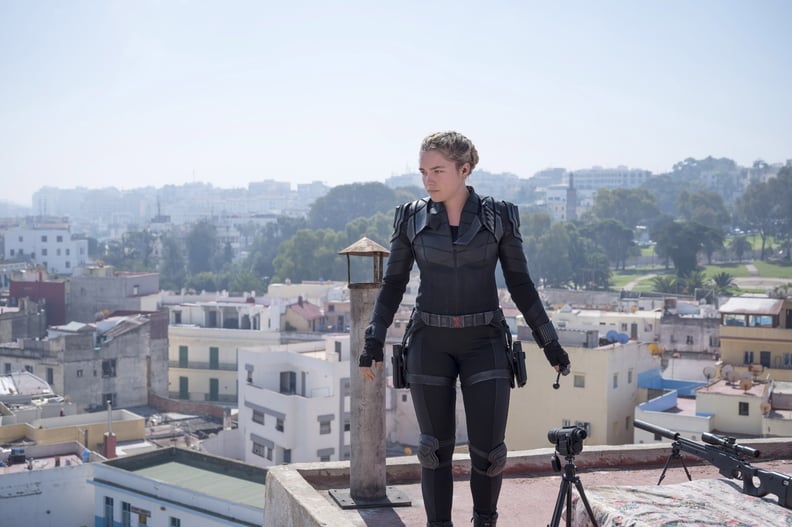 Who Is the Villain of Hawkeye?
The obvious choice, at least for now, would be Kazi, aka Clown, since he's the only confirmed character who is an out-and-out villain in the comics. But it could get more complicated than that. (Spoilers ahead!)
The postcredits scene of Black Widow seems to hint at who at least one of the antagonists in Hawkeye will be. Contessa Valentina Allegra de Fontaine shows up where Yelena is paying her respects at Natasha's grave, offering her the chance to go after the man who, Valentina claims, "really" killed Nat: Clint Barton.
The implication, of course, is that Yelena will set out on a mission to kill the man she believes betrayed her "sister." But, as we know, Valentina isn't exactly telling the truth — Nat sacrificed herself, despite Clint trying to sacrifice himself and save her. We also know that this is the second time Valentina has shown up to try to cause a little chaos, since we last saw her recruiting John Walker in The Falcon and the Winter Soldier. Could there be one of Marvel's famous villain bait-and-switches ahead?
Watch the Hawkeye Trailer
The Hawkeye trailer has just been released, and it does not disappoint. Set to the backdrop of Andy Williams's Christmas classic "It's the Most Wonderful Time of the Year," the new Marvel series promises the action, tension, wit, and humor that fans have come to expect, all wrapped up in a holiday bow.