High School Musical Series "Stick to the Status Quo" Clip
Joe Serafini Steps Into Sharpay's Sparkly Shoes in First Look at "Stick to the Status Quo"
It's almost show time for the students on High School Musical: The Musical: The Series, and they're saving the best for last. Ahead of the "Opening Night" episode on Jan. 3, POPSUGAR has the first look at the Disney+ show's recreation of the memorable "Stick to the Status Quo" performance. In this exclusive clip, Seb (Joe Serafini) steals the spotlight as the lovable drama queen, Sharpay Evans, who was originally played by Ashley Tisdale in the films.
Not only does the performance pay tribute to the original movie, but it also puts its own spin on the number with some fabulous choreography between Sharpay and Ryan (Andrés Peñate). "It was absolutely exhilarating," Serafini told POPSUGAR about filming. "We had so much fun starting in the rehearsal room, and it never actually stopped being fun even after the millions of takes we did on set. We paid tribute to some of the original iconic moments (like Sharpay and Ryan at the edge of the cafeteria balcony), but we also brought our own twists that are super extra in the best way. My pants ripped so many times that we had to get a replacement pair for the second half of the day!"
"People love Sharpay so much because she is completely, unapologetically her fabulous self."
Though stepping into Sharpay's sparkly shoes can be a bit intimidating, Serafini brings all the sass and theatrics that makes the character so memorable. "I obviously worshipped Ashley Tisdale's Sharpay, so it was hard to stray from what she did so brilliantly with the character," he said. "I tried to bring all the drama I could to the role, while also channeling the sense of fierce anger that the character must feel in this moment of the show." In fact, it's that exact fierceness that he thinks makes Sharpay such a fan-favorite. "I think people love Sharpay so much because she is completely, unapologetically her fabulous self. She knows what she wants and she is not afraid to go after it. Not to mention, she is a drama queen! We all love a little over-the-top drama . . . At least I do!"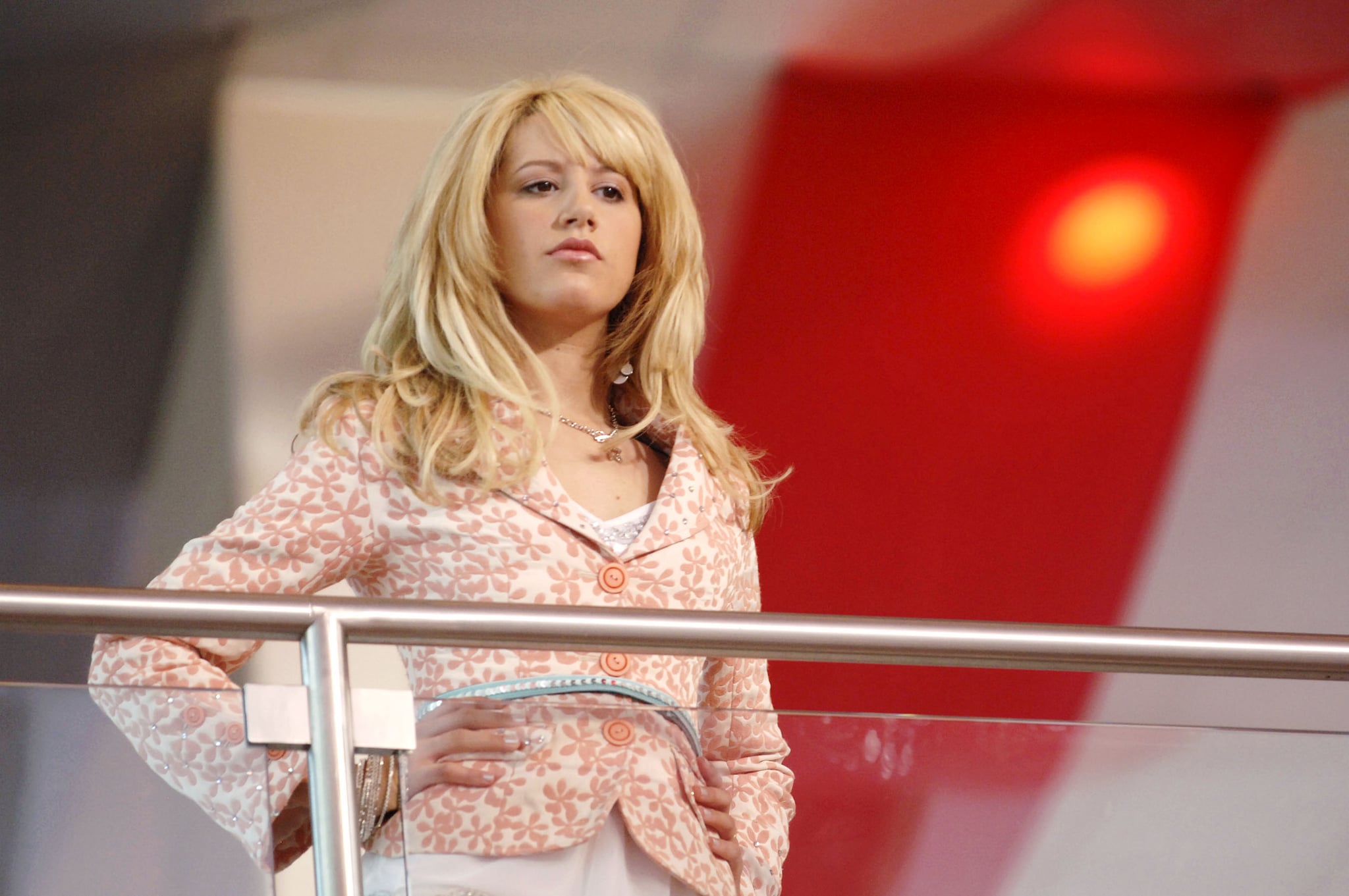 Image Source: Everett Collection
This season, fans have fallen in love with Seb for his infectiously sweet personality and cute romance with Carlos (Frankie A. Rodriguez), and Serafini couldn't be more grateful. "My favorite part about playing Seb is his innocence and how he comes into his own as he joins the drama club and finds his tribe," he said. "It is so surreal to hear from people on social media. You always hope that people will enjoy a character as much as you do, and to see how his journey has resonated with people watching at home is so meaningful and special to me."
Thankfully, we'll be seeing even more of Seb in season two since Serafini was recently upped to a series regular. "I am literally over the moon, counting down the days to get back to East High," he said about returning for the series. "[In season two], I hope that Seb continues to find his truest self, and that he continues to revel in his newfound friendships in the drama club." Ahead, see more exclusive photos of Serafini and the rest of the cast members from the upcoming episode.