Is James in The End of the F***ing World Season 2?
Is James Even in The End of the F***Ing World Season 2? Here's What We Know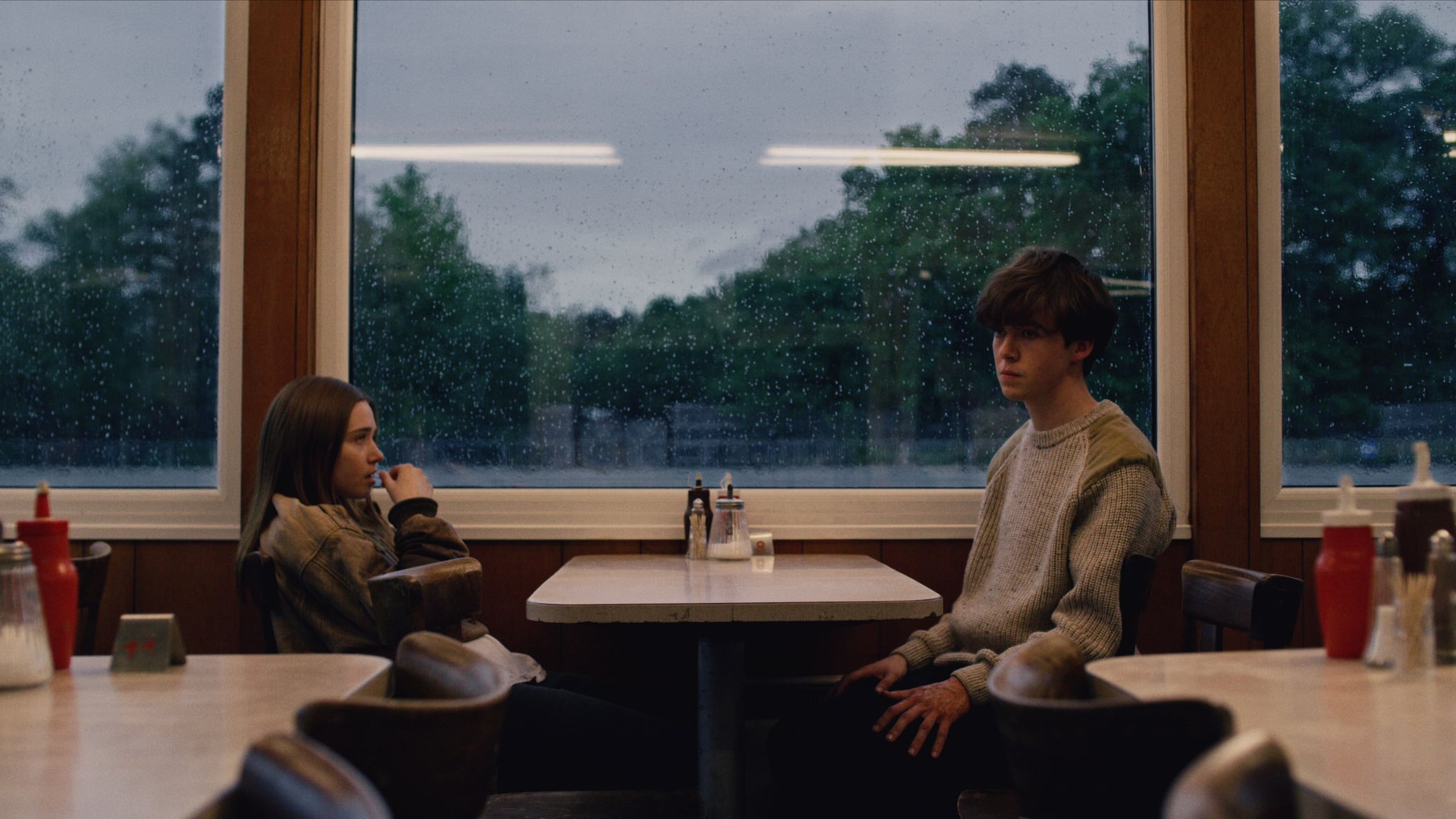 The first season of The End of the F***ing World ended with a massive cliffhanger. Main characters Alyssa (Jessica Bardem) and James (Alex Lawther) reach a point of no return as the law finally catches up with them after a series of misadventures and one tiny case of murder. Determined to keep Alyssa out of prison, James runs off alone. The last time we see him, we hear a gunshot going off before the show fades to black.
This ominous scene left us worried about James's fate, and things started to look bleak for the self-proclaimed psychopath as more information about the second season surfaced. Although Lawther suggested he would be excited to be back, he has been pretty tight-lipped about his involvement in season two. And the trailer for the second season features mostly Alyssa with only a split-second scene of James lying on the sand, bleeding from a gunshot wound.
Another clue pointing toward his death is Alyssa's apparent marriage. By the end of season one, the two had fallen in love, and it seems unlikely she would marry someone else if James were still alive. Finally, the last shot in the trailer shows a bullet with James' name on it. Could this be the bullet that kills him?
But perhaps there's still hope. Intrepid fans have spotted a photo of James standing between Alyssa and Bonnie (one of the new characters). Strangely, he's holding the same urn we see next to Alyssa on the official poster. Along with the bullet, it seems the show is purposefully associating his image with death.
And when talking about the future of the show, creator Jonathan Entwistle told Thrillist expanding the story meant keeping both characters. "For me, it's about James and Alyssa – and I think that's what people have connected with. I think a season two would have to involve James and Alyssa somehow."
The keyword here seems to be "somehow." If James is in season two, he might be a figment of Alyssa's mind as a way for her to cope with his death. This could keep his character in the story, but continue the bleak tone of the show. Alive or not, James will certainly play a role in Alyssa's story. How big that role will be we'll find out on Nov. 5.