Love Is Blind Season 2: Are Natalie and Salvador Dating Now?
Natalie Lee Responds to Rumors She's Dating "Love Is Blind" Costar Salvador Perez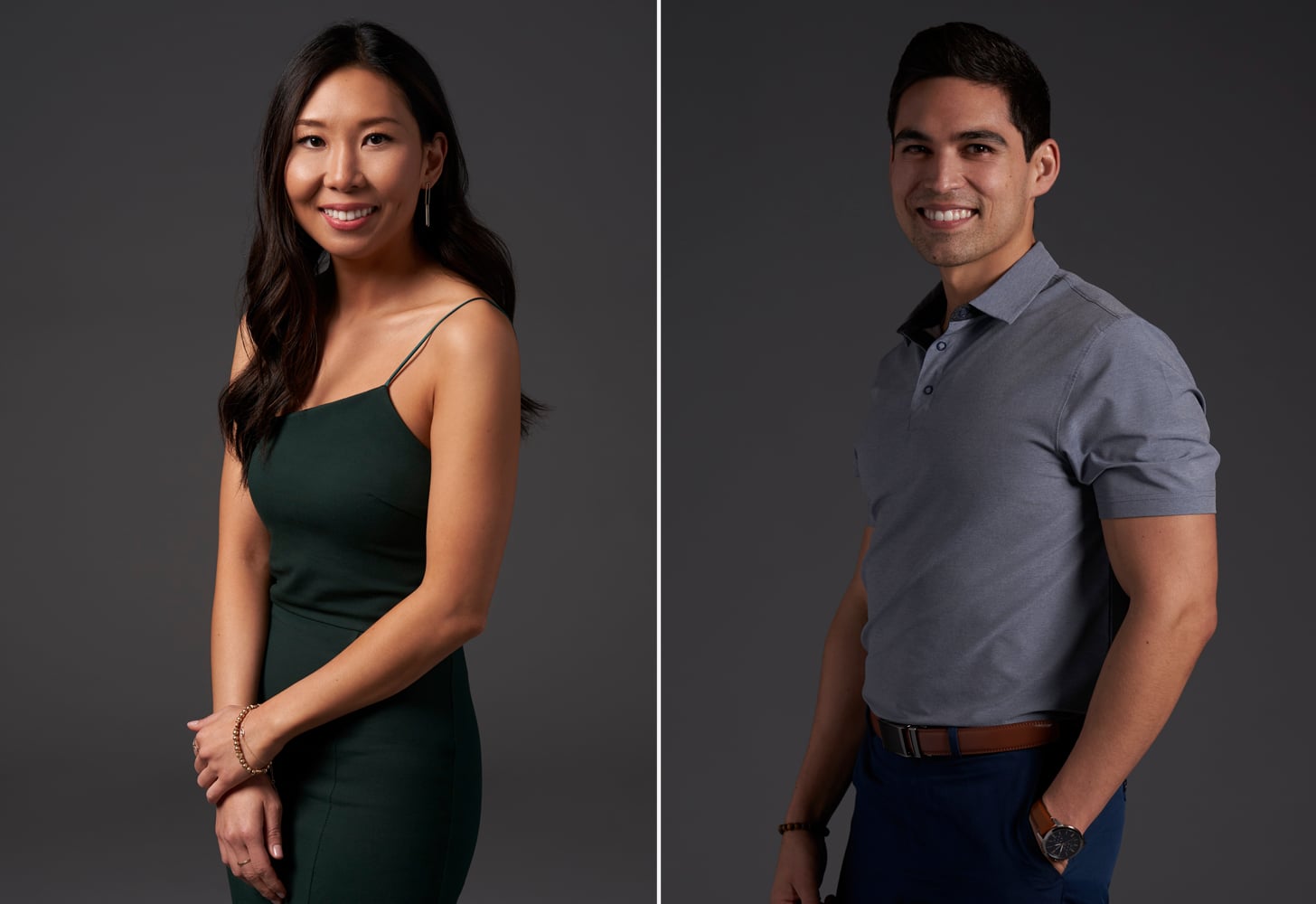 Could another post-pod "Love Is Blind" romance be brewing? Following the experimental dating show's second season and subsequent reunion episode, fans are speculating that contestants Natalie Lee and Salvador Perez may be dating. Both got engaged to but ultimately broke up with different love interests on the series — Lee was involved with Shayne Jansen, and Perez with Mallory Zapata — but recent flirty Instagram exchanges have many assuming they made a connection after returning to their home city of Chicago.
A few examples: Lee commented "WRITE ME A SONG 🔥" on one of Perez's photos, referencing his penchant for songwriting, while he jokingly commented on one of hers, "What's new Natalie's number? 🤭📲 I've been meaning to contact her about her car's extended warranty. 🚗" He also wrote, "Gurrrl slaying it," on another, and they've posted a few pictures with each other on Instagram Stories.
Alas, it appears the relationship is friendly, rather than romantic. Lee said on the "Tea With Publyssity" podcast on March 10, "I know there's been speculation that me and Sal are dating; we are not. We're just really, really close friends." The 29-year-old consulting manager added, "That friendship with him, I really appreciate." She also praised his character, adding, "He's a very honest person. I feel like when I talk with him, what you see is what you get. I also love his calm demeanor. I was like, 'Wow, every time I talk to you, I feel a bit better and a bit more calm.' He really is a great guy."
"Right now I'm really focused on myself."
When podcast host Alyssa Amoroso probed further about Lee's current relationship status, she hinted at kind of, sort of being involved with someone. "Right now I'm really focused on myself. I'm not actively dating, but I'm just exploring some things, if that makes sense. I'm being a bit coy right now; I'll just say stay tuned," Lee said. When asked whether said exploration is with a member of the "Love Is Blind" cast, she replied, "I'm friends with most of the men on the cast, and — I don't want to say this too soon — but I haven't really had a romantic connection with any of them, so nothing there for right now."
So, it sounds like there's a chance Lee is technically single but seeing if her friendship with Perez could evolve into something more? Or maybe she rekindled things with the mystery man who proposed to her in the pods before Jansen? It's also entirely possible someone from outside the "LIB" bubble has caught her eye, but they're taking things slow as she continues healing from her breakup. Time will tell, and we will be periodically checking on her Instagram for updates.
Lee and Perez aren't the only "Love Is Blind" cast members stirring up dating speculation after season two. Deepti Vempati and Kyle Abrams — who were respectively engaged to Shake Chatterjee and Shaina Hurley on the show — seem to be developing a close relationship following Abrams's confession of love for her during the reunion. "Biggest regret is I should've asked Deepti to marry me," he said at the time. "That's what I learned the most is I f*cked up. I should've tried harder for you. I love her so much, she's the best. I wish I saw what was right in front of me."